Archbishop Anthony Fisher OP Among Keynote Speakers at This Week's National Conference on Mission
Catholic Communications, Sydney Archdiocese,
18 May 2015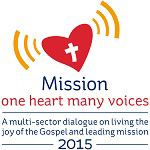 The Archbishop of Sydney, the Most Rev Anthony Fisher OP will join world-renowned expert on mission, US-based Father Stephen Bevans SVD and other national and international thinkers on mission, theology and ecology at a three-day Conference on Mission beginning in Sydney today.
Fr Bevans is a priest with the Society of the Divine Word, who served as a missionary from 1972 to 1981 in the Philippines and is currently SVD Professor of Mission and Culture at Catholic Theological Union in Chicago. He will give the opening address this morning entitled "Dreaming a Mission Option: What does this mean for Mission?"
Tomorrow morning, Archbishop Anthony will deliver a keynote address and discuss "Leadership for Mission."

Other important speakers over the three day-Conference include Professor Pat Dodson, former Catholic priest, Adjunct Professor at the University of Notre Dame Australia and tireless advocate for the human rights of Australia's first peoples; Fr Denis Edwards, Professorial Fellow of the Faculty of Philosophy and Theology at the Australian Catholic University's Adelaide Campus and member of the International Society for Science and Religion; Dr Maryanne Loughry RSM, Research Professor at Boston College, Massachusetts, member of the Australian Government's Minister of Immigration's Advisory Council on Asylum Seekers and Detention and member of the Governing Committee of the International Catholic Migration Committee.
Graeme Mundine, Executive Officer of the Archdiocese of Sydney's Aboriginal Catholic Ministry and elder will also give one of the keynote addresses entitled: "From the Mission Field to the Mission Force.
Presented by Catholic Mission and Catholic Religious Australia and held at the Sydney SMC Conference and Function Centre, the Conference will feature 30 wide-ranging workshops targeted at leaders of mission across Catholic sectors such as health, parish, aged care, education, welfare and social services.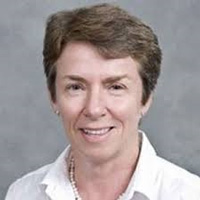 Four specialised panel sessions will also be held focussing on key areas of mission and ministry enabling participants to actively engage and explore more deeply areas of theory and practice from different perspectives.
A series of forums and Q and A sessions will also be held to give those at the Conference a chance to talk with keynote speakers and further the discussion on mission and what this means in today's world.
More than 400 have registered to attend the Conference and include CEOs and directors of Catholic organisations across the country, religious leaders and academics.
Deputy Director of Catholic Mission, Peter Gates says Australia's second national Conference on Mission "will draw heavily on the words of Pope Francis' Apostolic Exhortation Evangelii Gaudium" and will take place amidst an air of anticipation surrounding Pope Francis' encyclical on the environment to be released next month.
"This year's Conference promises to be a dynamic and engaging event, especially in tackling one of the most important issues of our time: the environment. What better time to bring together so many brilliant voices than in anticipation of an historic encyclical on that very issue?" Gates says.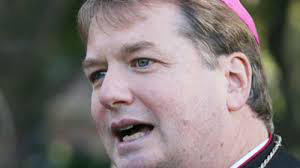 In addition to the impressive line-up of key note speakers, the Conference features a diversified range of panellists and presenters. Participating in the panel discussions as well as Q and A sessions will be Jacqui Edmond, National Director of Catholic Earthcare Australia and Convenor of the National Council of Churches Australia Eco Mission Project, while presenters include leaders such as Dr John Falzon, CEO of the National Council of St Vincent de Paul Society; Martin Teulan, National Director of Catholic Mission; Bishop David Walker, Director of the Centre; Jack de Groot, Group Mission Leader St Vincent's Health Australia; Father Greg Bourke, Director Ministry to Priests; Marcelle Mogg CEO of Catholic Social Services Australia; Thelma Parker Chair of the National and Torres Strait Islander Catholic Council; Archbishop of Hobart, the Most Rev Julian Porteous and Mark Smith, Youth Ministry Coordinator for the Archdiocese of Sydney's Catholic Education Office.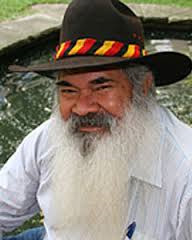 "The Conference is a chance to collaborate in something much larger than ourselves: God's life and mission in the world," says Fr Noel Connolly, Chair of the Australian Mission Network and head of Mission Studies at the Columban Mission Institute.