Budget Brings Short Term Gains but Catholic Schools Need Sustainable Long-Term Funding
Catholic Communications, Sydney Archdiocese,
13 May 2015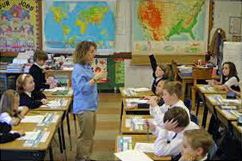 Public, Catholic and independent schools will all benefit from last night's Federal Budget and the 7.2 percent increase in Commonwealth per student funding by 7.2 percent for 2015-16.
"Schools across Australia will welcome the Government's commitment to education in the Budget at levels that are expected to meet the real cost of education next year," says Ross Fox, Executive Director of the National Catholic Education Commission (NCEC).
In the Government's second Budget handed down yesterday, funding for non-government schools is forecast to increase at 5.6 percent per student in 2015-16 which Mr Fox says is similar to recent increases in real school costs.
Funding for public schools will see a further per student funding increase by 9.55 percent for 2015-16.
However while encouraged by funding increases that will enable Catholic as well as all other schools to meet the real cost of education over the next 12 months, Mr Fox insists that the "positive one year funding boost" has not allayed NCEC's fears about sustainable long term funding of schools beyond 2017.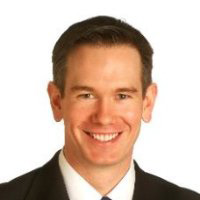 "The Budget assumptions have further entrenched the Government's policy to increase school funding at the rate of the CPI (Consumer Price Index) beyond 2017," he says and warns that this will see schools facing real and significant cost pressures over time with the cost of education outstripping expected increases in the CPI.
Over the past decade, the CPI has increased at an average of 2.8 percent annually while real school costs have increased at a yearly average of 5.4 percent. Last month, the latest figures from the Australian Bureau of Statistics showed an even greater discrepancy with inflation for the year to March coming in at a low 1.3 percent against school education costs which showed an increase of 5.4 percent.
"As the reality of funding that doesn't keep pace with real costs becomes more imminent, school leaders want to see a long term solution found as quickly as possible," Mr Fox says.
Earlier in the year Federal Education Minister Christopher Pyne stated his intention to work closely with non-government schools to create a sustainable funding policy beyond 2017.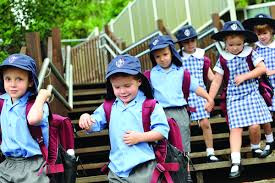 "The NCEC looks forward to construction discussions with the Minister in the year future," says Mr Fox and expressed his hope that just as last night's Budget confirmed the Government's decision to reverse its policy of indexing the pension to the CPI, the same precedent would be applied to long term school funding.
"Like pensions, school education is far too important to Australia's future for its funding to be determined based on fruit and vegetable prices and the international oil price," he says.
In addition to needing certainty over the sustainable long term funding for schools, the NCEC is also concerned the unintended consequences of funding for students with disability at Catholic schools which were not explicitly addressed in the Budget.
"We know there is a strong commitment for equitable funding for students with a disability by the Commonwealth and we will continue to work with the Government to see that this commitment is delivered," Mr Fox says.