Youth Support Welcomed But Budget Offers Little Support for Poor and Disadvantaged
Catholic Communications, Sydney Archdiocese,
13 May 2015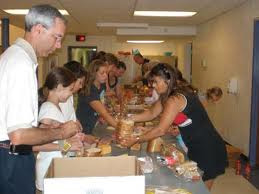 Reducing the waiting time for unemployed youth to access Newstart from six months, announced in last year's Budget, to four weeks has been welcomed by St Vincent de Paul Society. Marcelle Mogg, CEO of Catholic Social Services Australia (CSSA) also lauds the Government's decision to restore funding of intensive support services for young people at risk of long-term employment.
"This is welcome recognition by the Government that young people need support not penalties," she says.
The Youth Connections Program which was part of the Government's Youth Employment Strategy was cut in last year's Budget but in last night's Budget, Treasurer Joe Hockey restored funding for this important initiative.
Dr Cassandra Goldie, CEO of the Australian Council of Social Services also says the Budget delivered last night shows some improvements in strategy, with a fairer approach to pension reform and increased investment in childcare.
"But the overall package retains many harsh cuts from last year's Budget and will leave many on the lowest incomes, worse off," she says.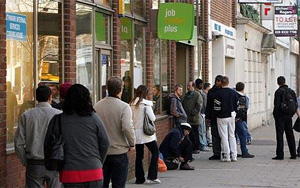 John Falzon, Chief Executive of the National Council of St Vincent de Paul Society agrees, insisting that the Government's 2015-16 Budget does nothing to alleviate the pressures on Australia's poor, the unemployed of all ages, the many years families have to wait to access social housing or the more than 105,000 men, women and children who experience homelessness on any given night of the year.
"Commonwealth funding has not reinstated or been increased for social services, social housing, public health and public education after many of these were slashed in last year's Budget," he says and insists that the Budget handed down by Joe Hockey last night will make life for those on Struggle Street even harder.
"The Budget hurts people who wage a daily battle to survive and will continue to do so as long as the Government refuses to make the big end of town pay its share through progressive tax reform," he says, questioning how this year's much touted "fairer" Budget could find the money to subsidise the cost of childcare and nannies for families, including those with incomes over $250,000 per year, but was unable to find the money to increase the Newstart allowance.
Despite CPI rises, Newstart has not received an increase since the mid 1990s with single people with no children currently receiving $519.20 per fortnight, which increases to $561.80 per fortnight for a single parent with a dependent child or children.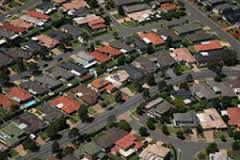 This meagre amount is expected to clothe, feed, pay utility bills, bus and train travel as well as rent, and continues to force many Australians into poverty and homelessness.
Mr Falzon also criticises the Budget for recycling of what he calls "the tired old work-for-the-dole plan."
The Budget has allocated $1 billion for an expanded work-for-the-dole scheme. This despite countless studies since the plan was first introduced during the Howard years that have found that the scheme does not create job skills or training for employment with participants instead assigned to unpaid menial tasks such as manual labour or cleaning or in one case in Adelaide, making military dioramas for the local RSL club.
"What our nation needs is a Jobs Plan and an economic development plan especially in areas of high youth unemployment," Mr Falzon says.
Marcelle Mogg believes the Budget for the upcoming year has missed a significant opportunity to invest in communities, families and individuals and thereby strengthen social cohesion as well as increase economic productivity.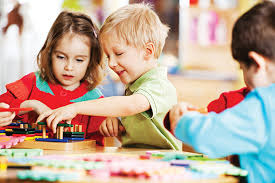 "There is no commitment at all from the Federal Government in this Budget for initiatives that create affordable housing or further homelessness services. The Budget is also silent on mental health initiatives," she says and describes the Budget as one designed to secure a political future rather than the future of Australia's most vulnerable men, women and children.
In addition there is concern among Catholic agencies and charities that spending on Australia's First Peoples social security, welfare and health has stalled on the back of last year's $500 million cutbacks.
The Budget also made no attempt to restore Federal Funding to the States and Territories to provide services to remote Aboriginal communities, or reverse moves by the Governments of WA and South Australia to close down a large number of what they call "unviable remote communities."
In addition, the Government has announced it will extend the Closing the Gap "income management" program for a further two years at all locations, including Blacktown here in Sydney.