Despair at Budget's Failure to Increase Funding to Address Domestic Violence
Catholic Communications, Sydney Archdiocese,
13 May 2015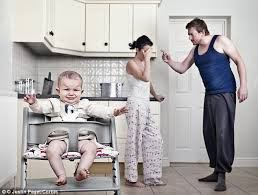 Women's advocacy groups, welfare agencies such as CatholicCare and Mission Australia and those who work with victims of domestic violence and their children are dismayed the Budget has allocated a mere $16.7 million over three years, or just over $5 million per year, to combat domestic violence which is at epidemic proportions and the leading preventable cause of death for women under 45.
So far this year 34 women have been murdered by their partners or former partners.
But efforts to combat what the Prime Minister called "an unfolding tragedy" and insisting that addressing domestic violence was one of the Government's top priorities at the Council of Australian Governments (COAG) last month will be now be stymied by a lack of funds and vital resources.
"Funding for family violence is directed to one off education campaigns rather than practical support and initiatives," says Marcelle Mogg, CEO of Catholic Social Services Australia. She also takes issue with the Government's lack of commitment on initiatives related to family violence such as affordable housing, mental health and further support for homelessness services.
"The most vulnerable people in Australia will pay the price for this Budget which has been designed to secure a political future, not the future of Australia's most vulnerable people," she says.
The Government's 2015-16 Budget calls on State and Territories to match Federal funding in order to finance a three year $30 million National Awareness Campaign to Reduce Violence Against Women. Of this amount, $15 million of Commonwealth funds along with funds from the States will be spent on the awareness campaign with the remaining $1.7 million will be used for administration and development of the campaign.
However other than the ad campaign no other funds have been allocated in the Budget to address Australia's epidemic of domestic violence or to prevent the deaths of more than 52 women each year as well as the many thousands more who are victims of domestic violence. These women are often severely injured while their children are not only traumatised but frequently suffer long term emotional harm.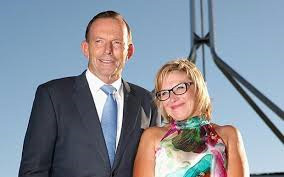 In June last year the Federal Government allocated $100 million over four years to support the Second Action Plan to Reduce Violence Against Women and their Children.
This including funding to develop and test a prototype for a National Domestic Violence Order Scheme, further development of a national data collection and reporting framework and more than $1 million for the emergency crisis line 1800RESPECT.
However anti domestic violence advocates had hoped for additional much-needed funds for 1800RESPECT, Australia's national 24/7 emergency crisis line for sexual assault, family and domestic violence.
Last year 1800RESPECT received more than 54,853 calls for help but due to a lack of funding for resources and additional trained counsellors and staff, more than 18,631 of these calls went unanswered.
The terrible toll domestic violence is wreaking on Australian families has moved from the shadows. No longer hidden away as a "private matter," there is growing awareness about the extent of domestic violence across the country. This was further highlighted in January this year when Prime Minister Tony Abbott named courageous anti-domestic violence campaigner, and survivor, Rosie Batty as Australian of the Year.
Rosie Batty's 11-year-old son Luke was brutally killed by the boy's father, Greg Anderson in full public view during an early evening after-school cricket match in February last year. Although she had long known she was at risk from her mentally ill former partner, she never imagined he could harm the son he loved.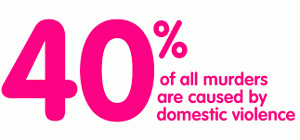 In spite of her immense and ongoing grief, Rosie took to the public stage to increase awareness about domestic violence and to let women know that domestic violence was not only about physical violence but that it takes many forms which include the erosion of self esteem by continued subtle put downs, deprivation of money to erode a woman's sense of independence and ability to leave and to further increase her sense of helplessness.
"Domestic violence is all about coercive behaviour and control," says Nichola Marsonet, Co-ordinator of CatholicCare's Parent Line.
Operating across NSW with more than 20 counsellors, all of whom are trained to recognise signs of domestic violence and to ask specific questions in order to help parents assess whether this is occurring in their home, Parent Line is also used by grandparents, relatives and friends seeking help for children thought to be at possible risk from abusive situations at home.
Although Parent Line counsellors have expertise in a wide range of issues confronting parents and children, Nichola says over the past decade the number of calls relating to domestic violence has dramatically increased with the majority of the 7500 calls the Line received last year overwhelmingly dealing with the issue of family and domestic violence.
In the first six weeks of this year, coinciding with Rosie Batty being named Australian of the Year, CatholicCare's Parent Line showed a massive 300 percent increase in calls related to domestic violence compared with the same period last year.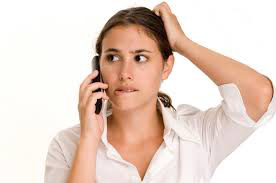 "I don't believe the sharp rise in calls indicates an equivalent rise in domestic violence but instead reflects the increase in public awareness thanks to Rosie Batty," Nichola says.
Throughout March, April and beginning of May, Parent Line has continued to see a consistent increase of more than 150 percent in calls associated with domestic violence.
Those who seek help from Parent Line are given assistance, information, referrals and counselling.
For women in NSW involved in situations of family violence, added hope came last month when newly re-elected NSW Premier Mike Baird named Pru Goward as Australia's first state Minister for the Prevention of Domestic Violence and Sexual Abuse.
But the Federal Government has neither appointed a Federal Minister to tackle the scourge of domestic violence nor provided proper funding and resources in yesterday's Budget for practical and vital programs and initiatives to combat and prevent any more deaths or injuries to women and their children from domestic violence.
Not only was there no funding in the Budget to assist the more than 23,000 female victims of domestic violence forced to flee for their own and their children's safety, but with no money, no extended family support, they make up almost a quarter of Australia's homeless.
Nor have any Federal funds been put aside to enable and ensure police, courts and child protection services work more effectively together to support victims of domestic violence. Nor did the Budget offer any funding for programs to change Australian men's behaviours and attitudes.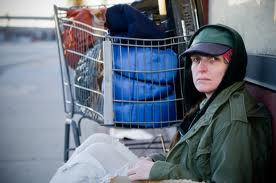 In a study of 3000 young men and women aged between 12 and 24 released last week, it was found that one in four Australian men regard violent and controlling behaviour as a sign of strength.
Conducted by the anti-violence group, Our Watch, the study also revealed that one in four young men think it's normal to pressure a girl into having sex. In addition, the survey found one in three young people believed "exerting control over someone is not a form of violence," with one in four seeing nothing wrong if a man who is normally gentle, slaps his girlfriend when drunk.
Not only are there no Federal funds available for programs to address and change such attitudes but in April this year the Commonwealth Government cut funding and killed off a Northern NSW school program that has taught 7000 high school students about healthy relationships and domestic abuse.