Foreign Aid Cuts Will Mean Significant Scaling Back of Vital Aid and Humanitarian Programs
Catholic Communications, Sydney Archdiocese,
13 May 2015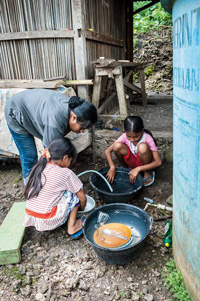 Australia's overseas aid and development agencies are disheartened and deeply concerned the Budget's confirmation that foreign aid will be cut by $5 billion to $4 billion in the coming year. They warn this will result in significant scaling back or closure of vital aid and humanitarian programs.
"Australia's Official Development Assistance (ODA) is now at an historic low making Australia the least generous we have ever been," says Paul O'Callaghan, CEO of Caritas Australia, the aid and development arm of the Catholic Church.
Although slashing 20 percent of Australia's foreign aid budget for 2015-16 was flagged in December as part of the Government's Mid Year Economic and Fiscal Outlook, until the Budget was handed down last night Caritas and Australia's other leading international aid and development agencies were unsure how or where the Government would decide to make these cuts.
The biggest cut to development aid outlined by the Treasurer, Joe Hockey is in sub-Saharan Africa with the Government slashing $189.9 million in aid to the region by 70 percent, or $93.9 million.
Indonesia our nearest neighbour will also see a sharp cut in funding from the current $605.3 million per year to a much lower figure of $366.4 million. Some of this reduction in aid is a result of Australian supported programs introduced in the wake of the 2004 tsunami which devastated Indonesia, coming to an end.
But Australia's 40 percent drop in aid funding to Indonesia will still have a widespread impact with NGOs such as Save the Children's Mat Tinkler warning that the cuts would hit Indonesia's most vulnerable.
"Less children will get vaccinated, less girls will be able to go to school, less women will be empowered through work and a job," he says and has urged the Government to take a broader view.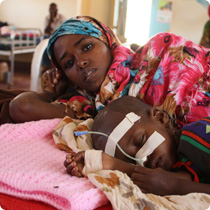 "Aid serves Australia's national interests in the region as well as helping lift vulnerable people out of poverty and saving lives. It is in our interest to have a stable, healthy, thriving and growing economy in Indonesia," he points out and believes cutting aid to Indonesia takes a narrow and short sighted view of Australia's commitment to the region and to its own national interests.
The Government has insisted that the millions of dollars cut from the aid budget for Indonesia are part of the nation's much needed savings and belt-tightening in difficult economic times, and has been careful to insist the cuts have nothing to do with the current strained relations between the two countries in the wake of the 29 April execution of Australian Bali Nine pair, Andrew Chan and Myuran Sukumaran.
For Caritas Australia, CEO O'Callaghan the "disproportionately large cut in funding to Sub-Saharan Africa is particularly worrying, especially as by 2025 Africa is set to become home to 80 percent of the world's poor.
"Caritas Australia has worked with vulnerable communities in Sub-Saharan Africa for several decades and recognises the importance of sustainable and community-centric aid, and the difference this can make to people's lives," he says. "With past support from the Australian Government, Caritas Australia and our local partners in Malawi have helped 16,000 community members make huge improvements in their food security. But there is little doubt that the severity of the cuts will mean that programs such as these will be in doubt and almost certainly have to close."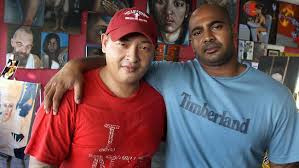 South-east Asian countries including the Philippines and Vietnam have had their aid cut by 40 percent while Papua New Guinea, Australia's largest aid beneficiary will lose just 5 percent under Australia's aid and development program. There will be no cuts in aid to nations such as Cambodia and Nauru involved with Australia's regional processing centres and the resettlement of asylum seekers and other Pacific nations have received only minor cut backs.
This is part of the Government's changed trajectory concerning foreign aid and its focus on our immediate region and commitment to development in the Pacific, and to building economic partnerships across Asia.
The good news is that Australia's foreign aid budget for global humanitarian emergencies has been left unchanged and in a further positive sign, the Government has put aside $50 million to establish a gender equality fund in Asia.
While welcoming this gender equality initiative, and pleased emergency funds for global disasters will not be impacted, Paul O'Callaghan says the severity of the cuts to foreign aid will have an adverse effect on world's most impoverished and vulnerable communities.
Since the Federal election in 2013, the Abbott Government foreign aid has been cut by $11.3 billion over four years.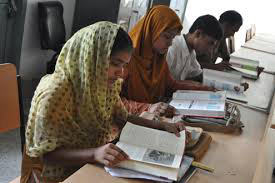 "This will inevitably reduce the agency's ability to provide essential support in areas such as health, education, sustainable livelihoods, along with programs to prepare impoverished communities for natural disasters and the long term assistance to help them rebuild and recover," Paul O'Callaghan warns.
Although still a wealthy country with a AAA economic rating, Australia now spends 25 cents in every $100 dollars compared with the UK's expenditure of 70 cents in every $100 on foreign aid.
Among OECD nations in the past five years Australia is now ranked number 14 well behind the most top five most generous countries: Sweden, Luxembourg, Norway, Denmark and Britain.
"For hundreds of thousands of Australian Catholics who support Caritas' work, the decision to cut foreign aid to historic lows in last night's budget represents an abandoning of the many of the world's poorest people," Paul O'Callaghan says.