Extra Funding to Caritas to Support Syrian Refugees
Catholic Communications, Sydney Archdiocese,
12 May 2015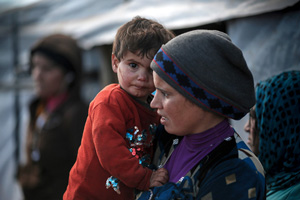 Caritas Australia has been allocated $1.5 million by the Australian Government's Humanitarian Partnership Agreement to continue its work in Lebanon to help support and protect thousands of vulnerable Syrian refugee women and children who face increasing sexual and gender based violence.
Renewed funding for Caritas Australia, the aid and development arm of the Catholic Church, will not only help Syrian female refugees who are at risk or who have already been victims of sexual abuse and gender violence but vulnerable Lebanese women and children as well.
News of the funding comes on the eve of tonight's Budget and the $1 billion cut in foreign aid for 2015-16 announced by the Treasurer Joe Hockey in the Mid Year Economic and Fiscal Outlook of December last year.
Despite the foreign aid budget set at $4 billion rather than $5 billion for the upcoming year, in addition to the $1.3 million announced today, the Government has committed a further $3 million to two other Australian international NGOs to help the agencies respond to the ongoing crisis in Syria and the surrounding nations of Jordan, Lebanon and Turkey.
Created by the Australian Government more than a decade ago, the Humanitarian Partnership Agreement (HPA) helps fund six of Australia's leading international NGOs to enable these agencies to respond rapidly to global humanitarian and natural disasters, as well as build resilience for future crises. Funding from the Government also enables the NGOs support ongoing programs to foster schools and education, better health and hygiene, self sufficiency and job training.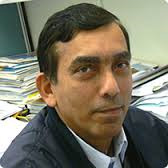 Together with Caritas Australia, the Australian NGOs selected under the Partnership Agreement to carry out vital humanitarian work with the support of Australian Government funding are Care, Oxfam, Plan International, Save the Children and World Vision.
"Hundreds of thousands of women and girls have fled the violence of Syria only to be confronted by new threats to their safety, their livelihoods and their dignity in Lebanon's vast refugee communities," says Caritas Australia's Manager of Humanitarian Emergencies, Melville Fernandez.
"With this renewed commitment from the Australian Government, Caritas Australia will ensure that more than 3000 survivors of sexual and gender-based violence have immediate access to safe shelter and counselling services," he says. "In addition a further 26,990 Syrian refugees and vulnerable Lebanese women and children will have access to recovery services including legal advice and representation, skills training and income support, and psychosocial support."
Caritas Australia will also provide training and education materials to help refugees and vulnerable women understand their rights and will co-ordinate training and information materials on refugee rights, and sexual and gender based violence to Lebanon security and police personnel as well as 400 youth volunteers working with refugee communities in Lebanon.
Melville Hernandez welcomes the ongoing commitment by the Australia Government to Syria's millions of displaced men, women and children forced to flee to crowded refugee camps in Turkey and Jordan and to refugee communities dotted across Lebanon.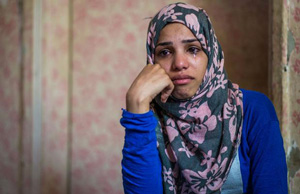 Since the Syrian conflict began Australia has provided $130.81 million for humanitarian assistance inside Syria itself ($59.5 million) and in neighbouring countries ($71.3 million). This assistance has been delivered through UN agencies such as UNICEF, Australian NGOs such as Caritas Australia and technical experts in areas such as food, shelter, protection, health, water and sanitation.
A further $2 million from Australia is supporting the destruction of Syria's chemical weapons.
Since the election of the current Federal Government in 2013, the Humanitarian Partnership Agreement which is part of Australia's foreign aid program and administered by the Department of Foreign Affairs with the Minister Julie Bishop ensuring gender and the protection of women and children as the key focuses of the Australian response to the Syria crisis.
What began as an uprising during the year of the so-called Arab spring, quickly became a drawn out bloody civil war with no end in sight.
In the four years since the Syrian conflict began, Lebanon which has a population of 4 million, has become home to more than 1 million Syrian refugees, the majority of whom are women and children.
Unlike Jordan and Turkey where an estimated 2 million Syrian refugees have fled, Lebanon has no refugee camps and refugee communities are found in pockets throughout Lebanon, struggling to exist in abandoned factories, tumbledown buildings and the outskirts of cities.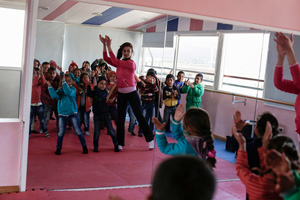 With its economy under severe strain and having spent close to $7.5 billion on refugees, Lebanon has now closed its borders. But with the strain on the nation's finances and the escalation of sectarian violence, Syria's displaced women and children are increasingly vulnerable and at risk of sexual abuse and gender based violence.
The Syrian war has now spilled over into Lebanon as Iranian-backed Shi'ite terrorist group, Hezbollah battle Sunni extremists from Syria's al-Qaeda Sunni affiliate Jabah al Nusra and Sunni ISIS militias for control of Lebanese border towns and unprotected valleys.
Amid the ensuing ruthless brutality and bloodshed, the vulnerability of Syria's refugee women and young girls to increasing sexual and gender violence seldom makes headlines in Australia's newspapers. Or anywhere else for that matter.
Described as an emergency by UNICEF, the vulnerability of these refugee women and children is a result of forced displacement, separation from families, the lack a proper home, job or finances, limited structural and social protections, and a culture where the male takes precedence. In many cases a woman is still considered a chattel and the property of a husband rather than his partner.
As a result in their desperation, hundreds of thousands of Syrian female refugees and young girls are at constant risk from intimate partner violence, sexual violence, forced marriage and survivor sex.
Although documented in detail by UNICEF, many women continue to be reluctant to report the violence and beatings they have suffered due to fear of reprisals as well as the stigma attached to domestic violence.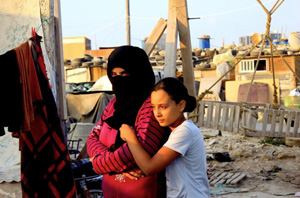 Not only is under-reporting a problem but with more than 1000 refugee communities scattered across Lebanon, it is often difficult to ensure these women and children have access to services.
Caritas Australia, working closely with Caritas Lebanon and other local agencies has been helping to change this and give the support Syrian women, young girls and children so desperately need.
"As Caritas and our fellow Australian international NGOs respond to humanitarian crisis affecting more than 4 million people within Syria and its neighbouring countries, we must make sure that women and girls do not shoulder the burden of conflict and injustice in the Middle East," says Melville Fernandez.
To donate to Caritas Australia and help with its efforts to protect and support vulnerable Syrian refugee women and children in the Lebanon log on to www.caritas.org.au