Funding Cuts to Remote WA and SA Communities Will Destroy Aboriginal Life
Catholic Communications, Sydney Archdiocese,
8 Apr 2015

The Federal Government's decision to cease funding essential services to remote Aboriginal communities in South Australia and Western Australia will lead to the forced closure of many remote communities and signal the destruction of Aboriginal life in Australia, according to Sister Michele Madigan rsj.
Sr Michele has worked closely with Aboriginal communities in South Australia over many years and is deeply concerned that the Federal Government's funding cut backs will make many remote communities unsustainable, and force Aboriginal families from their ancestral lands.
"Unless the Federal Government's funding cutbacks are reversed, there will be serious consequences for Aboriginal people and the nation in general," she warns.
The Commonwealth has been responsible for funding essential services to Indigenous communities since 1973. But after slashing an unprecedented $500 million from Indigenous Affairs in last year's Budget, in November the Federal Government announced as of 1 July this year responsibility for funding essential services to Aboriginal communities would be transferred from the Commonwealth to the States.
As part of the transfer of responsibility for Indigenous communities, WA was given a $90 million one- off grant. But SA was given just $10 million to help effect the transfer which the SA Government has refused to accept, describing the amount as "totally inadequate."
Even if the Federal Government increases the grant, both WA and SA will struggle to find the funds needed to provide essential services for Indigenous communities.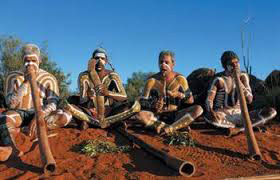 WA is experiencing a large drop in revenue as a result of the collapse of the mining boom. SA is also under severe pressure with depleted revenue and an unemployment rate of 7.3% - the highest in the country, leaving both states struggling to find funds for essential services such as power, sewerage and water to outback Aboriginal communities.
While the WA Government's decision to close down 150 of the state's 274 remote communities as "unviable" has been widely reported, particularly after Prime Minister Tony Abbott controversially labelled the communities a "lifestyle choice," the lack of funding for essential services to Indigenous communities in SA is less well known.
"Some Aboriginal communities in SA are large settlements, larger than some small mainstream country towns with a great deal of infrastructure such as schools and health clinics. But now all are facing a future with no funding to ensure water supplies, power, sewerage or sanitation, air strip maintenance for emergency hospital evacuation, and no funding for every possible service the rest of Australian takes for granted," says Sr Michele.
Over the past few weeks, Aboriginal communities and organisations across Australia have been informed of the Federal Government's unprecedented funding cuts, including cut backs to health and other much needed community and administrative and on-the-ground services.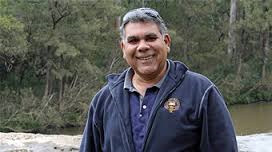 "In SA Aboriginal people are only just discovering that Aboriginal communities have received, in the words of one community leader, 'not even 10 percent of the funds requested' to run their communities," she says.
Among Australia's First People there is great distress, incomprehension and anger, Sr Michele says.
"The Aboriginal communities of Australia are no longer funded for Aboriginal needs."
In a letter to Prime Minister Tony Abbott and the Federal Minister for Indigenous Affairs, Nigel Scullion, the Josephite sister expresses her deep concern over the Commonwealth's withdrawal of funding for essential services to Australia's Aboriginal communities.
"How can it be possible that a government denies the funding of water, power and sewerage to men, women and children in its own country? What are Governments for?" she asks. "How are people going to live? These are health, mental health, identity and other survival issues, not life style choices."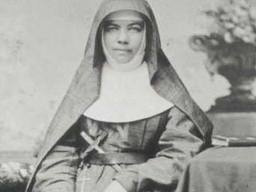 Also deeply troubled by the forced closure of many remote Aboriginal communities across SA and WA is Thelma Parker, Chair of the National Aboriginal and Torres Strait Islander Catholic Council (NATSICC).
"To break the spiritual link between Aboriginal people and the land is unconscionable, immoral and put simply, tragically wrong," she says.
Ms Parker points to the dichotomy between Australian society's ongoing conversation on constitutional recognition to distinguish and acknowledge Indigenous Australians as the traditional inhabitants of this country, while simultaneously withdrawing to close Aboriginal communities that have existed for thousands of years.
"Although in many cases these communities may not be perfect their foundations are deeply rooted in the cultural and spiritual links Aboriginal people have to the land on which they have cared and walked for thousands of years. The communities are symbols of the self determination and tenacity of Aboriginal people in this country," she says.
In a wealthy country such as Australia, Graeme Mundine, Executive Officer of the Archdiocese of Sydney's Aboriginal Catholic Ministry cannot understand why the Federal Government has decided to cut the small amount needed to supply essential services to Aboriginal communities.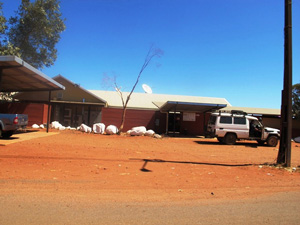 "We support farmers in times of drought, we continue pour millions of dollars into cyclone-prone areas, rebuilding communities. The Government gives funding support to country towns and offers tax breaks and concessions to small business and a variety of other causes. But not it seems when it comes to Australia's First Peoples and allowing them to live on the land where they have lived for 500,000 years or more," he says.
"Government policy over the past 200 years has failed Aboriginal people. But instead of blaming the policy, the Government blames Aboriginal people when a policy fails. Government policies have not worked and it is time we came up with new ideas. But until the Government consults Aboriginal people themselves and takes note of their suggestions, policies will continue to fail and more important, will fail Australia's Indigenous people," he says.
Graeme also warns that with the closure of remote communities, families and individuals will be forced to move to the peripheries of regional towns, divorced from their land, their simple ancestral way of life and their communities.
"The reality is when a community is closed down people have nowhere to go, so they end up on the streets, separated from their land, culture, heritage, spirituality and family," he says.
The unhappiness and squalor of Indigenous camps on the periphery of cities such as Alice Springs are examples of what happens when people are dispossessed of their lands and their home, he warns.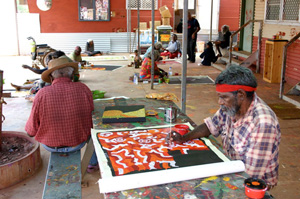 There is also deep concern among prestigious Aboriginal art centres if small homeland communities were to close including the artist communities of Kintore and Kiwirrkurra.
"Over the last five years, the company Papunya Tulu Ltd has put more than $1 million from sales of art into new buildings in Kiwikurra, including $800,000 for a new artists' studio and $200,000 plus for a transportable house," says Paul Sweeney manager of Aboriginal-owned company which includes 49 traditional owner artist shareholder members and represents more than 120 artists.
"How can this be called unsustainable?" he asks.
Sr Michele recalls how Mary MacKillop, founder of the Sisters of St Joseph of the Sacred Heart and Australia's first saint, committed herself to Australia's Indigenous people, setting up schools, offering free education and working closely with communities.
"As Australians we have been for generations privileged to live in the country of the First Peoples," she says and urges all Australians to stand up for Aboriginal people and their communities and calls on the Federal Government to reverse funding cuts to Indigenous people, and to re-assume Commonwealth responsibility for the Indigenous Australians and their communities.