Domestic Violence Does Not Discriminate
Catholic Communications, Sydney Archdiocese,
8 Apr 2015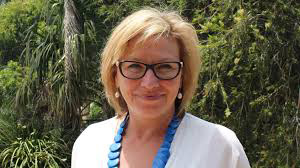 Last week's appointment by NSW Premier, Mike Baird of the nation's first state Minister for the Prevention of Domestic Violence and Sexual Abuse along with the tireless advocacy by Australian of the Year, Rosie Batty has helped to increase awareness of domestic violence, and the danger many women face.
Taking place behind closed doors, domestic violence has been kept hidden for far too long, says Nichola Marsonet, Co-ordinator of CatholicCare's Parent Line and insists that a husband's bullying of his wife in public is just the tip of the ice berg.
"If this sort of bullying occurs, a well-meaning friend may call the husband out, telling him to knock it off. But by doing this they can put the woman at further risk with the perpetrator blaming her for being called out, and taking it out on her later," she says.
In the first of the Archdiocese of Sydney's Justice and Peace Gatherings for 2015, Nichola will discuss domestic violence and give insights to parishioners on how best to support and help families involved in domestic violence.
She will not only speak about how to identify possible domestic violence that may be happening in a family, but will also give guidelines to ensure the woman and her children are protected and not placed in further danger by perhaps well-meaning but clumsy efforts of neighbours and friends.
"One of the most common mistakes people make is to ask why the woman doesn't just leave. But as anyone who works in the field knows, it is during those weeks or months when a woman finally gathers the courage to leave that is the most dangerous time of all, and when she is most at risk," Nichola says.
In a chilling statistic, in any 12 month period in Australia, one woman is murdered by her partner or former partner each week.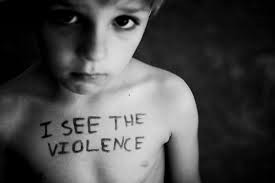 In January, just 10 days before Prime Minister Abbott announced domestic violence advocate, Rosie Batty as Australian of the Year, Sydneysiders were shocked to learn of the stabbing murder of 26 year old apprentice hairdresser, Leila Alavi, estranged from her husband and whose body was found in an underground car park at an Auburn shopping centre.
Less than a week ago, another tragic case made headlines when Sydney mother-of-four, Salway Haydar who worked as a Quitline counsellor at St Vincent's Hospital was stabbed to death in her Bexley home allegedly by her husband from whom she had recently found the courage to separate.
Her 18-year-old daughter Ola suffered deep stab wounds to her hands when she tried to intervene and save her mother.
Not only can domestic violence result in the brutal murder of women across Australia each year, but for those who manage to escape, there remains the leading cause of homelessness among women.
"Domestic violence is frequently hidden. Women who are abused are ashamed. They don't want their friends or their parents and extended family to know. They also think the violence is their fault. The perpetrator is a master at convincing his wife or partner they are to blame for the violence, that if the woman hadn't done something wrong, she wouldn't have brought the violence on herself," Nichola says.
Nichola who also spent more than five years as a counsellor at a woman's refuge, says although domestic violence is finally being talked about, there is still a lack of understanding about the complexities of domestic violence and exactly what constitutes domestic violence.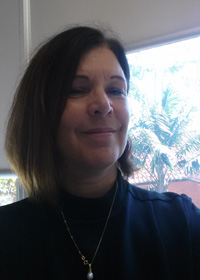 "Domestic violence is not only about physical violence," she says. "Women often mistakenly believe that because their partner has never hit them, it is not domestic violence. But domestic violence takes many forms and is not just physical but can be emotional, mental or financial where the male deprives the woman of her money along with her independence and her ability to leave. Or it can simply take the form of subtle but ongoing putdowns that erode her self-esteem, confidence and increase her sense of helplessness."
Nichola says domestic violence occurs when a male partner or ex-partner uses coercive behaviour to gain ultimate control.
Whether he gains this control by the use of physical force or by mental and emotional manipulation, it is still domestic violence, she insists.
Thanks to the courage of Rosie Batty, whose 11-year-old son Luke was brutally murdered by his father during an after school cricket match in front of horrified onlookers in February 2013, awareness about what many call Australia's domestic violence has continued to grow.
"Rosie is an extremely brave, articulate and passionate advocate for women and children experiencing domestic violence. I am also sure that it is a result of her efforts for the big increase in calls relating to domestic violence to CatholicCare's state-wide Parent Line counselling service," Nichola says.
In the first quarter of this year, the number of calls received relating to domestic violence are up by more than 250% on last year's figures with as much as a 300% increase in the first six weeks of the year.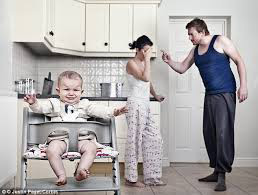 Nichola is quick to point out that this does not reflect a similar increase in families experiencing domestic violence, but is instead the result of increased awareness about the issue and of people looking for somewhere to turn.
Operating throughout NSW, Parent Line has 20 counsellors all of whom are trained to recognise signs of domestic violence and to ask specific questions in order to help parents assess whether this is occurring in their home. The line is also used by worried grandparents, relatives or even friends who are seeking help for children whom they believe may be at risk due to abusive situations at home.
"The effect of domestic violence on children whether they are witnessing the violence or as a victim has a deleterious effect, destabilising them emotionally and affecting all areas of their life including their performance at school and in the classroom," she says.
Some children "act up" and may even become bullies and physically violent with their peers in a bid to gain some form of control in a world that to them is out of control. Others may internalise their trauma, Nichola says by becoming anxious, depressed and withdrawn.
"In cases of domestic violence children spend their lives walking on egg shells never knowing what will set off the violence or have them being yelled at or even hit," she says.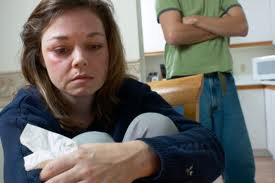 But Nichola is quick to point out that while domestic violence is a scourge affecting all levels of society, men and women from all walks of life and all types of income from rich to poor, there are happy endings.
"It can take a long time to heal and the family will need support over a considerable period to rebuild their lives. But it is possible and amongst many of the terrible stories are also many positive ones. With intervention, help and support as well as having a police force that is now well trained in domestic violence and what to look for, we are making progress," she says.
The Archdiocese of Sydney's Justice and Peace Office holds two Gatherings each year to discuss important issues.
Last year's April Gathering discussed Religious Freedom while the second Gathering in September explored Sport and Society, the Good and the Bad.
The Archdiocesan Justice and Peace Gathering on Domestic Violence with Nichola Marsonet as guest speaker is free and will be held at 10.30 am on Saturday, 18 April at St Patrick's Summer Hill Parish.
To find out more about the event log on to : https://www.facebook.com/events/846364562083671/