The Dignity of Work: When It Matters Most
Catholic Communications, Sydney Archdiocese,
30 Apr 2015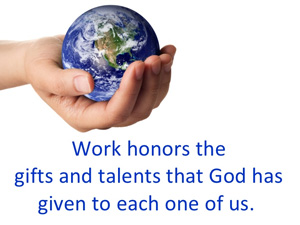 An economy fails to deliver without dignity of work is the key theme of this year's Australian Catholic Social Justice Council's Pastoral Letter for the Feast of St Joseph the Worker - 1 May.
Council Chairman, Bishop Christopher Saunders says that society fails where the economy does not generate sufficient employment and when government does not adequately intervene to promote job creation and maintain basic wages and income support.
He says work has a dignity that comes from its threefold capacity: for individual and family fulfilment; for building up the community and for securing the wellbeing of future generations.
Bishop Christopher Saunders said, "Australians who have enjoyed a stable career and worked hard at their job - even if it pays just enough to cover the bills, raise the children, and put a little away for retirement - will know the meaning of the dignity of work. We know there are many, however, who have not shared the benefits of over two decades of economic prosperity.
"The Government's 2015 Intergenerational Report claims that Australia's high standard of living has been boosted by a rapid growth in incomes due to increased productivity and economic growth, But low-paid workers and people forced to rely on the Newstart Allowance have fallen further and further behind. Around 10 per cent of workers and over 67 per cent of people on the unemployment benefit have fallen below the poverty line.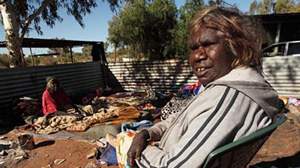 "Remote communities are at risk of closure because myopic cost-benefit analysts regard them as unviable. Work for the Dole and the threat that income support could be withdrawn seem to be the main offerings for a generation of young people facing massive unemployment. This is not what we would call a "person-centred" economy,'" Bishop Saunders said.
In the face of a slowing economy and the prospect that already vulnerable citizens will fall further into poverty, the Pastoral Letter calls for an economic policy that promotes the dignity of work through job creation, repair of the social safety net and protection of the most vulnerable communities.
The Pastoral Letter can be downloaded at: www.acsjc.org.au