Memorial Mass Marks Start of Heart Week
Catholic Communications, Sydney Archdiocese,
30 Apr 2015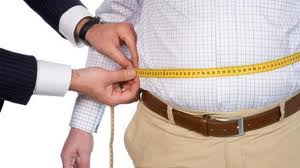 Almost every family at one time or another has had to cope with the sudden and devastating loss of a loved one as a result of cardiovascular disease. Cardiovascular disease including coronary, stroke and heart failure, remains Australia's biggest killer and is responsible for more than 44,000 deaths each year.
For many Australians the loss of a loved one to stroke or a heart attack, death is sudden and unexpected. For the bereaved who were given no time prepare let alone say goodbye, the shock and grief can be overwhelming.
In a bid to bring comfort and offer support to all those who have lost a partner, parent, daughter, son, grandparent or close friend to cardiovascular disease, each year the Heart Foundation holds a non-denominational service at St Mary's Cathedral to enable families and loved ones to remember those they have lost, and to celebrate their lives.
Father Paul Hilder, Dean of St Mary's Cathedral will preside at this year's special Memorial Service at the Cathedral which will be held at 1.30 pm on Sunday, 3 May.
In addition to giving people an opportunity to honour those who have passed away, and to light a candle in their memory, the Memorial Service will also mark the start of National Heart Week.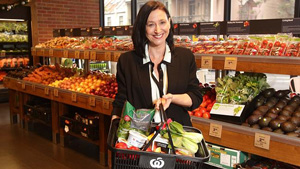 Each year at least 300 attend this special service at St Mary's Cathedral with many hundreds more attending similar services across the country. While some who attend are in deep grief and recently bereaved, others are mourning those they lost some years before but whom they want to remember and give thanks for the time they were here on earth.
No one at the Heart Foundation is quite sure when the tradition of a Memorial Service for those who died from cardiovascular disease first began. However it is understood the Services have been held at the Cathedral for at least 20 years.
"The Memorial Service is an important event on the Heart Foundation calendar and is always held at the start of Heart Week, our national awareness campaign that gives us an opportunity to shine the spotlight on issues related to heart health," says Kerry Doyle, CEO of Heart Foundation NSW.
Although the efforts of the Heart Foundation to raise awareness, particularly of risk factors associated with heart disease, has made enormous strides in reducing the number of deaths in Australia, Ms Doyle says there is still a long way to go.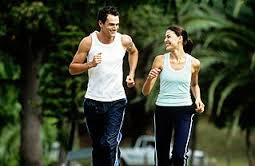 In the late 1960s, just over half a century ago, cardiovascular disease accounted for 56% of all deaths in Australia. As awareness of the importance of physical exercise and other preventive measures, together with breakthroughs in research and treatment, the mortality rate from cardiovascular disease has been significantly reduced and now stands at just 30%.
But for the Heart Foundation this is still far too high, particularly as many of the factors that can lead to cardiovascular disease are due to unhealthy life-style choices.
While there have been great improvements in early detection, management and preventive measures, lack of physical exercise among Australians aged 15 and over continues to cause concern. The Heart Foundation will use Heart Week this year to get Australians to move more and sit less, and recommends that every adult get at least 30 minutes of physical exercise each day.
In addition to a lack of physical exercise, there is deep concern about the increasing rates of overweight and obesity among Australians of all ages. This has led to fears that the declining rate of deaths from stroke and heart disease that has continued for the past 50 years, will be reversed unless Australia addresses the ongoing surge in the nation's rates of obesity and overweight among children and adults.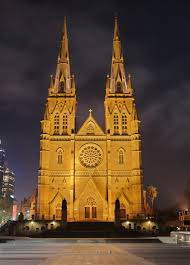 Life expectancy at age 20 for those who are overweight is currently 12 months less than for those in a normal healthy weight range. Those who are obese at age 20, the predictions are even more worrying with experts putting the reduction in their life expectancy by a staggering four years.
According to the Heart Foundation, Australia is also failing to make substantial progress on other well publicised and modifiable risk factors such as poor diet and nutrition, smoking and excessive alcohol consumption.
"One person dies of cardiovascular disease in Australia every 12 minutes. There are an additional 3.7 million Australians living with longterm cardiovascular disease," Ms Doyle says. "This is a disease that knows no barriers. It affects young and old, males and females and transcends every religious and cultural divide across the world."
This year the Heart Foundation will invest approximately $13 million to fund and manage research into the cause, diagnosis, management and prevention of cardiovascular disease and related disorders.
"It is our mission to lessen death and suffering that cardiovascular disease causes to millions of families across Australia," Ms Doyle says.
The Memorial Service for those who lost their lives to Cardiovascular Disease will be held at St Mary's Cathedral at 1.30 pm on Sunday 3 May.