ACU Creates Scholarships in Tribute to Courage and Dignity of Bali Nine Pair
Catholic Communications, Sydney Archdiocese,
29 Apr 2015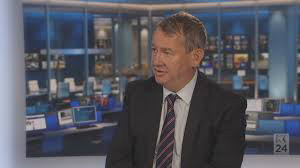 Professor Greg Craven, Vice Chancellor of the Australian Catholic University (ACU) describes the death penalty as "a violent, cruel and immoral punishment that has no place in our society."
One of the co-founders and spokesmen for the Mercy Campaign which has been at the forefront of pleas to the Indonesian Government and Indonesian President Joko Widodo for mercy for Australians Andrew Chan and Myuran Sukumaran, Professor Craven was deeply saddened by this morning's devastating news the two men had been executed by firing squad at 3.30 am AEST on the prison island of Nusakambanbang.
"While our calls for mercy for Mr Chan and Mr Sukumaran were ultimately rejected, we strongly believe that hope remains for prisoners around the world who face a similar fate. In memory of Mr Chan and Mr Sukumaran each of us can take action to end this punishment," the Vice Chancellor said.
Members of the so-called Bali Nine, the two Australians were sentenced to death after being convicted of attempting to smuggle 8.3 kg of heroin out of Indonesia by Bali's Denpesar Court in 2005.
Over the past 10 years the pair been held in Kerobokan Prison where they have turned their lives around and won widespread respect and admiration at the way they have been rehabilitated and helped fellow prisoners with classes, job skills and to embark on a positive and crime-free future.
However despite countless representations from Prime Minister Tony Abbott, Foreign Minister Julie Bishop, United Nations Secretary Ban Ki-Moon, Amnesty International and the Mercy Campaign, the two Australians and six others charged with drug trafficking, including a delusional mentally ill Brazilian man diagnosed with paranoid schizophrenia, the death sentence was carried out in the early hours of this morning.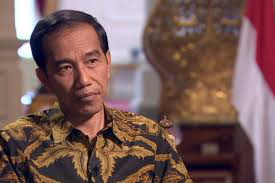 "Today our thoughts and prayers go out to the family and friends of Andrew Chan and Myuran Sukumaran," Professor Craven said this morning and announced that in recognition of the two young men and their supporters, ACU will introduce two scholarships which will be open to international students from Indonesia to study undergraduate degrees at any one of ACU's seven campuses.
Australia's only truly national university, ACU has seven campuses. These include campuses at North Sydney, Strathfield, Adelaide, Brisbane, Canberra, Ballarat and Melbourne.
Each of the two scholarships will be the equivalent to the full tuition of the recipient's course duration over a period of up to four years.
"The two scholarships will be awarded to academically-qualified applicants upon the submission of an essay on the theme of 'the sanctity of human life'," Professor Craven said and hopes that "in a small and symbolic way," the writing by Indonesian students on the sanctity of life will be an ongoing contribution toward the eventual abolition of the death penalty in Indonesia.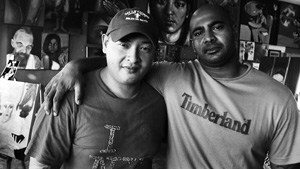 "The scholarships would be a fitting tribute to the reformation, courage and dignity of the two men," he said.
At a date still to be announced, ACU will hold memorial services to commemorate not only Andrew Chan and Myuran Sukumaran but all those affected by capital punishment, victims, perpetrators and their loved ones.
"As a Catholic university, ACU is committed to promoting a culture of life, we stand opposed to the death penalty," Professor Craven said.
ACU staff and students as well as the Vice Chancellor were among the thousands of Australians who supported the Mercy Campaign to advocate for clemency and mercy for the two men, and for the death sentence to be overturned.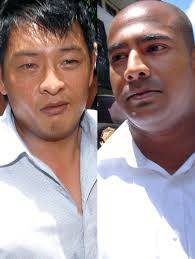 "We did this because ACU is committed to the dignity of the human person, and that applies equally to all human beings: victims as well as to those who have been convicted of crimes," he said and believes each of us, in memory of Andrew Chan and Myuran Sukumaran, can take action to end the death penalty not only in Indonesia but in nations across the globe.
Last night the Mercy Campaign held a candlelight vigil in Martin Place for Andrew Chan and Myuran Sukumaran. Convinced that while there is life, there is hope, the Mercy Campaign also posted a petition on its the website for Australians to sign as an eleventh hour request in both English and in Indonesian to President Joko Widodo to spare the two Australians.
Today the website simply has a photograph of the two men and under the dates of their births and deaths a poignant message from Andrew Chan.
"This campaign is more than just about myself or Myu. It represents a second chance and forgiveness, it represents kindness and help for those in a helpless situation. Mercy represents all of us here. I would like you to take a moment and reflect just on the word mercy. Please don't let this just be about myself and Myu, but about others all over the world who need your help."