Death Toll in Nepal Earthquake Expected to Exceed 5000
Catholic Communications, Sydney Archdiocese,
28 Apr 2015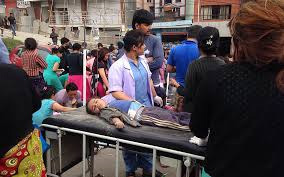 The death toll in Nepal's devastating 7.9 earthquake on Saturday continues to climb with aid agencies predicting the number of dead may well exceed 5000. As many as 100,000 have been left homeless with ancient temples, apartment blocks, infrastructure, government buildings and roads completely destroyed.
One Australian has also been reported dead, killed when a deadly avalanche triggered by the quake, swept through base camp at Mount Everest. Eighteen people lost their lives including Melbourne mother of two, Renu Fotedar.
Last night Foreign Minister Julie Bishop confirmed that 1150 Australians trekking, travelling, volunteering or living in Nepal had now been accounted for.
Although there are still 300 Australians listed as missing, it is thought they may well have survived but with communications networks down and power only intermittent, particularly in outlying rural areas, it is virtually impossible for them to make contact with the Australian officials in Kathmandu, let alone their families back here in Australia.
Now almost four full days since the earthquake, Nepal is struggling to cope.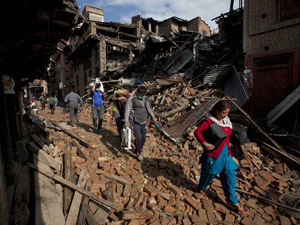 "Vast tent cities have sprung up across Kathmandu with Caritas Australia and Caritas Nepal helping distribute tarpaulins as protection against continuing rain and icy temperatures," reports Caritas Australia Programs Co-ordinator, Eleanor Trincher.
Aid workers from Caritas Australia, the aid and development arm of the Catholic Church, have been based in Nepal for more than five years. Supported by Caritas Nepal, they have been implementing "food for life" programs to enable rural communities become self sufficient.
The Caritas-sponsored Kolkatla Fish Raising Group is one such project where a village is successfully breeding and raising fish for market as well as sustainable crops.
But in the wake of Saturday's deadly earthquake the team from Caritas Australia and members of Caritas Nepal have joined forces with America's Catholic Relief Services (CRS) to distribute tents, tarpaulins, blankets and food to the many thousands who have been left homeless.
"People are in dire need," says Director of Caritas Nepal, Father Pius Perumana SJ. "Temperatures are dropping at night and there is also rain. But as severe aftershocks continue to roll through the city, many thousands are choosing to sleep outside where they believe they will be safe from falling rubble and collapsing buildings."
Many buildings that did not collapse in the initial earthquake are now undermined by the constant tremors and far from safe.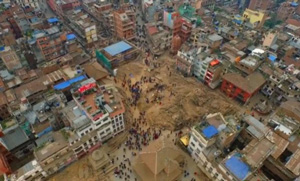 For the children, Fr Perumana says, it is an extremely traumatic time. Not only have their lost their homes but they are sleeping outside in all weathers. There is no electricity which means the children are not only sleeping rough but in complete darkness.
UNICEF estimates that at least 940,000 Nepalese children are in urgent need of humanitarian assistance with those left homeless particularly vulnerable.
"We are providing candles and matches to as many families as possible so that they have some form of light at night," he says.
Meanwhile the Caritas Internationalis network of which Caritas Australia as well as America's Catholic Relief Services are members, is air freighting emergency relief materials to Nepal. CRS has also managed to obtain much needed relief materials from North India.
While shelter as well as food remains a priority, within a few days the emergency willbe further exacerbated by the lack of uncontaminated water for drinking, lack of sanitation and hygiene and shortages not only of medicine but of hospital beds.
Lila Mani Poudyal, the Nepalese Government's Chief Secretary and co-ordinator of rescue efforts, has sent out an urgent appeal to the international community for 80 different urgently medicines as well as blankets, mattresses, dry goods, tents and helicopters.
The stricken nation does not have the helicopters nor expertise needed to carry out rescues of people trapped in Nepal's mountainous villages and towns, he said.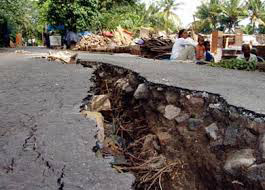 Even in the best of times, the towns and villages dotted across the steep slopes of the Himalayan foothills, are difficult to reach. But in the wake of the earthquake and continuing aftershocks, landslides and rock falls have destroyed roads, trails and cut off accessibility.
With only intermittent electricity and communication networks down it is still impossible to know if men, women and children living in these villages, particularly those close to the epicentre of the quake, have survived or even if the village is still standing.
Helicopters are the only way these mountains towns can be reached, damage assessed and more importantly the injured flown to Kathmandu for urgent medical treatment.
The search for survivors continues with 90 percent of Nepal's army involved in search and rescue.
In Kathmandu volunteers continue to dig through concrete and rubble with their bare hands in the hope of finding someone alive.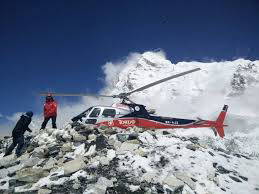 "There is so much destruction. So many buildings have collapsed and cracked. I saw a number of bodies on the street. People are still trapped in buildings and we don't know if they are alive or dead," says Father Pius.
In spite of the many thousands in urgent need of medical help, all hospital beds are full with doctors stretched to the limit. In some cases where hospitals have been severely damaged, doctors and nurses have been forced to treat patients out of doors in the city's rubble-strewn streets.
There is also a desperate shortage of medicines, paramedics and medical teams.
Nepal has a population of 28 million. One of the world's poorest nations, the nation has just 2.1 doctors and 50 hospital beds for every 10,000 people which falls far short of what is currently needed.
"We especially need orthopedic surgeons, nerve specialists, anaesthetists, general surgeons and paramedics," Chief Secretary and Resuce Coordinator, Lila Mani Poudyal says and has appealed to foreign governments to send these specialised medical teams to help treat the overwhelming number of injured.
On Sunday and Monday this week, 40 Nepalese born Australian doctors and nurses flew to Nepal to volunteer their services.
Others medical emergency response teams are also expected to arrive at Kathmandu's airport shortly. These teams are being sent by the US, India, China and Bangladesh. Pakistan has also sent four C-130 aircraft loaded with relief supplies, search and rescue teams as well as a 30-bed field hospital.
Australia, which has already sent an initial $5 million and an emergency response team, has also sent experienced special urban search and rescue teams to help with the search for survivors.
Latest estimates put the injured at well over 7000 with as many as 100,000 now homeless.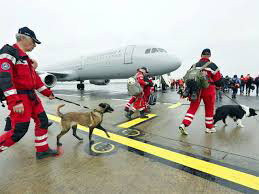 As the search for survivors continues, smoke blankets Kathmandu from the funeral pyres of the city's mass cremations that now line the riverbanks of Kathmandu.
Just 12 kilometres below ground, the quake was felt across a wide area including parts of Northern Indian, Tibet, Sikkim, Bangladesh and China. In Tibet, 25 lost their lives when the quake struck. A further 72 were killed in Northern India and four died as a result of the quake in Bangladesh.
Donations to help the stricken nation recover from the massive quake can be made to Caritas Australia's Emergency Response Fund at www.caritas.org.au.
Donations can also be made to the Nepalese Australia Association (NAA) via the Commonwealth Bank of Australia. The BSB number for the Appeal is 062319 and the Account number for the Appeal is 10566271.