Severe Aftershocks Hamper Rescue Efforts in Quake-stricken Nepal
Catholic Communications, Sydney Archdiocese,
27 Apr 2015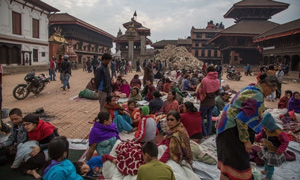 Caritas aid workers are assisting with massive rescue efforts in Nepal following the devastating earthquake on the weekend which has now claimed nearly two and a half thousand lives.
The aid and development arm of the Catholic Church are on the ground in Kathmandu where at least 1,100 are believed to have died and thousands are homeless.
Of the 800-plus Australians believed to be currently living, volunteering, touring, trekking or climbing in Nepal, as many as 350 are still unaccounted for.
An Australian climber is also reported to have been one of the 19 killed at Mount Everest base camp when the 7.9 quake unleashed a series of deadly avalanches.
Caritas had worked for many years in Kathmandu. Three staff members in the area survived the quake and are now assisting around the clock with Caritas Nepal and America's Catholic Relief Services in co-ordinating rescue efforts and helping the more than six thousand injured and thousands of homeless.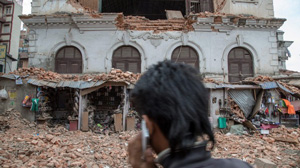 "I have never seen so much devastation," says Eleanor Trincher, Caritas Australia Programs Co-ordinator. "The streets are a mass of activity and chaos as people frantically search for loved ones and friends often using bare hands to dig through the rubble in the hope of finding someone still alive."
Eleanor describes Kathmandu as "paralysed by blocked roads, destroyed buildings, loss of electricity and constant aftershocks."
In just 30 seconds, the ground under Nepal moved a staggering 3 metres as the Indian tectonic plate moved inexorably northwards beneath the much larger Eurasian plate. The quake which released so much energy and triggered so much destruction has also left deep fissures across roads and much of Kathmandu and surrounding towns.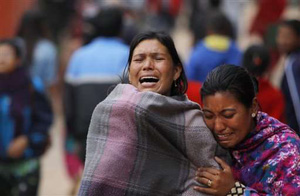 When the earthquake struck, Eleanor was in a village an hour out of Kathmandu.
"As we drove back to the city we witnessed street after street of utter devastation. Hospitals were evacuated with patients being treated on the ground outside while countless homes and buildings had been totally demolished," she says.
Rescue is the first priority according to Director of Caritas Nepal, Father Pius Perumana SJ. "Lots of people have lost their homes and are out on the street or in open spaces and we will be looking to provide them with food and temporary shelter."
The worst quake to hit Nepal since the massive 8.2 magnitude quake of 1934 which caused the deaths of more than 10,800 and destroyed virtually every building in towns as well as large areas of Kathmandu.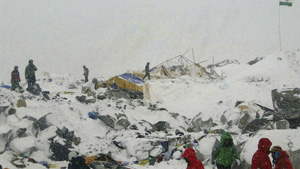 "I give thanks to God that Saturday's the quake occurred during the day when Nepal's population were enjoying the holiday from work and outside. If the quake had occurred at night when everyone was inside their homes, the death toll would have been even worse," Fr Perumana says.
At home our Nepalese community is in shock and desperate for news of families and loved ones.
Yesterday and today more than 40 Nepal-born doctors and nurses have boarded flights for Kathmandu to do whatever they can to help, says Sydney-based Umesh Panta of the Nepal Australian Association (NAA).
"Our thoughts and prayers are with the affected people of Nepal but it may be sometime before we know if our families have survived and are safe, let alone the true extent of the damage and losses," he says.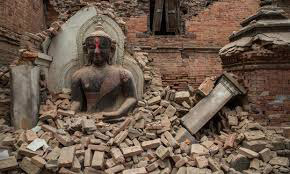 Umesh, who is an Australian citizen, has lived in Sydney for the past 17 years but returns to Nepal every two years to see his ageing parents in Kathmandu and his extended family.
"The town I come from and where most of my family still live is 50 klms from Kathmandu and at the epicentre of the quake," he says and describes the next few days as a fearful and frightening time for anyone who has family in Nepal.
Like many Australians who are desperately waiting for news of loved ones, Australia's 50,000-strong Nepalese community have been unable to make contact with families or friends.
"This is hard for all of us but particularly for the several thousand young students from Nepal who are studying at universities in Australia," he says. "With power down, communications cut and everything in chaos they have no idea if their families survived or even if they will be able to continue their studies."
The quake also affected those living in Tibet, Northern India and Bhutan.
The US, Britain and other Western nations have instantly donated funds and are sending teams including rescue dogs to help with the rescue effort.
The Himalayan nation does not have the specialist equipment needed to clear roads let alone undertake the delicate task of shifting massive mountains of concrete and bricks to find survivors so much has had to come from neighbouring countries.
Australia has already donated an initial $5 million and has sent an emergency response team to help relief agencies on the ground. Prime Minister Tony Abbott has also promised additional funding following an initial assessment of the injured and requests for support services.
Donations can be made to Caritas Australia's Emergency Response Fund at www.caritas.org.au.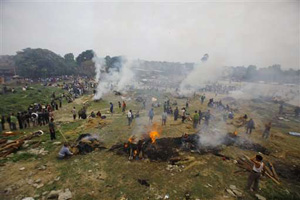 Donations can also be made to the Nepalese Australia Association (NAA) via the Commonwealth Bank of Australia. The BSB number for the Appeal is 062319 and the Account number for the Appeal is 10566271.