Last Minute Bid to Save Lives of Myuran Sukumaran and Andrew Chan
Catholic Communications, Sydney Archdiocese,
27 Apr 2015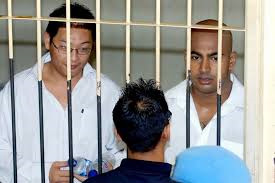 The Mercy Campaign insists it is not too late for mercy and last night launched a petition in a bid to persuade the President of Indonesia, Joko Widodo to grant clemency to Bali Nine ring leaders, Andrew Chan and Myuran Sukumaran.
Just as the Prime Minister Tony Abbott and the Foreign Minister Julie Bishop continue to appeal to the Indonesian President to overturn the death penalty in the case of the two young Australians, the Mercy Campaign is also refusing to give up despite the fact that yesterday the two men were issued with 72 hours notice of their imminent execution by firing squad.
"We have all been grappling with reports that Andrew and Myuran have been issued with 72 hours notice. That news doesn't change the strength of their application for clemency. It doesn't change the decade that they have spent turning their lives around or the difference that they have made for so many others in the prison. None of us have given up on Andrew and Myuran. We know that they are kind and generous young men. It is our simple plea that President Widodo acknowledges the men Andrew and Myuran have become, and that he act with mercy by granting clemency. It isn't too late for that," Mercy Campaign's on line petition says.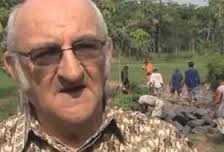 Founded by a group of Australians including Professor Greg Craven, Vice Chancellor of the Australian Catholic University, the Mercy Campaign has fought for months to save the lives of Andrew Chan and Myuran Sukumaran.
The Mercy Campaign has not asked that the men be released from prison, only that the death sentence handed down in 2005 by an Indonesian court be overturned.
Myuran Sukumaran and Andrew Chan were the so-called ring leaders of the group that became known as the Bali Nine. However they were the only two to be sentenced to death for attempting to smuggle more than 8.3 kilograms of heroin out of Indonesia in 2005.
However the chances of the sentence being commuted looks less and less likely, particularly in view of the fact that yesterday they were issued with 72 hours notice by Indonesian prosecutors to enable them to farewell their families prior to execution by firing squad.
The chilling notice received by the two young men suggests they and six others, including a mentally ill Brazilian man who suffers from schizophrenia and a young mother from the Philippines will be executed sometime after nightfall on Tuesday, 28 April.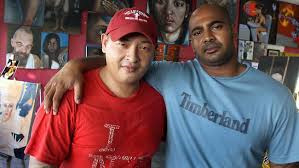 Andrew Chan and Myuran Sukuman have also been asked for their final wishes.
Myuran, an accomplished artist, asked to be allowed to continue painting until the last possible moment. He also gave his lawyer Julian McMahon three self-portraits yesterday, one of which poignantly showed a black hole where his heart should be. Another was signed with the added line: "72 hours has started."
Andrew Chan, who became an ordained minister during the 10 years he was incarcerated in Bali's Kerobokan Prison, asked for time to pray and also a chance "to be in fresh air."
Today, the imminent execution of the two Australians gathered momentum when they were asked to nominate their spiritual advisers who will be alone with them in their final hours before death, and who will also serve witnesses to their executions.
It is a role that will be both harrowing and tragic for the two pastoral carers.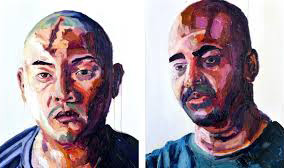 Irish priest, Father Charlie Burrows OMI who has ministered to the Catholic Parish of Cilicap for the past 40 years is still haunted by the executions he was asked to witness in 2008 on the prison island of Kambangan where the two Australians are being held.
Fr Charlie, as he is known, was asked to be witness to two Nigerians, Samuel Iwuchukwu Okoye, 37 and Hansen Antonius Nwaolisa, 40 had been convicted of drug trafficking and were shot by firing squad just before midnight on 26 June 2008.
"They were moaning again and again for more than seven minutes," the priest told Indonesia's Constitutional Court in September of that year, describing their deaths as "cruel and torture."
Of the eight judges in the Constitutional Court, only one agreed death by firing squad was "torture." The other seven disagreed.
Fr Charlie recalls the night of the executions with horror, remembering how the men were taken to a vacant field, their heads covered in black cloth to which doctors affixed small black insignia above their hearts.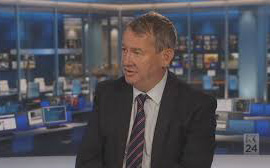 The pair were then strapped to tyre inner tubes to wooden crucifixes "like mummies" Fr Charlie told Indonesia's Constitutional Court.
"Everyone thinks priests have special coping mechanisms, but it's not necessarily so," he said at the time, admitting he was inconsolable for many months after the Nigerians were shot.
With the Javanese prison island of Kambangan Island a part of Fr Charlie's parish, he is a regular visit to the maximum security jails a short boat ride from the town of Cilicap.
For the past eight years Fr Charlie has been at the forefront of a campaign to outlaw capital punishment in Indonesia and has struggled to have a case heard in the Indonesian Constitutional Court that would outlaw the death penalty.
To sign the petition launched by the Mercy Campaign log on to http://info.mercycampaign.org/