Severe Weather Postpones Sydney's WYD16 Launch
Catholic Communications, Sydney Archdiocese,
21 Apr 2015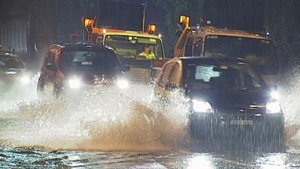 With Sydney's severe weather continuing Sydney's launch of World Youth Day 2016 at St Mary's Cathedral has been postponed.
Archbishop Anthony was to give the inaugural Catechesis of Mercy for more than 450 pilgrims expected at the launch.
However with driving rain, damaging winds, hazardous road conditions and heavily disrupted transport schedules the Archbishop decided it was safer to postpone the launch for a date yet to be fixed.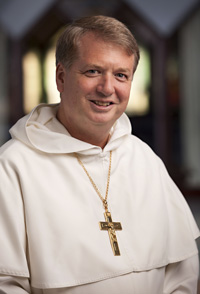 Premier Mike Baird also encouraged people to leave work early - those not only in the Sydney area but also the Illawarra and Hunter regions.
Sydney, the central coast and south coast have not seen the end of the storms which have also resulted in the deaths of three people trapped in a flooded house north of Newcastle, dozens being rescued from floodwaters with some airlifted from rooftops, the loss of power to more than 200,000 homes and businesses, extensive traffic congestion, flooded roadways and expressways and major traffic accidents.
The weather bureau has warned another severe cell of wind and rain will hit Sydney again tonight.
Young people from all over Sydney were invited to the WYD16 launch and catechesis tonight including representatives from parishes, youth ministries, youth leaders and universities.
The evening was to officially launch the pilgrimage towards World Youth Day next year in Karkow, Poland.
Another evening is now being planned and details will be announced shortly.