Schools Funding Must Keep Pace with the Real Cost of Education
Catholic Communications, Sydney Archdiocese,
21 Apr 2015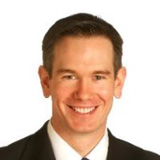 The Federal Government's proposal to link any increases to school funding to the Consumer Price Index after 2017 will put long-term pressure on schools and fail to keep pace with the real cost of educating a child, warns Ross Fox, Executive Director of the National Catholic Education Commission (NCEC).
In its 2015-16 pre-Budget submission, the NCEC calls for funding certainty from 2018, explaining that by linking school funding to the CPI plus an additional allowance for enrolments will see schools struggling to meet the needs of students.
The schools themselves will also be impacted.
"Over the past decade CPI has run at an average of about 2.8% annually, but the average increase in the actual costs of running a school has been almost double that at 5.4%," Mr Fox says pointing out that while the CPI can fluctuate, schools costs are driven by very different factors, including technology costs, school upgrades and construction and salaries for school staff.
"School funding has to keep up with the cost of actually educating a child rather than be tied to an index that fluctuates with measures such as exchange rates and international oil prices," he says.
Before the Federal Election of 2013, the Coalition promised to fund only the first four years of Labor's so-called Gonski Reforms set to be implemented over a six year period. The Abbott Government later confirmed that it would not continue with the final two years of Labor's plan, pointing out that funding agreements for education had traditionally been four-year agreements.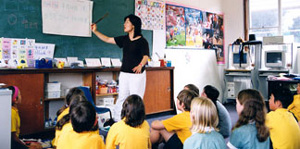 This was followed by the Abbott Government's decision rather than continue with the up to 4.7 percent increase in school funding year on year under the Gonski reforms, to instead link Commonwealth funding for schools to the CPI with an additional allowance for enrolments.
Catholic schools educate more than 750,000 students in more than 1700 schools across Australia, with these schools reliant on grants from state and Federal governments to provide just over 75% of net recurrent income.
"Government funding is critical to Catholic schools and their objectives of equity and accessibility," the NCEC's 2015-16 Pre Budget submission states but warns that the imposition of CPI indexation from 2018 will result in a significant decline in funding over time relative to school costs, particularly staff costs.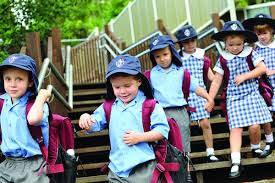 The NCEC also points out that while the number of students with a disability educated at Catholic systemic schools has increased by more than 50% since 2007. However under funding arrangements introduced in 2014, the unintended outcome has been that funding available to support students with a disability has been "highly variable and without any good rationale."
"There is significant difference between the funding students with a disability new to Catholic education compared with the funding for students with a disability already in Catholic schools," Mr Fox says adding that the current funding shortfall arising from this particular issue is estimated to be in the vicinity of $20 million for Catholic schools across the country.
"This shortfall was not intended by those designing the system and will affect resources available to students with a disability or disabilities attending Catholic schools," he says and calls on the Commonwealth Government to urgently address this unintended outcome.