Archbishop Anthony Will Lead as Many as 1200 Sydney Pilgrims to WYD in Krakow
Catholic Communications, Sydney Archdiocese,
1 Apr 2015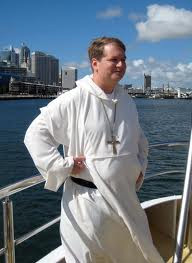 The Archbishop of Sydney, the Most Rev Anthony Fisher OP will give the Inaugural Catechesis of Mercy to more than 450 young pilgrims at St Mary's Cathedral College Hall on 21 April as part of the Archdiocese of Sydney's official launch of next year's World Youth Day in Krakow, Poland.
The evening which will begin at 6.30 when the Archbishop will preside at City Silence, the weekly young adult Holy Hour which is held each Tuesday at St Mary's Cathedral. He will then join members of Catholic Youth Services (CYS), representatives from parishes across Sydney, youth ministries, youth leaders, universities chaplaincies and past, present and future pilgrims of the WYD experience.
The co-ordinator of Sydney's successful WYD08, Archbishop Anthony was also very much involved with WYD11 in Madrid and in Rio's WYD13. His ability to connect and inspire young people is well known. Archbishop Anthony is also well known in his role as the Australian Bishops Delegate for Youth and for his leadership of the ACBC's National Office for Youth which was established in May last year with a mission to evangelise and to minister to youth and youth ministers across Australia.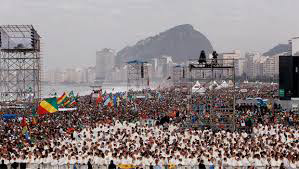 Now with a little over 15 months to go before the start the July 25 WYD16, a Catechesis of Mercy will be given by Archbishop Anthony as part of the launch and expand on Pope Francis' theme for WYD16 which is "Blessed are the Merciful, for they will receive Mercy" (Matthew 5:7).
But for the more than 500-600 Catholic pilgrims from Sydney's secondary schools and the 500-600 young adults of university students, parish youth ministry groups across the city and members of the Archdiocese's Catholic Youth Services, the celebrations for WYD in Krakow will be led by Archbishop Anthony and officially begin on Tuesday April 21.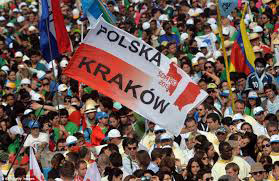 Just as Archbishop Anthony is set to lead an estimated 1200 young Sydney pilgrims to Krakow in July next year, he will also lead the all-important official launch of WYD16.
The evening will also feature information stalls with details about the city of Krakow, the town of Wadowice where the father of World Youth Day, St John Paul II was born and grew up.
Although members of the Archdiocese including CYS Director Bernard Toutounji and Laura Bradley from Catholic social networking site, Xt3.com are set to go on a familiarisation tour of Poland in June, some of the great packages available for pilgrims travelling to Krakow in 2016 will also be unveiled.
The night will also feature Polish dancing, Polish food and Polish history.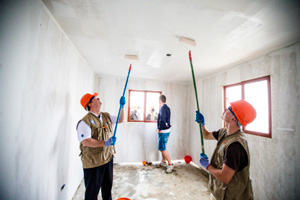 "Polish food will be served from the various stalls we will set up outside Cathedral Hall including lots of paczki, which is Poland's answer to a doughnut and absolutely delicious," says Monica Bautista, WYD officer for CYS who is helping organise the event and the overall WYD response.
"There will be a whole range of Polish goodies with everyone encouraged to get in the mood and join in the Polish dancing," she says.
Just as Sydney is gearing up for WYD16, in Poland preparations are well underway with Krakow authorities, local government and the Catholic Church of Poland, led by the Archbishop of Krakow, Archbishop Cardinal Stanislaw Dziwisz , keen to welcome an estimated 3 million young people for the week-long festival of faith.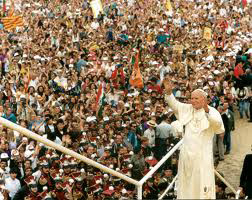 Construction of a new airport to cope with the influx is almost finished along with work on improving road and rail links into the city. Communication technology is also being updated to ensure the cyber generation of pilgrims is able to get in touch with each other and share their experiences with their friends and parishes back home via social media, twitter and SMS.
Pope Francis is expected to arrive in Krakow on Tuesday with plans for four mass-audience events led by the Holy Father. The Way of the Cross is set to take place on Friday, 29 July followed by an all-night prayer Vigil on 30 July culminating on 31 July in an open-air Holy Mass celebrated by the Pontiff.
Other highlights of the six-day festival of faith include exhibits from the Vatican's famous museum, concerts, exhibitions, and "wayside" catechesis delivered in more than 30 different languages.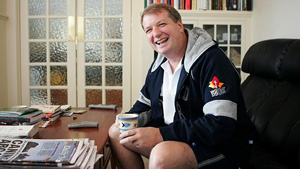 The 2016 World Youth Day in Krakow marks the second WYD to be held in Poland. The first took place in 1991 in Czestowchowa which was led by St John Paul II and attracted more than 1.5 million young pilgrims from dioceses and parishes worldwide.
An even greater number are expected in Krakow, which has long been known as the Rome of the North.
"Poland is a deeply cultural and spiritual land, rich in history. The place we visit will invite us into the theme of mercy, expressing God's love for humanity," Archbishop Anthony says adding that he is very much looking forward to leading Sydney's school students and young adults from the Archdiocese on their journey of faith.