The Easter Season
Catholic Communications, Sydney Archdiocese,
10 Apr 2015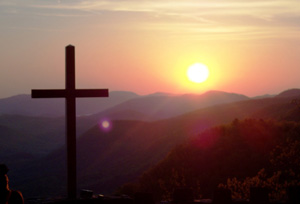 The celebration of the Easter Vigil, last weekend, was the beginning of the season of Easter.
The Vigil is the Christian feast, the feast of new birth, new beginnings, salvation renewed, and humanity restored to the Lord.
While the Vigil marks the end of the paschal fast, the end of the celebration of Holy Week, and the end of repentance and conversion for which Lent prepared the community, it is much more a beginning.
It is the beginning of a new season of grace and a time of joy and thanksgiving, for Easter is not one day or one solemnity-it is a fifty day celebration, fifty days from Easter Sunday to Pentecost Sunday.
Easter is also the time when many souls are released from purgatory.
This Sunday or Divine Mercy Sunday, also known as the Octave (or eighth day) of Easter, is an especially joyful time. But the Easter season continues, through the Ascension of Our Lord to Pentecost Sunday.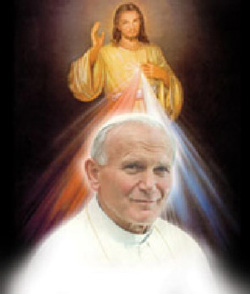 Divine Mercy Sunday ,is a relatively new addition to the Roman Catholic liturgical calendar. Celebrating the Divine Mercy of Jesus Christ, as revealed by Christ Himself to
St Maria Faustina Kowalska, a Polish nun, this feast was extended to the entire Catholic Church by Pope John Paul II on April 30, 2000, the day that he canonised Saint Faustina.
During this Easter Season the Archbishop of Sydney, the Most Rev Anthony Fisher OP has reminded us of the victory of God's love over the forces of evil.
He says whatever darkness we experience in our world or our lives, there is ultimately a greater brightness. And thee is the victorious grace of Easter effected in the ongoing work of Christ in His Church, redeeming the world and making sinners into saints.
"Christ is the Light of the world - a light Easter arrests would not be overcome by the Darkness. He is the Resurrection and the Life - a life Easter proves Death cannot conquer. He is our Hope - a hope that sustains us when all seems lost. Easter shows that divine Love conquers all," Archbishop Anthony says.
For Archbishop Anthony's full video message for the Easter Season click here