Quality Winter Clothes Needed for Sydney's Asylum Seekers and Refugees
Catholic Communications, Sydney Archdiocese,
10 Apr 2015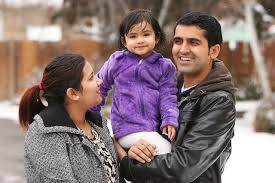 The House of Welcome at Carramar has put out a call for donations of good quality new or second hand winter clothes to help ensure asylum seekers living in the community are kept warm throughout the upcoming winter.
"Donations of blankets, doonas and hot water bottles will also be most welcome," says Suma Pillai, Community Development Coordinator for the House of Welcome, one of just three Sydney agencies providing accommodation, financial and other assistance to asylum seekers and refugees.
A project of St Francis Social Services and supported by the Archdiocese of Sydney and other churches from across the city, the House of Welcome currently assists 100 men, women and children,. The majority of these people are asylum seekers on visas that while permitting them to live in the community, do not allow them the chance to work and earn their own money to purchase winter clothing and other essentials.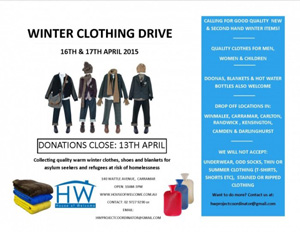 "Winter clothes are much more expensive than summer clothes and by holding a clothing drive, we hope to be able to give not only the families we care for but for all other asylum seeker who are living in the community," says Suma.
The House of Welcome opened its doors in 2001 and with a large amount of its funding provided by the Archdiocese of Sydney, was established to assist and support refugees and asylum seekers.
Services offered by the House of Welcome in these early days included legal assistance, referrals, counselling, healthcare and help with learning English as well as providing a "drop in" centre where families and individuals could meet others from their homelands who spoke their language and could help them settle in their new land.
With a small permanent staff and a host of tireless dedicated volunteers, the original House of Welcome moved from Cabramatta to Carramar in 2003 and in addition to the range of services and help offered to refugees and asylum seekers, began providing much needed accommodation as well.
Today the House of Welcome has 25 properties scattered across Bonnyrigg, Ashfield, Carramar and adjacent areas where as many as 100 asylum seekers, many of whom are family groups, can live while they get their bearings and find their feet.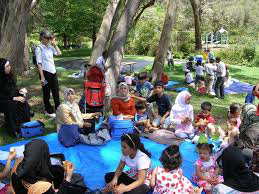 "Without a permit to work and the possibility of an income, many asylum seekers have few places where they can turn for help and many are completely reliant on places like the House of Welcome or the Jesuit Refugee Services, unless they are fortunate enough to have friends or relatives in the community," Suma says.
Asylum seekers living within the community are among the nation's most at risk groups of becoming homeless. In a bid to provide additional support, the House of Welcome has begun an innovative program where people across the city can buy a brick for $50 from which it is hoped enough money can be raised to buy additional premises.
"This way we will be able to give safe secure shelter to many asylum seekers who are currently at risk of homelessness and destitution," says Suma.
Although the House of Welcome assists and supports refugees beginning new lives in Australia, because of the increasing visa restrictions the bulk of those they currently help are asylum seekers.
Many of these asylum seekers have not only been traumatised by conflict and persecution in their homelands, but have spent time in detention and now, despite being found to be genuine refugees, under recent changes to the Commonwealth's immigration policy, are no longer eligible to be resettled in Australia.
The House of Welcome not only makes asylum seekers feel welcome, cared for and respected but also has a program of providing small flexible interest free loans to help families with education, training or housing.
In addition the House of Welcome organises regular social outings, school holiday activities and orientation days to counter feelings of loneliness and isolation.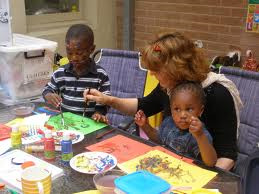 This weekend marks the second annual two day clothing drive by the House of Welcome for much-needed winter coats, woollen jumpers and warm children's wear as well as blankets and hot water bottles.
"We are not accepting donations of underwear, odd socks or thin summer clothing such as T shirts but everything else is welcome including shoes in all sizes. All we ask is that the clothes are clean and in good condition," Suma says.
Donations of winter clothing along with other warm weather essentials such as doonas can be left at House of Welcome drop off locations in Winnalee, Carramar, Carlton, Randwick, Kensington, Camden and Darlinghurst.
To find out details of where these drop off sites are contact the House of Welcome at hwprojectcoordinator@gmail.com or log on to www.houseofwelcome.com.au