Be Open to What God Has in Mind for You
Catholic Communications, Sydney Archdiocese,
10 Apr 2015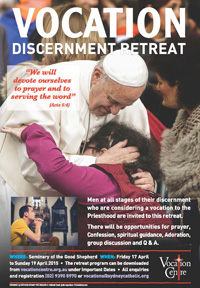 Musician and composer, Ben Gandy says he first began thinking about training for the priesthood back in primary school. But it wasn't until he attended a Vocation Discernment Weekend at the Seminary of the Good Shepherd, Homebush in September last year that his deeply-held desire to become a priest and to answer God's call became clear.
Less than six months later, the 24-year-old from Wollongong was accepted as a first year seminarian at the Seminary of the Good Shepherd.
"The Vocation Discernment Weekend confirmed what had been at the back of my mind over many years. That weekend through prayer and talking with others gave me a real sense of my priestly vocation and what God was calling me to do," he says.
The talented musician-composer who will graduate from the Sydney Conservatorium of Music with a Bachelor of Music (Education) on 17 April admits his decision to enter the priesthood initially took some of his family as well as his friends by surprise.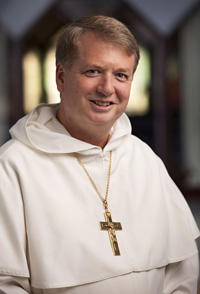 "Because of my love of music and music studies, I think they had me pegged for a career in music. But for my immediate family who knew how much I had thought about this ever since I was a youngster, my entering the seminary did not come as a surprise, and they are all extremely happy for me," he says.
However, Ben's passion for music, particularly for the 1600-1750 Baroque period which gave birth to such acclaimed composers as Bach, Handel, Vivaldi and Monteverdi, and his abilities as a composer, will not go to waste.
"The wonderful thing about the priesthood is that you bring your own particular skills and expertise to your vocation as a priest, and your skills whatever they may be are put to good use," he says.
Although as a first year seminarian and still on probation, Ben will not be a participant in next weekend's Vocation Discernment Retreat at the Homebush seminary, he nevertheless urges men across Sydney, no matter what stage their discernment, not to miss the opportunity of attending the two and a half day weekend. They will not only have opportunities for prayer, confession, spiritual guidance, adoration, group discussion and a chance to hear testimonies from senior seminarians as well as recently ordained Archdiocesan priests.
For all those who attend this important weekend, Ben's advice is simple.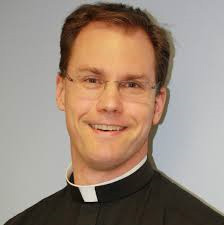 "Be open to what God has in mind for you," he says. He also advises those attending the Vocation Discernment Retreat to keep praying.
"You can't discern much if you are not praying," he says.
The Archdiocese of Sydney's first Vocation Discernment Retreat for 2015 will be held at the Seminary of the Good Shepherd and will start at Friday, 17 April when those attending the Retreat will be welcomed by the Archbishop of Sydney, the Most Rev Anthony Fisher OP.
Archbishop Fisher will also give a special address entitled: "Do Not be Afraid, It is I. It is the Lord who Calls."
During his years as Auxiliary Bishop for the Archdiocese of Sydney, Archbishop Anthony was Director of Vocations and his interest and support of those in the process of discerning their vocations, as well as his encouragement and counsel for those studying for the priesthood is well known.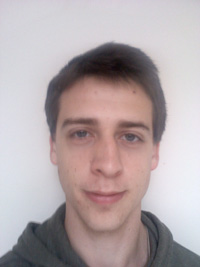 In November last year when he delivered his homily during his Mass of Installation as Sydney's ninth Archbishop in November last year, Archbishop Anthony looked ahead 20 years to a time when he "hoped for a local Church filled with vocations to the priesthood and religious life."
"My hope is for a Church in which the Gospel is preached with joy, the wisdom of our tradition mined with fidelity, the sacraments celebrated with dignity and welcome, and the seminaries, convents and youth groups are teeming with new life," he said.
Among the highlights of the Vocation Discernment Retreat weekend will be testimonies from recently-ordained priests, Father Daniel McCaughan and Father Epeli Qimagima together with testimonies from two of the Seminary's senior seminarians, William Chow and Moses Tamale.
"The weekend will give anyone thinking of priestly vocation a real insight into the life of a priest in today's world and also what to expect during their six and seven years of training as a seminarian," Ben says.
Another highlight of the weekend will be the address given by Father Michael de Stoop, the Archdiocese of Sydney's Director of Vocations in a speech entitled: "Hear it from a Priest: what does the service of the world mean?"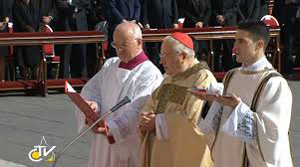 "Father Michael was a wonderful help and inspiration to me during my discernment last year," Ben says. "I had one more year at the Conservatory of Music but I continued to think about the priesthood and mid last year, I got in touch with him. His guidance and wisdom were a tremendous help at showing my true path and calling."
Like many seminarians and priests, Ben was also given the wise counsel, friendship and prayers of a priest he has known most of his life.
"Father John Stork of the Diocese of Wollongong has been my mentor and continues to inspire and support me on my journey," he says.
The Vocation Discernment Retreat at the Seminary of the Good Shepherd, Homebush begins at 5.30 pm on 17 April and concludes after Holy Hour at 6 pm on Sunday 19 April.
For all enquiries about the Retreat and to register call 02 9390 5970 or email vocations@sydneycatholic.org.