Unique Primary School Trains Choristers & Musicians
Catholic Communications, Sydney Archdiocese,
5 Mar 2015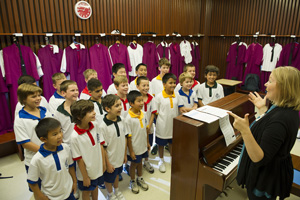 When a seven-year-old chorister from Year 3 at St Mary's Cathedral College Primary attended his first rehearsal of the choir after school last month, he loved the experience so much he not only wanted to stay longer but burst into tears when it came time to go home.
For the first time in the history of the College and the Cathedral's famous Choir School, choristers are now able to begin their musical training from Year 3. Prior to this year, the Cathedral's renowned chorister scholarships were only available to youngsters from Year 5, with the small group of Year 5 and 6 boys the only students at the College's primary school.
All this changed in February this year thanks to the efforts of Thomas Wilson, Director of Music at St Mary's Cathedral and Brother Christopher Peel cfc, Headmaster of St Mary's Cathedral College.
By expanding the College's primary school to include classes for boys in Years 3 and 4, the Cathedral Choir School has been brought into line with all the world's other great Cathedral choirs where entry to chorister programs traditionally begins at age seven.
A key reason for this, as countless studies have now shown, is that among children from ages seven to eight, there is a learning window when they are not only able to learn a second language or languages very easily, they are also at their most receptive to music and developing a perfect ear.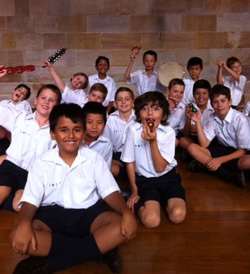 Another reason why chorister's begin their training at a young age is because by 11 and 12 some boys' voices are already changing.
"When I first arrived in Australia five years ago I was surprised to find St Mary's choristers didn't begin the program until they were 10 or 11 years old and ready to begin Year 5 or 6. No other Cathedral like ours in the world takes boys as late as this," Thomas says and admits he is not only pleased the balance has been redressed but excited at being able to start boys at age seven so they are able to get the most out of the Cathedral's music program which continues throughout their time at the College to Year 12.
A key reason for enrolling choristers as young as seven when selecting the Cathedral's choristers, Thomas says what he looks for is a "sparky" personality and youngsters who are outgoing and who look forward to new opportunities and enjoy working in a group.
"We look for boys who will thrive in a unique environment like ours, but although we want the boys who enjoy and love music, we don't expect those of only seven or eight to have any formal training in music," he says.
Choristers, particularly those as young as seven and eight, are eased into the choir schedule, with elements added as the boys become more confident and as they grow older and gain more experience.
In addition to their normal school work and choir rehearsals, the Cathedral's program for its young choristers includes being taught piano in Years 3 and 4 and learn a stringed instrument such as the violin in Years 5 and 6. As well as being given a private 30-minute lesson each week, each of the choristers are taught to read music and develop an appreciation and passion for music through both active participation whether singing, listening, playing an instrument or composing.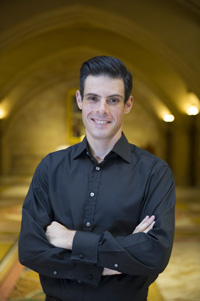 This year St Mary's Cathedral College has also launched a ground-breaking initiative with a limited number of Year 3 and Year 4 boys accepted into the music program, not as choristers but as future musicians and members of a music ensemble playing instruments and performing with the school's choristers.
Like the choristers, the youngsters attend the College's fast-growing primary school have the opportunity of receiving musical training of an international standard and learning music and musicianship from some of Australia's most outstanding teachers.
Lee-Anne Harrison, the College's highly-regarded Music Teacher is co-ordinator of the Music Scholars Program and has created a stimulating course using aural based music methods specifically designed for young children. In their beginner music classes the boys are encouraged to sing, clap, move, create, chant rhymes and make rhythms using body percussion and a variety of untuned percussion instruments. The music scholars also receive a 50 minute lesson each week.
Although they only recently begun their music training, the music scholars are already working towards learning to play the recorder. Over the year they will also learn to play tuned percussion instruments and will eventually form the College's first ever Primary Orff Ensemble.
Like the choristers they will also learn piano and by Years 5 and 6 will be able to choose to focus on an instrument of their choice. This could be the oboe or clarinet, or perhaps a stringed instrument such as the cello or violin or brass such as the French horn, trumpet or trombone. Their training will enable them not only to be accomplished players but an opportunity to join the College's renowned Orchestra or one of the College's four acclaimed bands.
"We've been developing a music scholar's program to run in conjunction with our choir program over the past few years and are delighted with our first intake under the program. They are all wonderful young boys and a welcome addition to the school," says College Principal, Brother Peel.
With primary school numbers at the College now standing at 44, two new set of primary school classrooms are currently being built.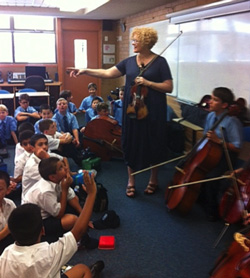 "The new classrooms be in a primary precinct setting and include air conditioning, TV, state of the art technology and its own toilet block," Brother Peel says.
However the classroom won't be completed until the end of the term and the young students will take classes in the original primary school block until then.
"The great thing about the Cathedral Choir School and the music program at the College is that whether or not the boys go on to a career in music or choose some other endeavour, the training they receive is invaluable," says Oliver Brett, Assistant Director of Music at St Mary's Cathedral. "They not only receive a strong training in music but learn self-discipline, how to organise their time, the value of hard work and how to work well with others of different ages. They also receive a strong grounding in the Catholic Faith and develop a love of music and of the Church."
To find out more about St Mary's Cathedral College chorister and music scholars program for 2016, prospective parents and families are invited to visit the school during Open Day on Friday, 13 March. Tours for students and parents for Years 7-12 2016 are welcome to attend from 9.am to 12.30 pm with parents of prospective Year 3 Choir and Music Scholars for 2016 invited to meet with Headmaster, Br Peel at 1.30 pm.
To find out more, log on to www.smccsydney.catholic.edu.au