Sisters of St Joseph To Work Alongside Sydney Priest in Amazonian Rainforest
Catholic Communications, Sydney Archdiocese,
6 Mar 2015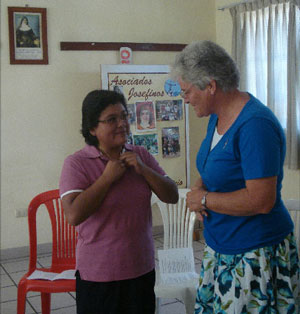 Two Sisters of St Joseph will travel to Iquitos, the Peruvian city in the heart of the Amazonian rainforest where Sydney Archdiocesan priest, Father John Andersen ministers to parishioners in the city's parish of Santa Rosa de Lima and gives pastoral and practical support to those living in remote villages along the Amazon.
Although he remains a priest of the Archdiocese of Sydney, Fr John has served the people of Peru for more than 30 years with his ongoing mission and dedication supported spiritually and financially by the Archdiocese and present and former Archbishops of Sydney.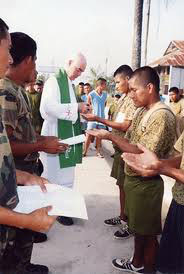 Ordained at 23 at St Mary's Cathedral by the then Archbishop of Sydney, Cardinal Normal Gilroy, Fr John was initially given permission by the Archdiocese to spend six years work as an associate priest with the Columban Fathers of Peru. It was then expected he would resume his work as a diocesan priest back here in Sydney. Instead ministering to the people of Peru became his life's work, and in this he continues to be given full support by the Archbishop of Sydney, the Most Rev Anthony Fisher OP together with Catholic Mission (Australia) as well as parishes, schools and organisations across the Archdiocese.
Known as Padre Juan to the people of Iquitos, Father John has spent the past 20-plus years as the Parish Priest of Santa Rosa de Lima, working tirelessly to help those in need, establish schools and health clinics and care for the more than 3000 men, women and children in his parish.
For more than two decades, Father John has carried out his mission virtually single-handed, inspired by the people he served and his deep love of God.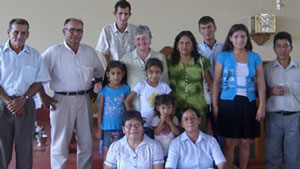 But this month, the 68-year-old missionary priest will welcome two Sisters of St Joseph to the Iquitos Vicariate.
Although the Sisters of St Joseph have been based in Peru since 1981 and served in the favellas of Lima as well as towns and villages high in the Andes and in other regions in the centre of Peru, this year marks the first time that Josephites have begin a mission in Iquitos.
"That they are coming to our Vicariate is a great joy and a blessing," Fr John says.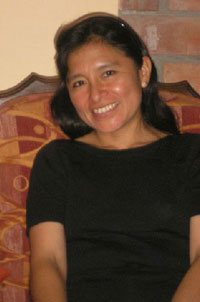 One of the Josephites to take up a mission in Iquitos is Father John's long time friend, Australian-born Sister Marj Crossman. Sr Marj has been working with the Sisters of St Joseph community in Peru for several decades, and most recently in Curimana in Peru's central Amazonian region. She is expected to arrive in Iquitos within the next two weeks.
"Sr Marj is an old and dear friend and in the 1990s when she was working out from Pucallpa, another city in the Peruvian jungle, she was extraordinarily kind to one of our youth choir members who was dying of leukaemia," Fr John says.
The other Josephite headed for Iquitos and due to arrive this week, is Peruvian-born Sister Rosario "Charo" Zurita who will become the Directress of the Fe y Alegria (Faith and Hope) School. Built by the Jesuits, the school is run in partnership with the Sisters of St Joseph and Peru's Sisters of the Social Service of the Immaculate One.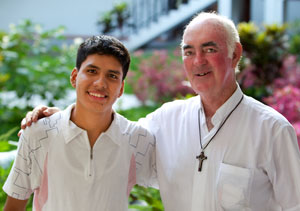 Sister Charo as she is known is a Sister of the Social Service of the Immaculate One and from 2007 has been principal at a similar school run by the Sisters of the Social Service in Tarma in the Peruvian Andes.
During her years there, Sister Charo made a profound decision and in 2012 embarked on a three year discernment regarding the possible transfer to the Sisters of St Joseph.
Last year during the lead up to her profession of vows as a Sister of St Joseph which will take place on 28 March in Lima, Sr Charo visited Australia and spent time at the Mother House in North Sydney and in prayer beside the tomb of St Mary of the Cross MacKillop.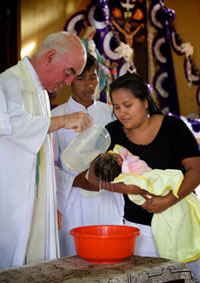 Joining Sr Charo on her trip from Peru to Australia was Sr Jenny Mori, who is also transferring from the Peruvian Congregation of the Sisters of the Social Service of the Immaculate One to become a Sister of St Joseph on Palm Sunday Eve, 28 March.
"Sr Jenny Mori is one of my dearest friends and came to Sydney for the first time with our Huambrillos for World Youth Day in 2008," Fr John says. He recalls how the Peruvian pilgrims were met by the then Archbishop of Sydney, Cardinal George Pell who, thanks to his generosity and that of other Archdiocese priests and parishes, arranged for the entire group to stay at St Joseph's College for both the Marist International Festival as well as WYD08.
"Sr Jenny and Sr Charo have discerned very well over the past three years and both will take their first vows as Josephites in Lima, in the barrio where they lived as young people," Fr John says and admits he would love to be present but that this is simply not possible.
However the Josephites Congregation Leader, Sr Monica Cavanagh and the Congregation's Leader for the Oceania region , Sr Annette Arnold will travel from Australia and be present with the two young Peruvian women become Sisters of St Joseph.