More Women Needed in Church Leadership & Decision Making Roles
Catholic Communications, Sydney Archdiocese,
6 Mar 2015
---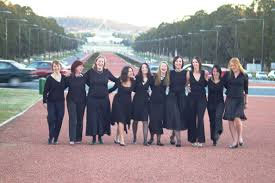 As women around the world mark International Women's Day on Sunday (8 March), Australian Catholic women have good reason to celebrate after last year's appointments of two outstanding women to head up Catholic Health Australia and Catholic Social Services.
"These are two of our largest Catholic agencies and now for the first time, both have female CEOs," says Donella Johnston, Director of the Australian Catholic Bishops Conference's Office for the Participation of Women (0PW).
On 1 July 2014, Marcelle Mogg, former Mission and Learning Manager, St Vincents Health and previous editor of Australian Catholics Magazine, broke new ground when she took over as CEO of Catholic Social Services Australia, the representative body of more than 45 Catholic welfare agencies including CatholicCare Sydney, MaroniteCare, Mary MacKillop Family Services and Jesuit Social Services.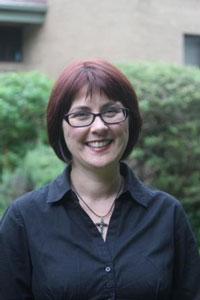 Less than a month later, Queensland international corporate lawyer Suzanne Greenwood, a former finalist in Telstra's Business Women of the Year and Chief Executive of the Institute of Arbitrators & Mediators was appointed CEO of Catholic Health Australia, which represents 75 public and private Catholic hospitals across the country as well as 550 aged care residential and community facilities.
"Young women in the Church need role models and Suzanne and Marcelle show what is possible. Women and girls need to see other women and girls in leadership. They can't be 'it' if they can't see 'it.' But Suzanne and Marcelle have broken the ground and are wonderful examples of what tomorrow's young women can achieve," Donella says.
Although women out-participate men in almost all areas of Church life, with the exception of the priesthood, they remain thin on the ground when it comes to leadership and decision making roles.
"But we are starting to make progress," Donella says. "Women not only make up 61% of Australian parishioners but they are the ones who carry out the core work of the Church, especially in areas such as health, education and social welfare. "
This week Susan Pascoe became the first woman and lay person to be appointed director of Catholic Education in the Archdiocese of Melbourne.
And in Parramatta the firsdt Executive Director of Schools was Ann Clark followed by Anne Benjamin.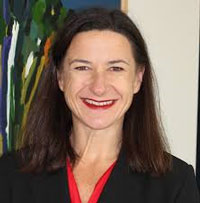 Since his election two years ago, Pope Francis has called for more women to be involved in leadership and decision-making and in his encyclical, Evangelii Gaudium he urged the Church to "create still broader opportunities for a more incisive female presence in the Church."
He also set about doing this himself and when the Pontifical Commission for the Protection of Minors was established in December 2013, Pope Francis appointed an equal number of men and women to be Commissioners. A year later he added additional members selecting four men and four women from five continents, including Kathleen McCormack, founder of CatholicCare Wollongong.
"There are an equal number of men and women on the Commission, and while this did not receive much publicity, I think in terms of women and the Church it is an important step," says Donella.
At Pope Francis' request, women were also included in last year's historic Synod of Bishops on the Family. Not only were 14 married couples from across the world invited by the Holy Father to address the two week Synod, but many women were also asked to attend as auditors, observers or experts.
The Pope continues in his endeavour to create an inclusive Church with the contribution of women not only recognised but where their wisdom, intelligence and experience is utilised in executive and decision making-roles. What few people realise is that Australia's Catholic bishops helped lead the way.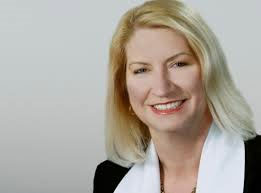 Not only is ACBC's establishment of an Office for the Participation of Women in 2006 unique with no other Bishops Conference in any another country having a similar office, but as far back as 1996 the ACBC was commissioning research into the role and participation of women in the Church of Australia.
The result was the document "Woman and Man: One in Christ Jesus " - presented to the Plenary Meeting of the ACBC in April, 1999. A condensed version of the report was launched the following year as the ACBC's annual statement for Social Justice Sunday.
Another ACBC contribution was the introduction of Young Catholic Women's Interfaith Fellowships, enabling some of the nation's most outstanding young women to be trained in leadership, theology and faith.
To date 44 women have graduated from the program with a further 14 young women beginning the two year program this month where they will have the opportunity to learn from some of Australia's most outstanding theologians, ethicists, philosophers and clerics, as well as each other.