Be a Good Egg this Easter
Catholic Communications, Sydney Archdiocese,
5 Mar 2015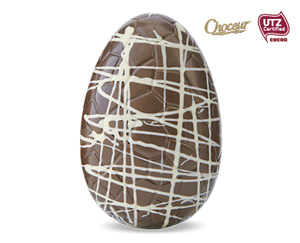 Chocolate Easter egg hunts, gift bags of chocolates and Easter bunnies carved out of chocolate are all part of the Australian Easter tradition. However amongst brightly wrapped chocolate bonanza now on sale in stores across the country, many were made on the backs of children trafficked into slavery in West Africa and forced to work in the cocoa plantations of the Ivory Coast.
"Children are kidnapped or their families are tricked into giving up their children who end up from a very young age, forced to work long hours as cheap labour in the plantations," says Sister Noelene Simmons SM, NSW Project Officer for the Australian Catholic Religious Against Trafficking in Humans (ACRATH).
"Between 500,000 and 1,500,000 trafficked children are estimated to be working on the cocoa plantations of West Africa.
Not only are the children being exploited and forced to live in dreadful conditions but here in Australia many of the chocolates we consume and regard as "treats" have been made with beans harvested by these children, most of whom have never tasted chocolate.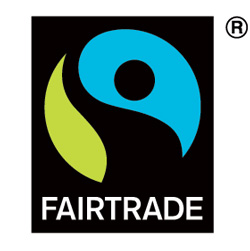 "Most Australians are not aware or don't realise and the where and how of a product, and get a shock when they realise that something like chocolate has links to child labour and modern day slavery," she says.
This Easter, ACRATH has joined forces with the Stop the Traffik, the global coalition fighting to eradicate human trafficking, in a national campaign to raise awareness about the plight of children in West Africa and to persuade Australians to only buy chocolate that carries a certification guaranteeing the cocoa used has been produced on plantations using safe and ethical labour practices.
"Cocoa produced by farmers operating with Fairtrade Certification and the Fairtrade Cocoa Program for carrying Rainforest Alliance or UTZ certification are what consumers should be looking out for," she says, explaining that these certifications show consumers that no children have been involved or exploited in the production of the beans that were used to make the chocolate.
To make the choice Easter chocolate goodies even easier ACRATH's website offers links to Stop the Traffik's list of Australia's "Traffik-free" Easter eggs and chocolates that have been certified by Fairtrade, the Rainforest Alliance or UTZ and are currently on sale at Australia's supermarkets and speciality chocolate stores.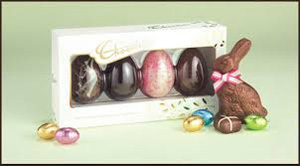 Since its founding 10 years ago, ACRATH has fought tirelessly to eradicate human trafficking across the world and raising awareness. But the ongoing ugly trade in men, women and children will continue as long as consumers buy products produced by these indentured desperate people who lead lives of degradation, misery, fear and exploitation.
Whether it is child labour working the cotton fields of the Ukraine, the women and children in unsafe factories in Bangladesh supplying the world with cheap clothing or in the grim sweat shops of Asia as well as here in Australia, ACRATH is determined to make a difference.
Back in 2010, Australia's major supermarkets did not stock Easter chocolate certified as slavery-free. But thanks to efforts by religious such as Sr Noelene and activists involved with Stop the Traffik by 2013, six of the nation's chocolate manufacturers carried certifications on some of their Easter products. These included Cadbury dairy milk eggs, Chocolatier's three rabbits in boxes, Chocolatier eggs, Green & Black eggs and Divine Eggs.
This was the beginning and the same year, ACRATH and Stop the Traffik received a commitment by Haighs to produce only "child slavery free" chocolates by 2014.
Haighs kept its promise and since then many other chocolate manufactures and stores are stocking chocolates certified by Fairtrade, the Rainforest Alliance or UTZ.
This year the entire range of Aldis Supermarkets chocolate Easter eggs and treats have been UTZ certified. Divine Chocolates sold at IGAs and Co-ops carry Fairtrade certifications and while not all chocolate Easter goodies carry slavery-free certification, many do.
"It's a matter of people taking a few extra minutes to look for the certification before they buy," says Sr Noelene.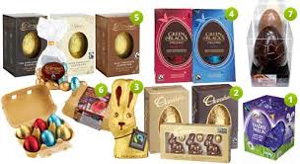 By supporting chocolate made ethically and without the exploitation of children, we can send a message to the suppliers that this is what we want, she explains. Just as avoiding chocolate without certification sends a message to cocoa producers who exploit children that there is no market for their product.
Although ACRATH is highlighting the plight of kidnapped children forced to work in West Africa's cocoa plantations this Easter, Sr Noelene says this is just the tip of the iceberg when it comes to slavery and human trafficking in today's world.
To find out more about ACRATH and to access the links to Easter 2015's "The Good Egg Guide" log on to http://acrath.org.au/