A Close Shave for 50 Boys from St Mary's Cathedral College - but all in Support of their Classmate
Catholic Communications, Sydney Archdiocese,
5 Mar 2015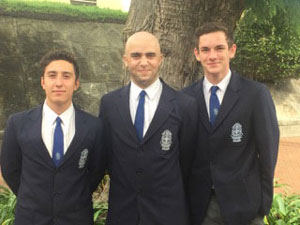 Inspired by the strength and courage of St Mary's Cathedral College's popular Year 12 student and the House Vice Captain, Jacques Pacifique, 50 of his classmates have banded together to take part in the World's Greatest Shave. A further 30 will dye their hair in various colours ranging from hot pink to purple as a further show of solidarity for their mate who is currently battling leukaemia for the second time.
Normally many teenage boys would not let anyone near their hair and have to be dragged to the hairdressers but on Monday (9 March) dozens of them will be lining up in the hall of St Mary's Cathedral College to be clipped, shaved or dyed.
The school hall will become a vast barber's shop with some of Sydney's sportsmen and radio personalities shaving the boys and one of their teacher's heads while other volunteers turn colourists for the day and dye the hair of Jacques' 30 classmates along with at least 70 volunteers.
Jacques was diagnosed with lymphoblastic leukaemia (ALL), a cancer that affects the bone and blood marrow as a 13 year old. That was back in 2010 when he was in Year 7 at the College. He underwent intensive often painful and confronting treatment, never complained, never said "why me?" and after a series of scans was finally given the all-clear.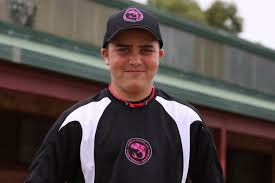 He remained fit and healthy and in remission for the next four years. However on Christmas Eve last year, just as Jacques was about to enter Year 12, he received the news the leukaemia had returned.
When his best friends Arthur Tsanis and Jordan Grove discovered Jacques' cancer had returned in a bid to show their support for what Jacques was once again facing, they spoke to Daniel Khoury, the College's Year 12 Co-ordinator about taking part in the World's Greatest Shave to raise funds for the Leukaemia Foundation.
Daniel, who will also have his head shaved on Monday, put the idea to the class and was overwhelmed by the response, not only from every boy in the class but their friends, families and the wider community.
Within the first two hours 50 classmates had signed on to have their heads shaved with at least 100 students and friends volunteering to have their hair coloured.
One of the most poignant reasons given for joining in the World's Greatest Shave came from fellow classmate, Patrick Vasquez who recalls how his elder brother Timothy was diagnosed with osteosarcoma, a cancer of the bone, in December 2008 and despite best efforts of doctors and his family, lost his battle on 15 February 2012. He was 16 years old.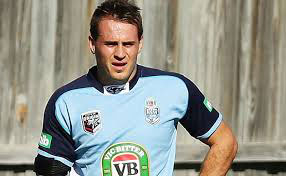 "Hopefully by me doing this event will help save many lives, especially Jacques, so that their family and friends don't have to experience the same thing my family and I experienced," he writes on the Leukaemia Foundation's Cathedral College fundraising website, asking people with anything to spare to help save the lives of those with cancer.
Patrick set his own target of $1000 for the fundraiser and has already exceeded this.
So have many of the other boys.
Initially the target Year 12 students set themselves was $20,000 but already with still five days to go before the event, between them along with staff, friends and family, they have raised $32,000. With sponsorships and donations, they are now well on their way to raising a whopping $40,000-plus for the Foundation.
"With the World's Greatest Shave at the College coinciding with the start of Catholic Schools Week, many of the parents who visit the College on Monday may also join in the event and sponsor or donate to the cause," says Daniel.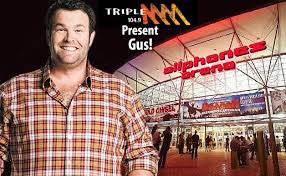 Among the celebrities set to join the College fundraiser on Monday are NRL Bulldogs star, Josh Reynolds, Triple M favourite Gus Worland of An Aussie Goes Bolly fame, with other sporting clubs such as the South Sydney Rabbitohs, Western Sydney Wanderers and Sydney FC promising to send players to help out on the day.
The Sydney Roosters have also sent gifts and merchandise for the fundraiser.
Also offering support and sponsorship of the event is NSW Baseball which has posted a special message on its home page telling Jacques' story and asking the state's baseball community to "support one of our own."
"Jacques is a total baseball nut. He always loved baseball and is a keen player," says Daniel Khoury, who has helped mobilise Sydney's sporting community as well as radio celebrities such as Gus Worland.
"We need to get as many sponsors as we can get for Monday's World's Greatest Shave," he says but is quick to add that the day is not just about raising money but more importantly, a way of showing "our support for Jacques and to let him know he is not facing this battle alone."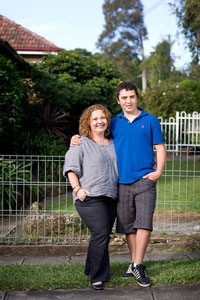 If Jacques is well enough, he will be at St Mary's Cathedral College on Monday to join the fun.
"We are very supportive of the boys shaving their heads or colouring their hair in solidarity with Jacques and what he is going through," says Brother Christopher Peel, cfc. "Jacques is a lovely young man and very popular with staff, his class mates and all who know him, although I would like to think our boys would show the same amount of caring for anyone going through what Jacques is facing, whether they are well-liked or not."
Despite the battle ahead of him, Jacques is determined to continue with his plans to sit for his Higher School certificate this year and begin university in 2016. To this end, the College is doing all it can to support him in this endeavour and is working closely with Jacques and an educational liaison officer from the hospital.
Jacques' friends keep in close touch with their mate as he undergoes further intensive treatment with constant texting, messages via Facebook, emails and phone calls.
"One of the things that happens when you have cancer is that you feel really alone. So we are determined to show Jacques we are all here and supporting him all the way," says Jacques' best friend, Arthur.
To donate or sponsor St Mary's Cathedral College's World's Greatest Shave on 9 March log on to https://secure.leukaemiafoundation.org.au/registrant/TeamFundraisingPage.aspx?TeamID=87469#&panel1-1