Canon Law Study Provides Deeper Understanding of Civil Law & the Australian Legal System
Catholic Communications, Sydney Archdiocese,
5 Mar 2015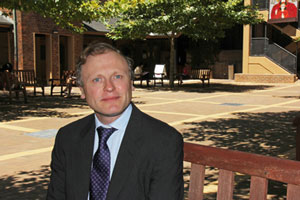 The integration of Canon Law into undergraduate studies provides invaluable insights for future legal practitioners, says Professor Michael Quinlan, Dean of the School of Law at the University of Notre Dame Sydney.
Students at Notre Dame's School of Law are able to study Canon Law as an Elective Law Unit during the final years of their study for a Bachelor of Laws or a Bachelor of Laws/ Bachelor of Arts double degree which leads to a better understanding of how different legal systems operate, and how the Catholic faith has played a significant role in the development of Australia's own civil law, Professor Quinlan says.
Offered by Notre Dame at its Sydney Campus, the Canon Law Unit of Study provides students with an introduction to the internal laws governing the Catholic Church as specified in the Code of Canon Law promulgated by St John Paul II in 1983, and explores the role this plays in today's civil law.
"During their careers as lawyers it is very likely our graduates will have to grapple with a range of legal systems. Understanding how the Canon Law works will help them with this," Professor Quinlan says, and adds that the study of Canon Law will be particularly helpful to Notre Dame graduands working in the field of Family Law.
"Having a basic understanding of the Catholic Church's rules for marriage and annulments will be a valuable addition to their knowledge of the secular system of family law in Australia," he says.
The course of study in Canon Law offered to Notre Dame's Sydney law students focuses on its history as well as its purpose, nature, sources and context. The Introduction to Canon Law unit also gives students a unique opportunity to explore the Church's tribunals, including procedure, evidence and appeals. In addition they are able to learn how Canon Law deals with the disciplining of clergy and laity as well as important issues such as marriage and annulment and the administration of Church property.
Law student, Anitra Yu says she has developed a far greater appreciation and understanding of the Church's teachings as well as the interaction between civil law and Canon Law after taking the course.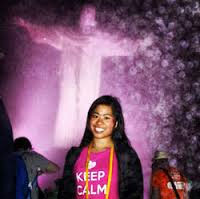 "I chose to study Canon Law because I've been a practising Catholic all my life and I felt that as a Catholic, and a future lawyer, I should be aware of the laws regarding the administration of various Catholic teachings and doctrines," she says.
Professor Quinlan believes the course is invaluable and would like to see all students given the opportunity to study Canon Law as part of their Law degree due to its practical nature and broad consideration of religion, and its influence in Australia's legal system.
"Over and above the practical value of this unit, many of our students value learning about the Catholic Church's rules and regulations either because they are Catholics themselves or because they are simply interested in understanding the regulatory environment of the largest Christian denomination in the world," he says.