Catholic Schools Week Celebrates Faith-Based Education & Academic Achievement
Catholic Communications, Sydney Archdiocese,
3 Mar 2015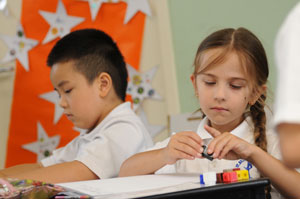 Sydney's 150 systemic Catholic primary and secondary schools will open their doors next week to showcase faith-based education in action and celebrate students' artistic, sporting and academic achievements.
Now in its 10th year Catholic Schools Week (CSW) runs from Sunday 8 March until Saturday 14 March and not only includes schools across Sydney but all 615 Catholic schools throughout NSW and the ACT.
Created to raise awareness of the strength and distinctiveness of a Catholic education, CSW also gives parents, families and communities an opportunity to build bonds with their local Catholic schools, as well as give them a chance to talk to staff and join in class room activities.
The theme for CSW this year is "Educating for Today and Tomorrow." This includes looking at classrooms and teaching in today's world where classrooms are moveable feasts where students are cyber savvy and smart boards, tablets and laptops part of their learning experience. But this year's CSW will pay tribute to the past and mark the 50th anniversary of Vatican II's far reaching Declaration on Christian Education, Gravissimum Educationis, which recognised the continuing need for the Church to support parents in the education of their children.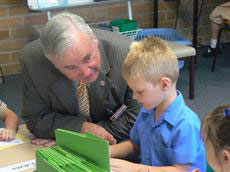 In keeping with Church tradition, fees at systemic schools across NSW Catholic education are kept at affordable levels and are accessible to all children.
Not only do Catholic schools educate one in five of all primary students and as many as one in three at secondary school level, but the demand from both Catholic and non-Catholic parents continues to grow. This year saw the opening of 14 Catholic schools across Australia with the Archdiocese of Sydney celebrating the opening its 150th school. Kindergarten and Year 1 and 2 students are currently in classes at Our Lady of the Assumption Catholic Primary School, Strathfield with a further intake of children in Years 3 and 6 to be enrolled later this year.
To meet demand, the Archdiocese currently has three more schools on the drawing board which are expected to open in 2017.
Catholic schools which teach the same curriculum as government schools put a strong focus on each individual student and their particular talents, passions and abilities. Combining high expectations in academic achievements as well as conduct, Catholic schools educate the heart as well as the mind and provide students with strong spiritual and moral values.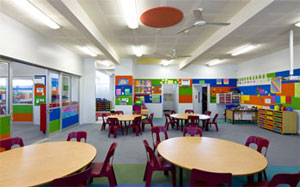 "For seven days each year we celebrate the things that make our schools special with events taking place in every Catholic school across NSW and the ACT. These events range from open days for technology classes for parents where students are the teachers, to family barbecues and liturgies," says Dr Dan White, Executive Director of Schools for the Archdiocese of Sydney.
All next week, parents and communities as well as prospective parents thinking of enrolling their children at the local Catholic primary or secondary school have a chance to investigate first hand, speak to the principal, see classes in action and meet with quality teaching staff equipped and trained to deal with wide range of diverse learning needs.
At last year's CSW, St Brendan's Primary at Bankstown created a thriving community hub for local families, carers and grandparents which became the foundation of an innovative early learning playgroup as well as adult centre offering computer classes and other support services to parents for whom English is a second language.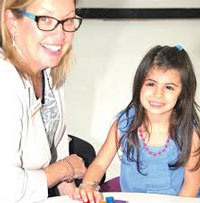 At Cabramatta's Sacred Heart Catholic School, students stressed the importance of numeracy by hosting a "Maths Dress Up Day" and parading in costumes representing calculators, clocks, tape measures, scales and dice.
"The students showed their parents and the wider community that Catholic Schools are more than just a good education. They displayed their immense creativity and originality as well as their mathematical understanding in a unique way," says Principal Margaret Hogan.
At Marion Catholic Primary at Horsley Park last year, Federal member for the area, Shadow Treasurer Chris Bowen was a special guest during Catholic Schools Week, telling students in Years 5 and 6 that one of the best parts of his job was having the opportunity to meet them as well as their parents and teachers.
Other schools showcased their gardens and their Year 4, 5 and 6 young gardeners while secondary schools ran their own live radio broadcasts or armed with video cameras and their own production crews set about making a movie of the entire Catholic Schools Week at their particular school.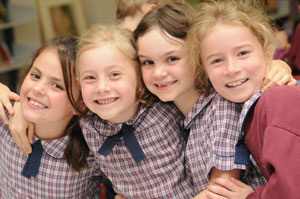 This year's CSW promises to be as jam-packed with exciting projects and activities to showcase Catholic education in action.
"People admire our schools because of our strong focus on teaching and learning and because of our unapologetically Catholic perspective which in an increasingly secular world is becoming more and more important for Catholic as well as many non Catholic parents," says Mark Rix, Director of Communications at the Archdiocese of Sydney's Catholic Education Office.