Caritas Brings Hope to Syria's Lost Generation
Catholic Communications, Sydney Archdiocese,
31 Mar 2015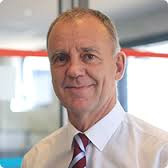 When Caritas Australia's CEO Paul O'Callaghan visited a refugee camp in Jordan he was shocked and deeply saddened by the stories he heard first hand from many of the traumatised families who had been forced to flee their homeland as a result of the violence and bloodshed of Syria's ongoing civil war.
"Meeting and hearing the stories from these refugee families and their grief at not being able to return to their war-torn country was overwhelming. Although they are permitted to stay in Jordan's camps, which is a great tribute to Jordan in contrast to our own country, the more than 1.2 million Syrian refugees living in these camps are unable to work, unable to obtain visas for resettlement in another country and unable to see a future for themselves or their children," he says describing those he met as deeply traumatised and in despair.
It is just over four years since the start of the Syrian conflict which has resulted an estimated 3.5 million fleeing to neighbouring countries such as Jordan, Lebanon, Turkey and Iraq and a further 6.5 million displaced and living hand to mouth within Syria.
"One of the things that shocked me was the not only hearing about the experiences of different families in their flight from Syria with virtually nothing but the clothes they were wearing, was the fact that all of those I spoke with were highly educated. They were dentists, engineers, doctors, nurses, scientists. They all had tertiary educations and would be an asset to any country. But having lost immediate family as well as loved ones to Syria's violence, they are now living in limbo in Jordan's refugee camps," he says.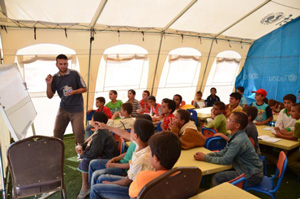 Although overwhelmed by the tragedy of so many displaced people, half of whom are children, Paul says he also found inspiration.
"As well as refugees I met many of Jordan Caritas staff who are working in the camps and was amazed to discover that half of these were the sons and daughters of Palestinian refugees who escaped into Jordan in 1967 during the Six-Day War," he says. "I also discovered that some of those on the staff of Jordan Caritas whose parents had fled to Jordan back in 1967 were Muslim. What impressed me was the fact that both Christians and Muslims were working closely together as part of the Caritas team to do what they could help a whole new generation of refugees."
Funds donated to Caritas Australia's Middle East Appeal along with Caritas Internationalis and partner agencies such as Caritas Jordan, the USA's Catholic Relief Services as well as other Caritas agencies in the region are helping the massive influx of refugees from war-torn Syria by setting up medical clinics, providing schooling for thousands of refugee children and giving a wide range of assistance including clothing, blankets, cooking utensils, food and the provision of clean fresh drinking water.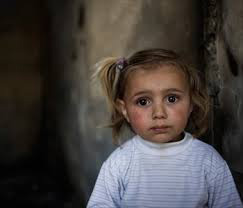 "I spent one of the days in the Camp at one of the medical centres set up by the staff of Jordan Caritas and I asked one of the team, who was a young woman of about 23 from the south of Jordan about her experiences of working with refugee families," Paul says. "She was very forthcoming and shared their stories with me. Then I asked her what did she actually do. What was her role in working with the refugees?"
The reply he received was simple.
"My job is to give them hope," she said.
"I will never forget those words. She nailed it in one. Above all this is what Caritas does. We give people hope," Paul says.
Hope is an integral part of the assistance offered by the aid and development arm of the Catholic Church. Hope is part of the message where Caritas teams are on the ground helping the world's poorest communities emerge from poverty by giving them knowledge, education and the tools to help themselves.
Hope is also a vital part of the message, Caritas provides in emergency situations such as the crowded refugee camps of Jordan as well as the refugee communities of Lebanon and Turkey.
Despite the more than 3 million Syrian refugees living in tents or broken down buildings in camps and villages across Iraq, Lebanon, Turkey and Jordan, the United Nations High Commissioner for Refugees (UNHCR) says that so far less than 150,000 Syrians have been given asylum in the Europe with a pledge by member nations in the European Union agreeing to settle a further 33,000 later this year. Of this number 28,500 or 85 percent of resettlement spots have been pledged by Germany.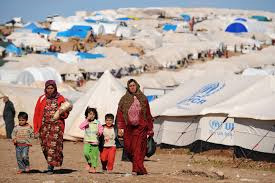 A further 500 have been offered resettlement by Australia.
Against the vast number of those who have been displaced in Syria's ongoing conflict, the number of those given asylum by the world's nations remains little more than a drop in the bucket.
Now with the emergence of the Islamic State, born out of the Syrian conflict, Caritas Internationalis and its partner Caritas and other agencies, are now dealing with hundreds of thousands of additional refugees fleeing in terror ahead of the ruthless brutal the Islamic State's armies.
The children of the Middle East are at risk of becoming a "lost generation" warns Archbishop Silvano Tomasi, permanent observer of the Holy See to the United Nations in Geneva.
Speaking to the UN Human Rights Council two weeks ago, Archbishop Tomasi called for a "comprehensive system of protection for children" in Syria, Iraq and other Middle Eastern conflict zones.
Not only did children make up more than half of the region's refugee population but many had been separated from their families, were living in poverty without basic services and with no protections.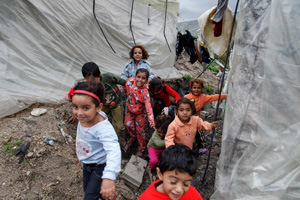 In this defenceless state, children were being recruited and trained as soldiers or used as human shields, he said.
ISIS militants had severely worsened this situation by using children as suicide bombers, selling them as slaves in markets or executing them if they belonged to another religion or ethnic community, he said.
"Several thousand children scattered in camps and other asylum countries have not been registered as refugees," he said calling these the 'phantom kids' of the Syrian war whose names and date of birth have never been registered rendering the child stateless and without support or recognition."
To donate to Caritas Australia to help these children and help the countless Syrian families living hand to mouth as refugees in Lebanon, Turkey, Iraq and Jordan log on to www.caritas.org.au