$115 million Redevelopment for St Vincent's Private Hospital, Darlinghurst
Catholic Communications, Sydney Archdiocese,
31 Mar 2015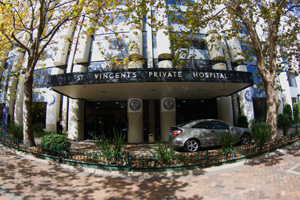 The $115 million redevelopment of St Vincent's Private Hospital, Darlinghurst will include a new East Wing as well as major renovation and refurbishment and 48 additional beds including 12 new orthopaedic rehab beds.
Construction on the project is expected to begin in August this year and completed by February 2017.
The multi-million dollar redevelopment of one of the city's oldest and best known hospitals will increase the current 270-bed capacity of St Vincent's Private by more than 20 percent.
Essentially the redevelopment will comprise the construction of a $75 million new East Wing and a $40 million upgrade to existing facilities.
Inpatient rooms will be given a state-of-the-art makeover with the percentage of single rooms for patients increased from the current 76% to 89%. Operating theatres will also be renovated along with the upgrades to the Day Surgery Unit on Level 3 and the addition of another Day Surgery Unit.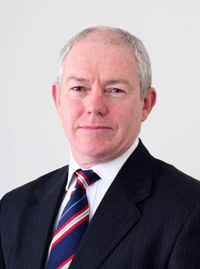 The $75 million new East Wing will be located to east of the existing main building above the Campus Cafeteria and forecourt. The new Wing will include 12 additional doctors' suites as well as the planned 48 new patient beds including the 12 orthopaedic rehab beds. The Wing will also feature a new Central Sterile Supply Department on Levels 6 and 7, two additional state-of-the-art main operating theatres on Level 5, a new Ambulatory Care service and expanded support services on Levels 2 and 3.
"The project will help strengthen the entire Darlinghurst Campus," says St Vincent's Private CEO, Robert Cusack describing the planned redevelopment as exciting news for the Campus.
"This will equip us not only to serve our mission of responding to community need, but to strengthen it and marks a new chapter in our rich 105 year history," he says.
The inaugural winner of the Australian Council of Healthcare Standards Group Medal in 2014 and for its outstanding contribution to improving quality and safety in Australian health services, St Vincent's Private has long been a pioneer as well as a leader in healthcare.
St Vincent's Private was founded by the Sisters of Charity in 1909, just half a century after they had established St Vincent's Public to serve the poor and infirm.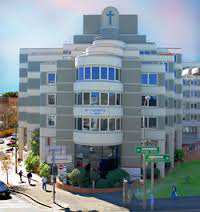 From the start, the private hospital arm of St Vincent's Hospital offered specialised nursing and medical care for those who could afford to pay. Determined to attract top quality nurses and doctors for both hospitals, the Sisters with far sighted vision, also established St Vincent's as one of the nation's first teaching hospitals.
Under their guidance and management, the Sisters created a unique and successful partnership between public and private healthcare and pioneered the way many hospitals across the country are now run.
St Vincent's Public and Private are both acute care hospitals and as part of the renowned St Vincent's Campus are regarded as world leaders and have been responsible for many important breakthroughs in medicine across a wide number of fields.
Renowned for pioneering successful heart and lung transplants, St Vincent's public and private hospitals and their research partners have made significant strides in the diagnosis and treatment of different forms of cancer, HIV/AIDS, dementia, mental health, drug and alcohol addiction, as well as being leaders in orthopaedics, neurosurgery, laser, laparoscopic and robotic surgeries.
"The redevelopment will further bolster St Vincent's Private's endeavours in achieving internationally renowned patient outcomes," says David Faktor, Public Affairs Manager for St Vincent's and Mater Health Sydney.