Former NSW Minister Elected National President of St Vincent de Paul Society
Catholic Communications, Sydney Archdiocese,
30 Mar 2015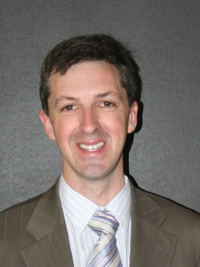 Former member for Campbelltown and NSW Labor Government Minister, Graham West is the newly-elected National President of St Vincent de Paul Society.
With more than 20 years experience working in government and with not-for-profit organisations, Mr West brings a broad experience to his role as National President.
While representing Campbelltown as local member he was also the NSW Minister for Youth and Minister for Juvenile Justice from 2007 until 2010 when he was appointed CEO of Vinnies NSW.
Two years following he was elected Vice President to Vinnies National Council.
He succeeds Anthony Thornton who served as National President before stepping down at the end of his four-year term this month.
"Anthony made an enormous contribution and his experience and enthusiasm in guiding the Society for the past four years has been a significant positive force and I look forward to contributing to this," Mr West said this morning.
"We are one of the largest and oldest human rights organisations in Australia, responding to need wherever it is found. We are also especially entrusted on behalf of people who are marginalised and we are committed to building an Australia transformed by compassion and built on justice," he said.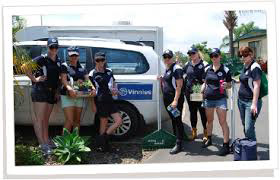 As National President over the next four years, Mr West has made a commitment to look at finding new ways to welcome young people as members of Vinnies, and offering them leadership roles which will help ensure the Society is well-prepared for the years ahead.
"When I first joined the Society at 17, it had a far more diverse age range both in members and in leadership roles than today and while we have been extremely successful in schools, we need to renew our efforts to encourage post school leavers to become an active part of the Society," he said. It was young people who founded the St Vincent de Paul Society in 1833 with their shared vision of helping the poor, the vulnerable and marginalised, Mr West added.
Born in 1973, Mr West was elected to the NSW Legislative Assembly in 2001 winning the seat following the resignation of Labor MP, Michael Knight who served as Minister for the (Sydney) Olympics for the previous five years.

By 2003 at the age of 30, Mr West was appointed Parliamentary Secretary assisting the Premier on Community and Veterans Affairs as well as Assisting the Treasurer and Minister for Finance. Re-elected to a third term in office he was appointed Minister for Gaming and Racing and Minister for Sport and Recreation.
As a member of the NSW Cabinet in 2008, he was given three new portfolios and appointed Minister for Juvenile Justice, Minister for Volunteering and Minister for Youth.
In 2010 he stepped down from Cabinet and announced he would not be standing for re-election in 2011, explaining that he wanted instead to work with communities and organisations in a non-political bipartisan way.