Caritas & Aid NGOs Urge Govt to Reverse Cuts to Foreign Aid
Catholic Communications, Sydney Archdiocese,
2 Mar 2015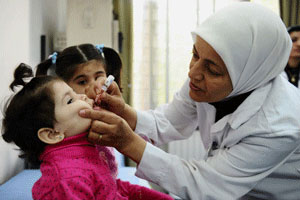 Caritas and the nation's other Aid and Development NGOs have called on the Government to reverse the $11 billion cuts made to Foreign Aid last year, insisting the cuts will adversely impact development programs in some of the world's poorest communities.
The Australian Council for International Development (ACFID) which represents Caritas Australia and more than 130 other Australian organisations actively working in the international aid and development sector wants the Government to restore $1 billion in foreign aid in the May Budget with a further $2.7 billion included in the forward estimates.
In a submission to the Government ahead of the May Budget, Marc Purcell, Executive Director of ACFID warns that large scale cuts in foreign aid will lead to the breaking of agreements and understandings with overseas governments and damage Australia's international standing.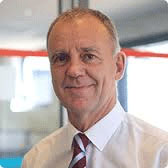 "The massive scale of the cut backs shocked us," says Paul O'Callaghan, Chief Executive Officer of Caritas Australia, the aid and development arm of the Catholic Church adding that the shock was made even more profound in light of promises made by the Coalition while in Opposition.
In March 2013, the (then) Opposition Leader Tony Abbott promised a Coalition Government, if elected, would increase Australia's foreign aid commitment to 0.5 percent of Gross National Income (GNI), insisting that "we are a generous people; we don't want to be niggardly in respect of our poorer neighbours."
Just over a year later when bringing down the May Budget, this commitment was ignored and rather than being increased, $7.6 billion over five years was slashed from the nation's investment in foreign aid. In December last year a further cut of $3.7 billion was announced by Treasurer Joe Hockey as part of the Mid Year Economic and Fiscal Outlook (MYEFO).
This cut represented the biggest saving in the MYEFO, while the $7.6 billion ripped out of foreign aid the previous May accounted for 20% or one fifth of the Government's Budget savings measures.
"It is still too early to know just how big an impact these cuts will have on our partnerships with other countries, and the programs currently underway. But there is no doubt such a massive cut to foreign aid will be widely felt," Paul O'Callaghan says.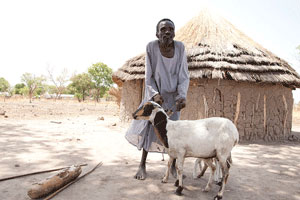 Foreign aid can make a difference between life and death for many of the world's poor. NGO programs that promote sustainability, clean water, modern agricultural methods, health and hygiene education, vaccinations and schooling for children not only save lives but bring hope and a sustainable future to many hundreds of thousands worldwide.
Australia's decision to withdraw such a substantial amount in foreign aid will not only have a negative effect on the world's poor and marginalised but will lead to many agreements and partnerships between Australia's aid organisations and foreign governments being broken. An unknown number of life-saving projects will also be scaled back or closed down completely.
"Foreign aid is far more than just a handout," says Paul O'Callaghan. "Helping people climb out of poverty and become self sustaining promotes political stability and economic growth."
He points out that many of the communities currently assisted by Caritas Australia and other NGOs could well become Australia's trading partners of tomorrow.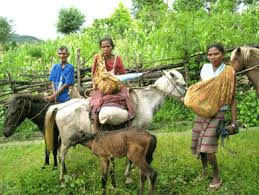 "For the first time in 50 years politicians are treating Australia's aid program as a discretionary activity and not as the flagship of foreign policy and central to international engagement," he says.
Despite the importance in terms of political stability, and a commitment to altruism and helping those less fortunate than ourselves, for the past half century Australia has continually reduced its foreign aid investment. Back in the 1960s and 1970s, Australia gave 0.65% of Gross National Income (GNI) in foreign aid. By December 2014 with the announcement of the MYEFO, Australia's commitment to foreign aid stood at just 0.22% of GNI.
This will be further reduced not only by an annual $5 billion cap imposed by the Government but its decision last year to index foreign aid to the much lower CPI rather the current GNI.
The previous Gillard-Rudd Governments were also guilty of raiding the foreign aid pool and like the current Government has been accused by NGOs such as World Vision and Oxfam of treating the nation's foreign aid budget like an ATM.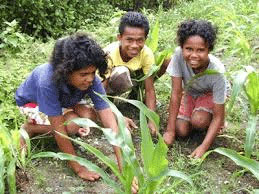 The Australia's Government's bipartisan commitment in 2000 to put aside 0.5% of GNI for foreign aid by 2015 as part of the Millennium Development Goals has been delayed by successive governments and now seems to have been abandoned completely. This despite other countries have met their or exceeded their commitments including Britain which despite coming out of a deep recession now gives 0.7% of GNI in foreign aid while Norway has gone even further and donates 0.9% of GNI in overseas aid.
The percentage of GNI put aside by Australia for the world's poorest and most vulnerable is now even less that given by Iceland or Portugal.
As Paul O'Callaghan points out, the irony is that while the Australian government's large-scale cuts to foreign aid makes us one of the least generous among the world's developed nations, as individuals Australians continue to be among the most generous in the world, giving millions each year to help the poorest of the poor in vulnerable communities world-wide.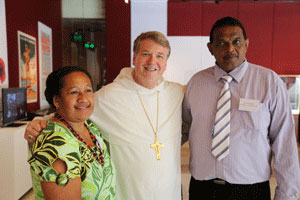 Donations to Project Compassion, Caritas Australia's Lenten fundraiser continues to break records year on year. Last year Project Compassion raised just under $11 million and this year is expected to exceed this amount creating yet another record.
Launched two weeks ago by the Archbishop of Sydney, the Most Rev Anthony Fisher op, NSW Premier Mike Baird and Caritas CEO Paul Callaghan at NSW Parliament House, Project Compassion is now in its 51st year. For more than half a century, every day Australians, schools, parishes and local organisations have opened their wallets and their hearts to support the vital work carried out by Caritas and its partner agencies in more than 220 countries worldwide.
To find out more about the work of caritas Australia and to donate to Project Compassion log on to www.caritas.org.au