Concern at Moves to Take Faith out of Faith-based Schools
Catholic Communications, Sydney Archdiocese,
27 Mar 2015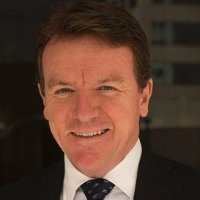 Christian, Islamic, Jewish, Orthodox and other faith-based schools are an essential part of Australia's education system, says Tony Farley, Executive Director of the Catholic Commission for Employment Relations (CCER). He's disturbed by moves by the Greens and the Independent Education Union (IEU) to expel the faith-based component out of faith-based schools.
"In NSW the Greens and the IEU want changes to the law which will undermine tolerance, diversity and cultural sensitivity in our community. They want state legislation changed to abolish the freedom faith-based schools have always had to employ people who will act in accordance with the doctrines, tenets, beliefs or teachings of their religion," he warns. "In other words, they want to take out the faith-based component of these schools which is the very reason why these schools exist."
Mr Farley says the Greens' concept of tolerance only seems to extend to people who think like they do.
"They seem oblivious to Australia's cultural diversity or that people from other cultures and faiths may have different views to their own. This sort of thinking harks back to the sort of cultural superiority that greeted Australia's large wave of mainly Greek and Italian immigrants of the 1950s," he says and accuses the Greens of attempting to create a new monoculture with the language of equality and diversity.
"But the IEU's position is even more baffling because it is a direct attack on their own members' jobs, and while some might support the Union's policy to abolish faith in faith-based schools, the majority choose to work in these schools because these schools are grounded in faith," he says.
Since April last year, the CCER has been involved in negotiations for a new Enterprise Agreement that will cover teachers and staff at schools across the 11 Catholic Dioceses of NSW and the ACT.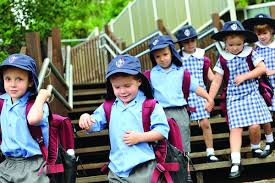 But an eleventh hour move by the Union in February with a demand for the removal of a clause requiring teachers and staff to be supportive of the mission, teachings and values of the Church came as a surprise, particularly as similar clauses have been features of past Enterprise Agreements between the union and the CCER.
Agreeing to support the Catholic ethos is not unique to Catholic schools but a requirement for all employees at Australia's Catholic hospitals, agencies, charities and institutions.
"Not being a Catholic does not mean you cannot be supportive of Catholic values," Tony Farley says and points out that of the 20,000 teachers and staff currently employed at Catholic schools in NSW and the ACT there is a wide range of backgrounds, political views and religious faiths, or in some cases no faith at all.
Despite the IEU having agreed to such a clause in the past, the IEU's secretary John Quessy claims that a requirement to support Catholic values is an unwarranted intrusion into the private lives of teachers, and insists that by agreeing to the clause, teachers at Catholic schools will be open to investigation if they are found to support or linked to hot button issues such as gay rights, same sex marriage, euthanasia, abortion or are in the process of a divorce or an affair outside of marriage.
"Catholic and other faith-based schools employ people from a range of different faith backgrounds. The expectation is simply that those employees support and act in accordance with the teachings, ethos and mission of the religion to maintain the very integrity of the schools' purpose," Mr Farley says.
Freedom of religion and belief is a fundamental human right, but the push by the IEU and the Greens towards a monoculture in Australian education not only violates this fundamental right, he says but would remove the current freedom of parents and families to choose the type of education their children receive.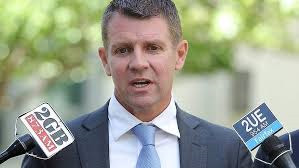 "This would also be discriminatory," he says and warns of a "dangerous authoritarian edge" in the IEU and the Green's attack on faith-based schools.
Catholic schools were also in the firing line this week when economist with the Sydney Morning Herald, Ross Gittins argued in the lead up to tomorrow's State Election that capital funding support should go to government schools and that taxpayers should not be obliged to subsidise additional facilities at Catholic and other non government schools.
"Is it reasonable to demand that taxpayers provide big subsidies towards the building of new facilities that remain the property of Churches or other groups involved?" he asked, adding that the new Catholic schools built to meet the demand of 58,000 more students by 2031 may not be constructed in fast growth areas and therefore would not serve taxpayers.
The Executive Director of CECNSW, Dr Brian Croke was quick to respond, issuing a statement pointing out that capital funding for Catholic schools continues to lag way well behind capital funding for government schools.
He pointed out that in 2012 the NSW Government cut its overall capital funding for Catholic schools despite enrolments rising by more than 10,000 since then. Despite this surge, which is the equivalent student body for 12 secondary schools, capital funding to Catholic schools for new projects in 2014 was just $7.6 million, well below the amount allocated by the state government in 2011.
"In 2014 NSW Catholic school authorities sought assistance for 39 projects totalling $119 million. Only 18 of these could be part -funded from the combined Federal and State Government capital grants assistance," he said leaving the schools that were left out having to borrow even more or apply again the following year.
"The majority of funding for new Catholic school places comes from parents helping repay loans directly or through levies or other private fundraising activities, as they have done for generations," Dr Croke says. "We are not seeking to change this but we are looking to the Government to reduce the pressure on parents at a crucial time."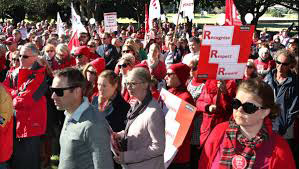 Dr Croke also took issue with Ross Gittins' claim Catholic school authorities might use Government funds to build classrooms in areas where they are not needed, calling the suggestion "nonsensical."
"Sydney's apartment boom is putting pressure on existing schools in established suburbs. This year for example, Sydney's Catholic Education Office opened a new school in North Sydney and is already planning another in nearby Mortlake to open in 2017 to cope with accelerating demand," Dr Croke says adding that in Sydney South West, new Catholic primary and secondary schools are fast approaching capacity, well ahead of schedule.
The major parties in tomorrow's state election have both promised $1 billion extra in capital funding for government schools with $60 million for schools in Sydney and $100 million for schools in Parramatta in a bid to cope with the rapid increase in demand.
By 2031 there will be 23% more students at all NSW schools including Catholic and other faith based or independent schools. But so far neither the Coalition nor Labor have made any promises on capital funding to Catholic schools despite the fact that these schools educate one in five of all students, with this expected to increase to one in four by 2031.
"Catholic schools and their graduates have been contributing to the development of this state since 1820," Dr Croke says and points out that more than 25% of students at Catholic schools are from non-Catholic communities, and that Catholic schools continue to have the fastest growing enrolments from students with a disability or from Indigenous students.