Catholic Schools Stand Firm Against Bullying
Catholic Communications, Sydney Archdiocese,
20 Mar 2015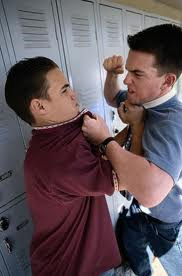 Sydney's Catholic primary and secondary schools will join more than 1900 schools across Australia today to make a stand against bullying.
Now in its third year, the annual National Day of Action Against Bullying and Violence was launched this morning with an address by Prime Minister Tony Abbott.
In a video message to school children, the Prime Minister said there is no place for bullying either in the playground or on the internet.
"I want to speak to the children of Australia, you are our future," he told students and explained that; "Everyone has a part to play in Australia and everyone belongs. The great thing about Australia is that we are all different, we are all unique."
The Prime Minister also announced the Government's appointment of a Children's e-Safety Commissioner to investigate claims of bullying against children on social media.
Founder of the Australian Federal Police's High Tech Crime Centre, Alastair MacGibbon will take over the role andwill be given the power to demand social media companies remove offensive material, and if this is not carried out within 48 hours, to fine these companies up to $17,000.
Under legislation passed earlier this month, the Children's e-Safety Commissioner will establish a complaints referral office to investigate reports of cyber bullying by children and their parents, and to take action against the social media companies that own the site.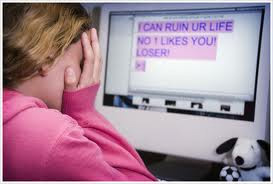 Mr MacGibbon stresses that the office will not be looking at the normal often, robust banter between children, pointing out that action under the legislation is specific and only relates to "serious threats, serious intimidation, serious harassment, serious embarrassment."
In addition, the Commissioner's office will also be able to contact the person or persons engaging in behaviour deemed harmful to an Australian child and ask they cease and desist, remove the offensive material and apologise.
If this fails, the person bullying the child in cyberspace can be taken to court.
In the past three years Australian parents, businesses, community groups, schools and education departments have become aware not only of the harm wrought by cyber bullying but the long term damage traditional bullying can have on a child.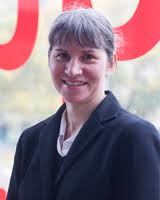 The Sydney Catholic Education Office (CEO) has been one of the leaders in this field with anti-bullying policies at all its schools along with resources for both staff and parents on ways to help stamp out bullying and how to recognise if their child is being bullied, or they suspect their child is engaged in bullying - and what to do about it.
To tackle the issue, the CEO also broke new ground four years ago with "Cyber Sin the Movie," a short film, starring popular actor John Jarratt of Wolf Creek fame, and aimed at teaching young people as well as their parents and teachers the dangers of bullying in cyberspace.
Restricted to secondary school students and launched at World Youth Day in Madrid, the 8 ½ minute film received international acclaim.
Speaking directly to young people, the film held an important message for students providing ways not only for victims to arm themselves against bullying via email, on facebook or on twitter, but also giving bullies a chance to see and understanding the possible consequences of their actions.
Many young people who engage in cyber bullying, would be horrified at the idea of bullying a class mate in person during school hours, but see making nasty or brutal comments or spreading rumours via the internet as simply "a bit of fun."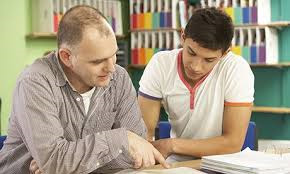 Since 2003, Professor Sheryl Hemphill from the School of Psychology at the Australian Catholic University and a member of the National Centre Against Bullying has led the world's first longitudinal study of young people, tracking students from the time they are 10 and 11 into young adulthood.
Findings published so far in this important ongoing study by ACU in collaboration with the University of Washington Seattle, makes for sobering reading.
In a study of 650 Victorian students, Professor Hemphill and her research team found that school bullies aged 16 and 17 are twice as likely to engage in violent and anti social behaviour than non bullies. The study also found that school bullies of this age are four times more likely to engage in non-violent anti social behaviour such as stealing than their non bullying counterparts by the time they reached 18 or 19.
Equally troubling was the finding that victims of school bullying are three times more likely to suffer from depression and depressive symptoms into young adulthood compared with those who escaped being bullied at school.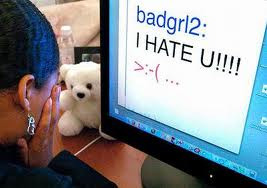 "But we also found protective factors such as family involvement and inclusion in family decision-making helped reduce the likelihood of victims of bullying manifesting symptoms of depression," Professor Hemphill reported, adding that when it comes to bullying having positive opportunities and contributions from and with their families made a big difference.
Interestingly, high achievers who were bullied were less likely to show despressive symptoms and seemed to have better coping mechanisms than many of their peers. This is thought to be due to them having a stronger and positive self image.
Conversely the students who did not perform well in the classroom and were disconnected or had an unhappy family life, were more likely to become bullies in a bid to gain power and bolster poor self esteem.
To find out about the Catholic Education Office's Anti Bullying Policy and to access resources for parents about bullying log on to www.ceosyd.catholic.edu.au