Natural Fertility Technology Best & Safest Option When Starting a Family
Catholic Communications, Sydney Archdiocese,
20 Mar 2015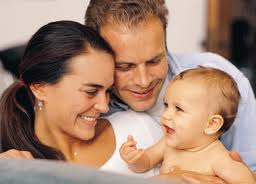 Dr Veronica O'Connell, one of Australia's leading experts on Napro-Technology, the fast-developing science that uses the body's natural cycles to combat difficulties with fertility, will be one of the guest speakers at tomorrow's afternoon symposium for married and engaged couples organised by the Archdiocese of Sydney's Life, Marriage and Family Centre.
To be held at the Catholic Education Centre at Lidcombe, the symposium provides couples - whether about to marry, just married or married a year or more - the chance to explore the various options to assist in fertility and conception that are compatible and in harmony with the dignity of marital love and the teachings of the Church.
The afternoon ,which runs from 1.30 pm until 4 pm, is also a chance for couples to hear from other experts including Christine Martin who is a member of the Australian Council of Natural Planning and Senior Education Officer with CatholicCare's Natural Fertility Services. In addition, there will be a question-and-answer session as well as testimonies from couples who attended previous symposiums. They will talk about how they were helped and share their joy in their now growing young families.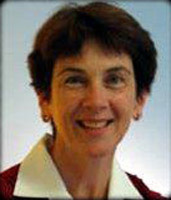 Bishop Terry Brady, Auxiliary Bishop for the Archdiocese of Sydney will also participate in the symposium and speak on Gift of Children as well as discuss the Church's vision of fertility and parenthood and the ethical differences between various methods of fertility.
Now in its seventh year, the Archdiocese's annual symposiums which are designed for couples whether they are Catholic or not, have resulted in many success stories with those who previously seemed to have difficulty conceiving, being blessed with the gift of children.
"Today, we are seeing more and more couples experiencing difficulties conceiving," says Mary Joseph, Research and Project Officer for the Life, Marriage and Family Centre.
The reason for this could be that couples generally are marrying slightly later than previous generations. Keen to have a career, children are sometimes put on hold until that career is firmly established, with women often in their 30s or even 40s by the time they begin attempts to start a family.
Optimal years when a woman is most likely to conceive, however, are when she is in her early 20s while from age 30 a woman's fertility begins to decline. This does not mean it is impossible to conceive but it may take more time.
Stress is another key factor that may also contribute to a couple's difficulty conceiving, particularly in today's non-stop 24/7 world of emails, texts, smart phones and social media where switching off isn't always easy. Endometriosis can also cause difficulty for women anxious to conceive and should be addressed and treated before they begin any attempts to have a family.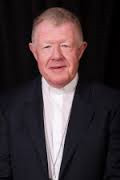 However, no matter how much a couple might want children, things do not always go according to plan. Conception may be difficult, delayed or not happen at all.
In desperation some couples turn to IVF therapy for answers where the woman is given high doses of the female hormone oestrogen in a bid to promote the production of fertile eggs.
While the Church has ethical and spiritual concerns about artificial fertility methods such as IVF, there is also increasing concern among the medical profession that these high doses of oestrogen over several months of treatments, pose health risks to the mother, including ovarian cancer at a later stage, as well as to the unborn child.
Fertilisation clinics and doctors offering IVF therapy and other artificially-induced methods of conceiving are also extremely expensive with no guarantees the treatments will result in the woman becoming pregnant. Many do not conceive and for some who do, the baby is lost at three or four months.
Which is why more and more non-Catholics as well as Catholics are turning to Natural Procreative Technology, to give NaPro-Technology it's full name. Not only is it inexpensive and non invasive but most importantly, it is natural and safe for both the mother and her baby.
While the old days of the so-called rhythm method used by Catholics are now long past, the principal remains. Except in the age of fast moving technology and advances in medical research, we now understand that when it comes to a woman's cycle and the time when she is at her most fertile varies from woman to woman.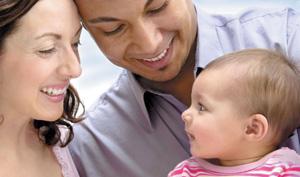 "There is no such thing as one size fits all. Every woman is different," says Dr O'Connell.
But along with this discovery has also come the research which enables every woman to pinpoint with scientific precision when she is ovulating and likely to conceive.
To discover when a woman is ovulating, she simply takes her waking temperature each morning. In the five to six days before ovulation, the waking temperature is lower than it is after ovulation when progesterone causes the waking temperature to rise.
There is considerably more to Nat-Pro Technology which is why couples keen to find out more and about Catholic teaching on love, marriage and the family are urged to attend tomorrow's symposium.
Entry is free. To register phone 02 9307 8403 or email lifemarriagefamily@sydneycatholic.org