Housing, Healthcare, Coal Seam Gas Mining & Education Funding are Key Election Issues
Catholic Communications, Sydney Archdiocese,
19 Mar 2015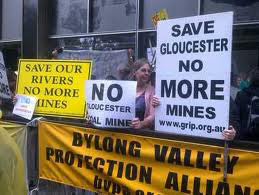 NetAct, the Catholic action coalition of welfare, social justice and educational agencies has launched an information kit ahead of the NSW elections on 28 March which puts the common good, ecological responsibility and solidarity with those who have been marginalised and forced into poverty from lack of support and inadequate structures as key issues.
The broad-based coalition which includes representatives from social justice, welfare and education groups as the Sisters of St Joseph, the Mercy Sisters, Pax Christi, CatholicCare, Catholic Health Australia, Catholic Social Services of Australia and the Society of St Vincent de Paul, issue a detailed kit before each state election to remind voters of Catholic social teachings and the moral components of key issues.
"We are at a critical point in our political history with democratic processes being challenged and the rights and responsibilities of individuals and communities not sufficiently recognised," says Sister Jan Barnett rsj, Co-ordinator of the Josephite Justice Office in Canberra and a member of the NetAct committee.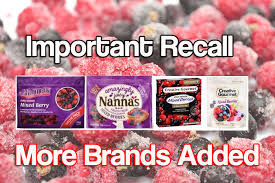 Entitled "Caring about the state of tomorrow - and doing something about it," the kit gives detailed information on vital issues from the exploration and mining of coal seam gas, the importance of education funding and the equitable distribution of resources to the high rates of Aboriginal juvenile imprisonment.
The kit also puts a focus on caring for the environment and food sustainability, with the protection of fertile agricultural land given high priority along with ensuring that all levels of government play a role in ensuring that all food sold is healthy and free of contamination.
In addition, NetAct addresses health care funding, the quality of health care programs both in the public and private sector and the growing demand for aged care with baby boomers now approaching their 60s and 70s.
Housing and homelessness are also discussed along with the current insufficient supply of affordable housing available in NSW. Currently more than 70,000 applicants are on the waiting list for social housing in Sydney where the city's average rental price rose to $540 per week in January, with $500 per week the average rent paid for an apartment.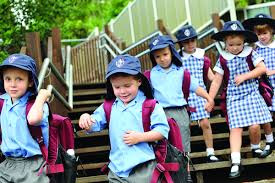 Across Australia as many as 105,000 - 110,000 men, women and children are without shelter and somewhere to sleep on any given night of the year with the numbers of the those experiencing homelessness highest in NSW which accounts for 26% of the nation's homeless.
"We believe transport is a key issue and is not only a fundamental right of every Australian, but should be affordable, accessible, reliable and secure," Sr Jan says.
NetAct urges more cooperation between Federal and State Governments for effective infrastructure planning and blames poor planning in the past to our ever increasing dependency on cars and freight with 40% of land around Sydney now taken up by roads, driveways and car parks.
Each of the key election issues explored in papers presented in the kit is divided into sections under a variety of headings beginning with "What do we believe?" followed by "What concerns us at this time?" and "What are the effects?" Finally each topic addresses three vital questions: "What do we want?", "What can we do politically?" and "What we can do personally."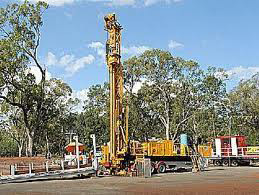 "Caring About the State of Tomorrow and Doing Something About It" does not tell voters which party to vote for, but simply lays out the issues in considerable detail including concerns such as the lack of certainty in funding for the state's Catholic schools, including just 2% of government money being invested in capital funding at these schools despite the fact that Catholic schools educate one in five of all children in NSW.
NetAct points out that parents of Catholic school students contribute twice - as taxpayers and through school fees.
Also of concern for NetAct are NSW cuts in funding to TAFE and in Adult Migrant Education Services which have had a negative impact on students especially those in disadvantaged groups who have the least powerful voices and are in the greatest need.
To read "Caring about the State of Tomorrow - and doing something about it," NetAct's kit in full and each of the papers presented, log on to http://paxchristi.org.au/wp-content/uploads/2015-Election-Kit.pdf