Passing of Brother Eric Hyde Mourned
Catholic Communications, Sydney Archdiocese,
16 Mar 2015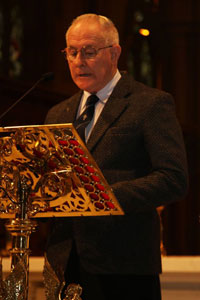 Past and present staff and former students at St Mary's Cathedral College, the Christian Brothers community and all who knew Brother Eric Hyde, cfc are mourning his death on Friday 13 March at St Vincent's Hospital where he was being treated for an infection.
He was 80 years old.
An admired teacher, his contribution to education was immense. He dedicated his entire adult life to serving God and to education, teaching at schools across NSW often in the role of Principal. He joined the staff of St Mary's Cathedral College at age 60 to teach Senior English and Religion.
For the next 21 years Br Hyde lived at the Christian Brothers Community at their residence adjacent to Cathedral House and is remembered as a gentleman, a truly gentle soul with a great, albeit quiet, sense of humour.
"Br Hyde was a conservative man in many ways. He had a great love for fine literature, but I think it safe to say, that music was an even greater love," says Wayne Smart, former Head of Music at St Mary's Cathedral College.
"His preference was for music of the baroque. For him there was really only one composer: the baroque giant Johann Sebastian Bach," Mr Smart said in a moving obituary to Br Hyde whom he first met in 1994 when they were both on the staff of the College.
"Br Hyde would always refer to Bach as 'Johann Sebastian', as if they were friends on a first names basis. He knew Bach's vast repertoire intimately, including all the Bach Works Catalogue numbers of each of the compositions. He also had an extensive recorded library of baroque music including many home-made cassettes which began in the early 1990s when he branched out into CDs," Mr Smart says.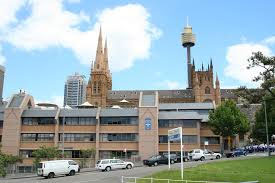 He also commented on how Br Hyde took his vow of poverty seriously, and in his frugality, could never bring himself to buy a full price big name label CD. Instead he spent many an hour in the city at the then several classical music CD stores searching for recordings and was always delighted when he found a "full price" CD on sale.
"He loved a bargain. We would have many conversations about the CDs he was gradually acquiring during the 90s and into the 2000's. He knew all of the Cantatas very well, and had several versions of each of them. His all time favourite was the great Cantata 'Eine Festa Burg Ist Unser Gott' (BWV 80) known in English as 'A Mighty Fortress is our God.'"
According to Mr Smart, whenever Br Hyde spoke of this Cantata, his eyes and whole face would light up.
"The great irony, as Br Hyde knew full well, was that Bach had composed this for Reformation Day and based it on Martin Luther's hymn of the same name," he says.
"Living in the City at the Christian Brothers residence attached to St Mary's Cathedral College, seemed to suit Br Hyde. He loved the cathedral, and of course the fine Choir of which he was a great supporter along with the entire Music Department in the College. He was also very impressed when we introduced strings in the early 90's and think it was his desire that one day we might be able to present a Cantata of Johann Sebastian."
Mr Smart remembers how delighted Br Hyde was when the students at the College presented Purcell's "Come Ye Sons of Art' with voices and orchestra accompaniment.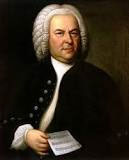 "Living in the city also allowed Br Hyde to enjoy what was probably his only real indulgence; a yearly subscription to the Brandenburg Orchestra," he says and remembers how thrilled Br Hyde was when for several years the Orchestra rehearsed in the Chapter Hall.
Although Br Hyde had a great love for music, the esteem he had for his fellow Christian Brothers far surpassed this, Mr Smart says, and recalls how Br Hyde cared for his fellow brothers and the deep pride he took in their achievements.
"Above all things, however, was his love of God and his deep and firm faith. Even though his favourite Cantata is the great Protestant Hymn 'A Mighty Fortress is our God"' sums up his steadfast and lifelong faith," Mr Smart says of his friend.
"I certainly believe when he entered through the gates of Heaven last week he would have been greeted by all the angels and archangels, and all the heavenly choirs, singing the glorious choruses of his great friend Johann Sebastian."
The Mass of Christian Burial for Brother John Eric Hyde cfc to give him his full name although he was never known by his first name John, will be held at St Mary's Cathedral at 10.30 am on Friday, 20 March.