ACU's Third Annual $10,000 Poetry Competition Open for Entries
Catholic Communications, Sydney Archdiocese,
13 Mar 2015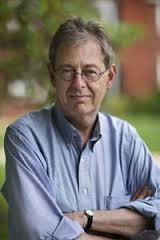 On Monday, 16 March entries open for the Australian Catholic University's annual $10,000 Prize for Poetry.
Now in its third year, the theme for this year is "Peace, Tolerance and Understanding" with entrants from across Australia to be judged by a panel led by respected poet, author and academic, Professor Kevin Hart.
Winners, runner up and third place-getter will be announced at the Melbourne Writers Festival in August.
Fast becoming one of the most prestigious and pre-eminent prizes for poetry, the ACU literary competition is also a leader when it comes to prize money.
As even the most established poets will tell you, creating poetry is not a breadwinner and almost all poets need other income to support themselves.
While poetry remains one of the outstanding literary disciplines it is virtually impossible to earn a living from it, highly-regarded Sydney-based poet, Stephen Edgar, who was awarded $7000 first prize in the inaugural ACU Prize for Poetry in 2013, said, pointing out that like many other poets he has had to turn to proof reading, freelancing as a writer and book editing to support himself and his family.
Stephen was among the 180 entrants in ACU's inaugural literary competition which took "Everyday Immanence" as its theme and was named the winner by the panel of judges for his outstanding and moving poem, "The Dancer."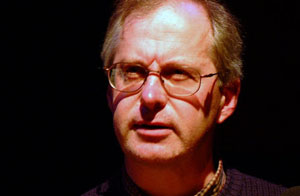 The runner up prize of $2000 in 2013 went to Sydney lawyer turned essayist, writer and poet, Mark Tredinnick for "Light Years," with third prize of $1000 going to another Sydney based poet, Jenny Pollak who is also a well known painter and sculptor, for her poem "White Rabbits."
Last year's ACU Prize for Poetry attracted more than 200 entries with some of Australia's top female poets taking out first, second and third prize.
"The Language of Compassion" was the theme for 2014's poetry competition with the $7000 first prize going to Sydney poet, Helen Thurloe for her outstanding poem, "Surgeon Mother." Second prize went to Lucy Williams whose first book of poetry "Internal Weather was published in December last year, garnering strong reviews both here and overseas.
Hunter Valley-based Jenny Blackford who took out third place with "It's fur so shining-smooth" describes herself as a poet and "cat whisperer" whose illustrated collection of 12 poems in "The Duties of a Cat" has become a favourite of both poetry and cat lovers.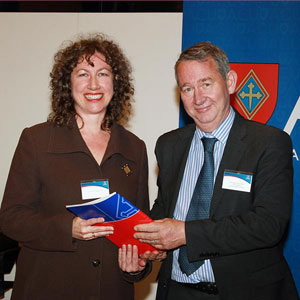 As ACU's Prize for Poetry becomes even better known, entries in the 2015 competition are expected to top 250.
"The high calibre and standard of entries and the number of entries we receive demonstrates the strength of poetry in Australia, and the desire to write to a theme that is both topical and meaningful," says Father Anthony Casamento, Director of ACU's Identity and Mission Directorate which sponsors the university's annual $10,000 Prize for Poetry.
"Choosing Peace, Tolerance and Understanding as the theme for this year is especially timely given the level of intolerance and indifference to understanding others that exists in our world today, and underscores the Catholic Church's long standing tradition of raising awareness of acceptance of all."
ACU's 2015 Prize for Poetry is open to all Australian residents including international students currently studying at an Australian university. Poems entered must be unpublished, including on any website or blog, and must not be under consideration by a publisher, literary journal or for any other prize.
Entries open on Monday 16 March and will close on 16 June. To find out more log on to https://www.acu.edu.au/about_acu/our_university/catholic_identity/acu_poetry_prize