Remote Aboriginal Communities Not a Life-style Choice - NATSICC
Catholic Communications, Sydney Archdiocese,
12 Mar 2015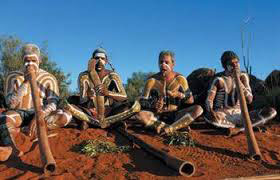 Breaking the spiritual link between Aboriginal people and the land is unconscionable, immoral and put simply, tragically wrong, says Thelma Parker, Chair of the National Aboriginal and Torres Strait Islander Catholic Council (NATSICC).
Deeply concerned over the Prime Minister Tony Abbott referring to living in remote Aboriginal communities as a "lifestyle choice," NATSICC calls the remark "insulting and ignorant."
Mr Abbott made the comments in Kalgoorlie on Tuesday when he backed the WA Government's proposed "closure" of up to 150 of Western Australia's 274 remote communities after the Federal Government's decision to withdraw funding for these communities, insisting it was not the taxpayer's job to subsidise people's "lifestyle choices."
The comments triggered an immediate backlash from Indigenous and non Indigenous leaders and consternation from two of the Prime Minister's own advisers on Indigenous affairs, Warren Mundine and Noel Pearson.
"It is not about a lifestyle, it is not like retiring and moving for a sea change. It is about thousands of years' connection, their religious beliefs and the essence of who they are," Mr Mundine said.
Noel Pearson went even further calling the comments "hopeless, disappointing and disrespectful."

Since he made the remarks, the Prime Minister has stood firm and refused to resile from his comments. He has also been backed by his Ministers including Malcolm Turnbull and Joe Hockey who say it is important the conversation be opened about whether governments should be expected to fund unviable communities, some of which consist of just two or three families.
"What we can't do is endlessly subsidise lifestyle choices if those lifestyle choices are not conducive to the kind of full participation in Australian society that everyone should have," the Prime Minister said yesterday. "By all means live in a remote location but there's a limit to what you can expect the state to do for you if you want to live there."
However the consternation at the PM's remarks has not abated. Last night The Australian Catholic Bishops Council (ACBC) expressed its concern at the Prime Minister's claims that living in a remote community was a "lifestyle choice."
"What choice?" asks Christopher Saunders, Chairman of the ACBC's Bishops Commission for Relations with Aboriginal and Torres Islanders. "After 200 years of colonisation and dispossession surely out of fairness we owe something to Australia's First Nations in the way of respect and recompense. Recent research has also found that where Aboriginal communities are supported to serve as models of landscape management or as a source of new community initiatives, they have far better outcomes of health and education."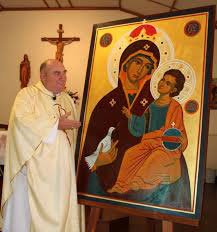 The emotional and physical connection to Country is the cornerstone of Indigenous existence and underpins Indigenous spirituality. The creationist totemic animals such as the crocodile, turtle, rainbow serpent and the shark; the song lines that chart history from the beginning of Country until now, and how Country holds the story of everything is integral to Aboriginal culture, history and spirituality. But the depth of this is not always understood by Westerners or the secular world in which we now live, Bishop Saunders explains.
On International Human Rights Day in December last year, Bishop Saunders who presides over the sprawling Diocese of Broome, cited WA's decision to cease funding basic municipal services such as power, water and rubbish collection for up to 150 remote communities as an issue of deep concern.
Calling this an abuse of basic human rights, he warned that the forced relocation of 1100 men women and children from these communities would result in hardship, dispossession and unhappiness.
At the time, he was also deeply troubled that the South Australian Government was taking steps to emulate WA and closing 100 or more of its own remote communities.
"Australians living in cities and regional centres across the country regard power, water and rubbish collection as a basic right. So how can we possibly say to Australian citizens in remote communities they do not have the same right?" Bishop Saunders asks. "But the Commonwealth and State Governments seem unwilling to scrape together a small fraction of the amount needed to provide these basic services to Indigenous Australians," he says pointing out that Aboriginal communities have long been underserviced but with the cessation of all services families will have no choice but to leave their ancestral lands.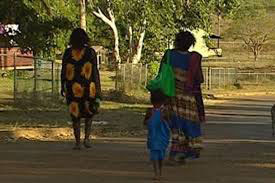 "The reality is when a community is closed down people have nowhere to go, so they end up on the streets, separated from their land, heritage, family, culture and spirituality," he says.
The unhappiness and squalor of Indigenous camps on the periphery of cities such as Alice Springs are examples of what happens when people are dispossessed of their lands and their home.
"It is a basic human right to choose where you live but it seems our government is giving people in Aboriginal communities 'the choice to live in a community with limited resources and services or move."
At best contemporary Australia is a confusing frustrating place for Australia's first people. At worst it can be exclusionary, fragmented and racist, says NATSICC, Chair Thelma Parker.
She points to the dichotomy between Australian society's ongoing conversation on Constitutional Recognition to distinguish and acknowledge Indigenous Australians as the traditional inhabitants of this country, while simultaneously State and Federal Government withdraw funding and express a desire to close down Aboriginal communities in remote areas.
"Whilst in many cases these communities are not perfect, their foundations are deeply rooted in the cultural and spiritual links that Aboriginal people have to the land on which they have cared and walked upon for thousands of years. The communities are symbols of the self-determination and tenacity of Aboriginal people in this country," she says.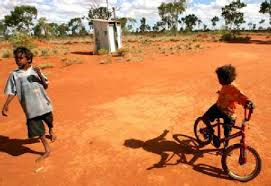 NATSICC cites a section of the United Nations Declaration of Rights of Indigenous Peoples which reads: "..forced evictions are..incompatible with the requirements of the International Covenant on Economic, Social and Cultural rights and can only be justified in the most exceptional circumstances..."
"In 2015 there should not be a conversation that diminishes the rights of Aboriginal people to remain in their traditional homelands and maintain their culture, identity and belonging," Thelma Parker says adding that apart from what she calls the "indefensible cultural harm" the practical considerations of closing these communities should be considered.
"There will be an influx of people into other towns and regional centres which are already under resourced, lacking in infrastructure and have their own issues with which to deal," she says and warns that the planned closures of communities will result in "generational trauma and erode any progress of self-determination made over the past 20 years."
Rather than close WA and other States and Territories remote communities, NATSICC urges State, Territory and Federal Governments to focus on working in partnership with Aboriginal Elders and local people to nurture and encourage ideas that build these communities into safe places utilising the inherent knowledge and ingenuity of the nation's First Australians.