Glimmer of Hope in Pockets of West Africa but Deadly Ebola Epidemic Not Over
Catholic Communications, Sydney Archdiocese,
10 Mar 2015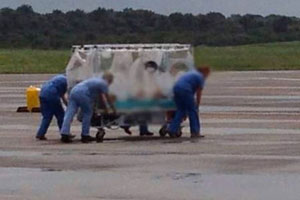 Despite no reports of recent Ebola outbreaks in West Africa, a female British military healthcare worker in Sierra Leone has tested positive for the potentially fatal disease.
The woman is being treated in the Kerry Town treatment unit in the country but could soon be evacuated to the UK for specialised treatment.
The UK Military of Defence has between 600 and 700 of their personnel currently working in Sierra Leone in connection with the Ebola crisis.
An investigation is now underway as to how the worker contracted the virus where stringent procedures and controls are in place.
Meantime in the past week the last Ebola patient in Liberia has left hospital. Since January the Ebola caseload in this country has gradually but steadily reduced, reports Carits Internationalis and over the past 12 days thee have been no new confirmed cases.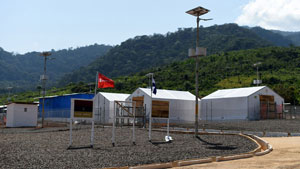 "If there are no more new cases and this is maintained for 30 days then the World Health Organisation will declare Liberia free of Ebola," says André Stelder of Cordaid (Caritas Netherlands) who is part of the Caritas Internationalis team supporting Caritas Liberia in the nation's Ebola prevention program.
"A sign of relief can be felt throughout the country, but people are aware that we are not safe yet. After all the Ebola epidemic in West Africa began with only one sick boy in Guinea," he cautions.
And although Liberia has reopened its borders, lifted the curfew that had been in place for more than eight months and reopened schools, the danger persists, particularly with schools having no running water and more than 100 children for each toilet.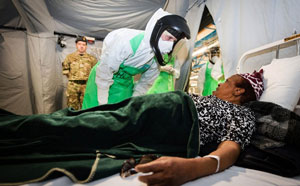 "This could lead to further infections and this is what we all fear," says a member of Catholic Relief Services, the US partner of Caritas Internationalis who are also on the ground in Liberia.
Since the outbreak began in May last year, Ebola has killed more than 9000 in West Africa and infected over 23,000 and continues to ravage the populations of Guinea and Sierra Leone.
Despite the efforts of medical teams from Caritas Internationalis as well as those from the Red Cross, Medicins sans Frontiers and volunteer nurses and doctors from Australia, Ebola cases in Sierra Leone and Guinea show little sign of slowing.
In Sierra Leone there was optimism in December and January when the number of Ebola cases rapidly declined. But the optimism was short lived after the trend suddenly reversed at the end of January. Since then between 60 to 100 new cases have been reported each week.
Ebola is introduced through close contact with body fluids such as blood and secretions. It is passed therefore from human to human via contact with Ebola-infected blood or fluids via broken skin, blood, and fluids from mucous membranes. In its final stages Ebola-affected victims can bleed profusely from the nose, ears, eyes and other orifices.
Following African custom, their relatives then tend them for burial and frequently become infected as well.
Unsafe burials where West Africans continue to practice the washing and touching loved ones after death is one of the chief causes of ongoing infections, Caritas Internationalis reports.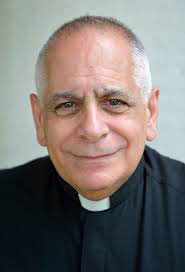 From the outset the Church has been very much involved in fighting the epidemic in Liberia, Sierra Leone and Guinea, and works extremely hard to educate communities about this extremely dangerous disease and the importance of hygiene and washing hands in order to prevent the dissemination of the virus, says Monsignor Robert J. Vitillo, the Rome-based Special Advisor on HIV/AIDS and Health for Caritas Internationalis, and Head of the Caritas delegation to the United Nations.
He also says that for some years now, Caritas as well as the Catholic priests, religious and health workers in rural Liberia, Sierra Leone and Guinea whose health clinics are frequently the only ones around, do their best to discourage Africa's tradition of washing and touching bodies after death.
"West African culture is very social. They like to get together, shake hands and embrace. Physical contact is very much part of their culture whether they are Muslim or Christian or some other relation. They also want to be in contact with the body of a dead family member before burial. But this practice is extremely dangerous and this is what we continue to try to teach them," he says.
Although the current epidemic in West Africa has not resulted in 100,000 deaths predicted last year by some medical experts, there are still deep concern as the infection rate seems to be gaining ground once more.
There is also concern about the poverty-stricken nations when the current epidemic is finally brought under control.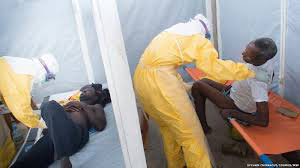 Not only are there now thousands of Ebola orphans desperately in need of help but since May last year Guinea, SierraLeone and Liberia have been at a standstill with schools shut down, businesses closed, and the economy stalled.
"Economic losses have been enormous and we have already lost a year of schooling, of economic growth, and of lost confidence," the former British Foreign Secretary and CEO of International Rescue Committee, David Miliband told a conference of Regional and World Leaders on the Ebola Crisis held in Brussels last week.
The Red Cross has also warned that while WHO statistics show a death toll of 9000 from Ebola, the agency's volunteers on the ground have been called on to bury more than 14,000 suggesting the number of dead could be even higher.