Pope Francis Will Be First Pontiff To Address US Congress
Catholic Communications, Sydney Archdiocese,
6 Feb 2015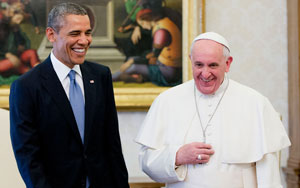 Pope Francis has accepted an invitation to address a joint session of the US Congress when he visits Washington, D.C. in September.
Announced as an "historic visit" and the "first leader of the Holy See to address a meeting of Congress", the Speaker of the US House of Representatives, John A. Boehner, Republican from Ohio), said the Congress is truly grateful Pope Francis has accepted the invitation.
"In a time of global upheaval, the Holy Father's message of compassion and human dignity has moved people of all faiths and backgrounds," Boehner said.
"His teachings, prayers, and very example bring us back to the blessings of simple things and our obligations to one another. We look forward to warmly welcoming Pope Francis to our Capitol and hearing his address on behalf of the American people."
Although Pope Francis has met with President Obama in the Vatican he is expected to spend time with the President before he addresses members of the Senate and House of Representatives on 24 September.
"I am very much looking forward to welcoming Pope Francis to the United States later this year," President Obama said at this week's National Prayer Breakfast in Washington.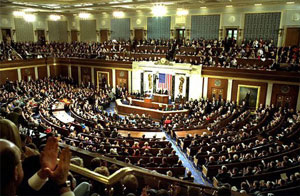 Pope Francis is a popular figure on Capitol Hill with lawmakers from both sides of the house looking forward to his visit.
House Democratic Leader Nancy Pelosi said lawmakers were "honoured and overjoyed that Pope Francis, the first pontiff born in the Americas, has accepted our invitation."
The Argentina-born Pope has "inspired a new generation of people, regardless of their affiliation, to be instruments of peace," she said.
Senate Majority leader Mitch McConnell said he looked forward to hearing Pope Francis' "call to love our neighbours", while praising the pontiff's "engaging and compelling style".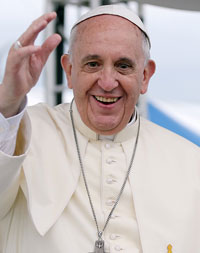 Pope Francis will be travelling to the US in September to attend the World Meeting of Families in Philadelphia. Apart from Washington he will also visit the UN headquarters in New York.
A statement from the Archdiocese of Washington described the announcement as "a great honour and tremendous joy to welcome our Holy Father, Pope Francis to the Archdiocese of Washington".