Pope to Church Leaders: No Room for Abuse in the Church
Catholic Communications, Sydney Archdiocese,
6 Feb 2015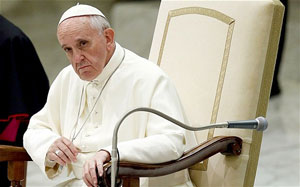 Pope Francis has made it very clear there is zero tolerance in the Church for sexual abuse of minors.
He has insisted the Church must be a safe haven.
The Pope sent a letter to religious superiors and presidents of Episcopal conferences asking for their full cooperation in ending child sexual abuse.
He said pastors and those in charge of religious communities should meet with victims and their loved ones and offer appropriate care.
"Priority must not be given to any other kind of concern, whatever its nature, such as the desire to avoid scandal, since there is absolutely no place in ministry for those who abuse minors," the Holy Father wrote in the letter.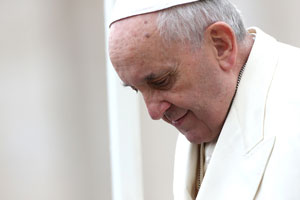 "Families need to know that the Church is making every effort to protect their children. They should also know that they have every right to turn to the Church with full confidence, for it is a safe and secure home."
The first meeting of the Pontifical Commission for the Protecting of Minors which Pope Francis established at the end of 2013 and is led by Cardinal Sean O'Malley of Boston, will be held at the Vatican in the next few days.
It is made up of survivors and lay experts in the field and is meant to be a new, important and effective means for helping to encourage and advance the commitment of the Church at every level in tasking concrete steps to ensure greater abuse protection and care.