Priest Joins Campaign to Ease Financial Burden on Sydney's 7000 Asylum Seekers
Catholic Communications, Sydney Archdiocese,
4 Feb 2015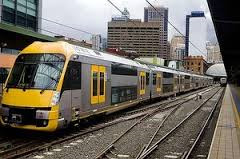 Not permitted to work and struggling to survive on just $206 per week, asylum seekers living in community detention in Sydney cannot afford bus or train fares to access the services and support available to them, says Father Jim Carty, Coordinator of the Marist Asylum Seeker and Refugee Services.
There are more than 7000 asylum seekers living in community detention in Sydney. With no work rights and receiving less than 80% of the Newstart Allowance as their only income most are living below the poverty line with not even enough left over from their fortnightly payments of $412 for three meals a day, let alone public transport fares to enable them to get around Sydney.
"Unable to afford public transport means the majority of the city's asylum seekers cannot access food banks such as OzHarvest, case workers, help with visas, language and NGOs with specialist refugee and asylum seeker programs such as CatholicCare, the House of Welcome, the Jesuit Refugee Service and the Asylum Seekers Centre," Fr Jim explains.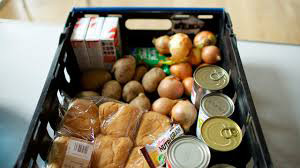 But a campaign launched by the Sydney Alliance led by Fr Jim is hoping to change this.
"We want the NSW Government to provide newly-arrived refugees and asylum seekers with travel concession cards," he says.
Travel concession cards such as those offered to Sydney's pensioners and students would mean that fares on buses or trains for asylum seekers would be capped at $2.50 per day.
The Campaign for Concession Cards for Asylum Seekers is an initiative of the Sydney Alliance and is the result of a listening campaign conducted in communities across the city last year.
Established in 2011, the Sydney Alliance is a unique a-political coalition. Along with the Archdiocese of Sydney, the Sydney Alliance is made up of representatives from the city's different religions and faiths, ethnic and cultural organisations, universities, schools, migrant and refugee communities, trade unions as well as local communities.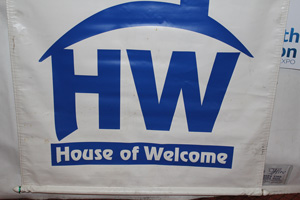 Formed to work together for the common good, the Archdiocese of Sydney's representative for the Sydney Alliance is the Archdiocese's Justice and Peace Research & Project Officer, Qwayne Ybe Guevara.
The suggestion that the Sydney Alliance should start the campaign to provide asylum seekers with concession travel cards came from Settlement Services International (SSI), an NGO that provides a range of services for humanitarian settlement, accommodation, asylum seeker assistance, foster care and disability services.
"The SSI suggested one way of improving the circumstances of asylum seekers living in the community was to grant them the dignity of being able to get around town," Qwayne says and explains that the Sydney Alliance developed the idea over a 12 month period.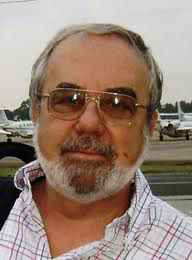 Led by Fr Jim, the campaign was officially launched by the Alliance last month and given added impetus a short time later when NSW Premier Mike Baird publicly called on the Federal Government to "do more" to help refugees.
Speaking at an Australia Day lunch, the NSW Premier said Australia was the lucky country and should, "open our arms to those around the world who are much less fortunate than us."
Premier Baird told those at the lunch that "Australia's economic strength means nothing unless we help the world's vulnerable."
"His call for more help for refugees gives us hope that the NSW Government and NSW Transport Minister, Gladys Berejiklian will respond to our campaign for concession cards for asylum seekers," Fr Jim says.
He stresses that the campaign to help asylum seekers is for those living in detention in Sydney and does not include the several thousand asylum seekers held in detention on Christmas Island, Manus or Nauru or in community or detention centres in other states.
"This is a Sydney initiative," he says.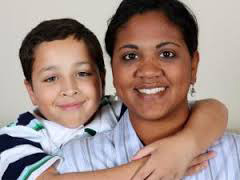 Fr Jim has worked with asylum seekers and refugees since the 1980s when the first boat people began fleeing South Vietnam after the fall of Saigon, and the Communist take-over. He says the 7000-plus asylum seekers under community detention in Sydney not only face poverty, the risk of homelessness but also ongoing anxiety about their future.
"With the introduction of Temporary Protection Visas even if their claims are processed and they are found to be genuine refugees, they know they have no hope of staying in Australia. But where they will be sent is up in the air and this uncertainty simply adds to their stress and unhappiness," he says.
Fr Jim believes that concession cards for asylum seekers in community detention in Sydney will go a long way to preventing their current isolation and loneliness , bring a sense of purpose to their lives as well as help restore their dignity.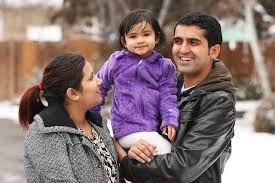 "Affordable travel will enable them to get around Sydney, do volunteer work, learn English and have a sense of purpose which is all important for mental and emotional health," he says.
Over the next few weeks Fr Jim will celebrate Mass at different churches across the city and during his homilies, will talk about the Sydney Alliance campaign to obtain Concession Cards for Asylum Seekers.
"We are also asking people to collect all their used train or bus tickets and receipts for recharges on the Opal card over the past four weeks and send these off to the Transport Minister, Gladys Berejiklian as a symbolic gesture to show that those supporting the campaign come from communities across the city and are regular users of public transport ," he says.
To find out how to support the campaign log on to: http://www.sydneyalliance.org.au/concession_cards_for_asylum_seekers