Australian Catholic Bishops Make Second Appeal for Clemency for Bali Nine Pair
Catholic Communications, Sydney Archdiocese,
2 Feb 2015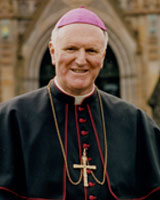 Archbishop Denis Hart, President of the Australian Catholic Bishops Conference (ACBC) has appealed directly to Indonesian President Joko Widodo to spare Bali Nine pair, Andrew Chan and Myuran Sukumjaran.
Archbishop Hart said Australia's Catholic bishops recognised the seriousness of the offences committed by the Sydney-born pair who were convicted in Indonesia of trafficking more than 8 kilos of heroin to Australia.
However the ACBC also recognised the devastating effect of drugs in communities in both Indonesia and Australia, he said, acknowledging that "justice must prevail and appropriate punishment used for the common good of our societies when such crimes are committed."
"However we believe that jail sentences not execution are the more appropriate means of punishing offenders and deterring those who would consider committing such crimes," the Archbishop said in his letter to newly-elected President Widodo.
"Our concern for the sacredness of life motivates this plea for clemency," he said.
Ten days ago, the President of the ACBC who is also Archbishop of Melbourne, sent his letter to Canberra-based Najib Riphat Kosoema, Indonesia's Ambassador to Australia asking for mercy for the two young men.
Chan 31 and Sukumaran 33, both from Sydney, have spent the past nine and a half years on Death Row in Bali's Kerobokan Prison.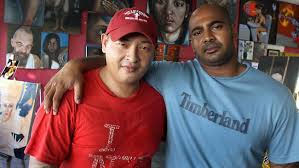 With legal appeals against their execution now exhausted the pair's only hope is intervention by the Indonesian President.
Late last week lawyers for Chan and Sukymaran lodged a last ditch application for a judicial review of their case with the Denpasar District Court. A decision on whether this is accepted and heard will be made next week. But in a shock decision over the weekend, the Indonesia Government announced that executions of the two men would go ahead regardless of whether their case for review is being considered.
No date for the execution of the two men and others on death row has been set but this is expected to occur any time within the next few weeks with Chan and Sukumaran given just three days notice.
But Archbishop Hart, the Australian Government and the nationally-launched Mercy Campaign refuse to give up hope.
"I understand that under Indonesian law following judicial reviews and unsuccessful appeals against the death sentence, the President may consider appeals for clemency," Archbishop Hart said in his letter to President Widodo.
In addition to behind-the-scenes appeals for clemency by Prime Minister Tony Abbott and Minister for Foreign Affairs, Julie Bishop, a national Mercy Campaign to save the two men from execution continues to gather momentum with well known musicians such as Midnight Oil's Rob Hurst, Justine Clarke, Missy Higgins and Megan Washington joining actor David Wenham and artist Ben Quilty for a Music for Mercy vigil in Martin Place last week.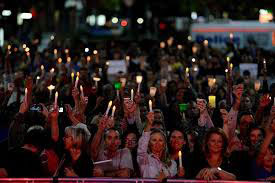 The Vice Chancellor of the Australian Catholic University and Spokesman for the Mercy Campaign, Professor Greg Craven says the Mercy Campaign is not asking for the pair's release from prison but for clemency when it comes to the death penalty.
He points out that under Indonesian law, all prisoners on death row can receive presidential clemency. "There is no ban on drug offenders," he says. "Indonesian law recognises the possibility that any prisoner may be worthy of mercy, most logically on the grounds they have genuinely reformed," Professor Craven, one of Australia's leading experts on law, says.
There is no doubt both Chan and Sukumaran have undergone a transformation since their arrest in 2005. Chan is currently studying to be a pastor and for many years has given cooking lessons and first aid classes to inmates and helped with rehabilitation of other prisoners. Chan has become an artist who teaches art at the prison.
But President Widodo continues to take a hard line. In mid January he announced there would be no clemency for the two Australians. This was followed by the first in a series of executions of the more than 60 on death row.
On 17 January this year, the first executions under President Widodo took place when six people convicted of drugs offences including five foreigners were put to death. Two of these were women.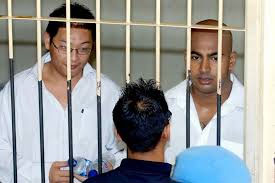 Nationals from Brazil, the Netherlands, Vietnam, Malawi and Nigeria were executed despite pleas for clemency from their Governments. Immediately after the executions, Brazil and the Netherlands recalled their ambassadors in protest.
Widodo shows little sign of backing down however and the names of both Chan and Sukumaran have appeared on the list of those set to be executed in 2015.
Filled with uncertainty, grief and sadness the families of the two men were in Bali over the weekend visiting them in Kerobokan Prison and spending whatever time they may have left together.