Domestic Violence Calls to CatholicCare's Counselling Line Rises 300%
Catholic Communications, Sydney Archdiocese,
27 Feb 2015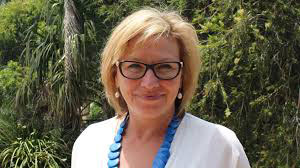 The first six weeks of 2015 has seen a 300% increase in the number of calls related to domestic violence to CatholicCare's state-wide phone counselling service compared with the same period last year. However Parent Line Co-Ordinator Nichola Marsonet does not believe the sharp rise in calls indicates an equivalent rise in domestic violence but reflects the increase in public awareness thanks to the efforts of Australian of the Year, Rosie Batty.
"Rosie Batty is a courageous, articulate and passionate advocate for women and children experiencing domestic violence. She is also helping the general public begin to understand the complexities of domestic violence, as well as exactly what domestic violence is," says Nichola.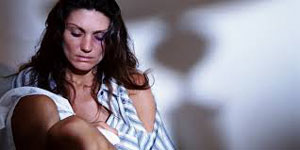 On 12 February last year, Rosie Batty's 11-year-old son was brutally killed by his father during an early evening after school cricket match in front of horrified onlookers. The boy had asked Rosie if he could spend just a few more minutes with the dad he seldom saw.
At the time Rosie had an AVO against Luke's 54-year-old father Greg Anderson. She knew she was at risk from her former partner but never imagined he would harm the son he loved.
Despite her immense and ongoing grief, Rosie has been determined to increase awareness about domestic violence and to let people know that family violence happens to families from all walks of life, regardless of income, education and status within the community.
"Domestic violence does not discriminate," Nichola says.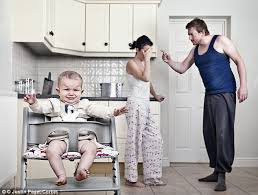 Operating throughout NSW, Parent Line has more than 20 counsellors, all of whom are trained to recognise signs of domestic violence and to ask specific questions in order to help parents assess whether this is occurring in their home. The line is also used by grandparents, relatives and even friends who are seeking help for children they believe may be at risk due to abusive situations at home.
As an agency of CatholicCare, Parent Line does not discriminate with qualified counsellors offering assistance, information and referrals whether those seeking help are mothers or fathers, relatives or friends, married or unmarried, or same sex parents.
Each of the Parent Line counsellors have training and expertise in a wide range of issues confronting parents and children, but over the past decade the number of calls related to domestic violence has increased dramatically.
Parent Line dealt with more than 7500 last year with the overwhelming majority involving domestic violence. Judging by the 300% increase in just the first few weeks of this year, this number is set to double or even triple over the next 12 months, as more and more people involved in situations of domestic violence seek help.
"Our counsellors listen to concerns, validate the difficulties of parenting under extreme stress and help parents begin to regulate their own emotions," says Nichola. "This is important so parents can listen and empathise with their children's often frightening experiences of living in a family violence situation."
Keeping children safe and taking steps to ensure their safety is a priority at Parent Line.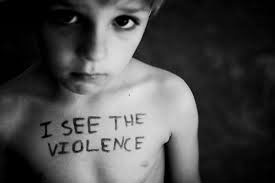 "The effect of domestic violence on children whether they are witnessing the violence or as a victim has a deleterious effect, destabilising them emotionally and affecting all areas of their life including their performance in the classroom.
Some children act up and can even become bullies and physically violent with their peers in a bid to gain some form of control in a world that to them is out of control. Others may internalise their trauma, Nichola says, becoming anxious, depressed and withdrawn. Children can even become suicidal.
"In cases of domestic violence, children spend their lives walking on egg shells, never knowing what will set off the violence or have them being yelled at or even hit," she says.
Children exposed to domestic violence are also more likely when they grow up and marry, to become abusers themselves.
But what is less understood is that domestic violence is not only about physical violence.
"Women often mistakenly believe because a partner's never hit them, it isn't domestic violence," Nichola says. "But domestic violence takes many forms and it can be emotional as well as physical. Domestic violence can also be financial where the woman is deprived of money along with her sense of independence and her ability to leave. Or it can simply take the form of continuing subtle put downs that erode her self esteem, confidence and increases her sense of helplessness."
Domestic violence is about coercive behaviour and ultimate control.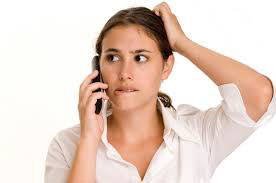 "The control is about preventing the partner they are abusing from leaving, which is why the most dangerous time for a woman and her children is when she tries to leave, Nichola says.
In a chilling statistic at least one woman is murdered by a partner or former partner each week in Australia.
"Asking a woman why she doesn't leave is the wrong question. Instead of blaming the victim, what we should be asking how can the behaviour of perpetrators be transformed from violence to one of caring," she says.
By talking with families, counsellors at Parent Line are trained in assess how much their safety may be at risk, as well as provide information about appropriate police and specialist family violence agencies, and organisations where they can access safe short term or longer term accommodation.
Parent Line is open to anyone wanting information about parenting with counsellors available at the end of the phone from 9 am until 9 pm on weekdays and 4 pm and 9 pm at weekends.
For more information on how Parent Line assists parents and in particular those who are experiencing family violence call 1300 1300 52 during these hours or visit www.parentline.org.au