Youth Disadvantage and Unemployment at Crisis Point
Catholic Communications, Sydney Archdiocese,
26 Feb 2015

Young people are in crisis, says Fergus Fitzsimons, Chairman of Catholic Social Services NSW/ACT and in the lead up to the State Election on 28 March names disadvantaged youth and the current high rate of youth unemployment as the state's most urgent priority.
"The eradication of youth-focused supports, combined with high unemployment, changes to welfare accessibility and inequitable access to education and training may snowball many young people into poverty, despair and hopelessness," he warns.
Both the State and Federal Coalition Governments have added to an already eroding funding structure in recent budgets, Mr Fitzsimons says and calls on all sides of politics to take action to ensure young people receive the support and opportunities they desperately need.
Catholic Social Services NSW/ACT represents more than 30 Catholic agencies include many that offer a wide range of support services to young people including CatholicCare Sydney, Centacare, Jesuit Social Services, MacKillop Family Services, Mary Aitkenhead Ministries, Sisters of Charity Community Care, St Francis Social Services, St Anthony's Family Care and the Sisters of Mercy Institute.
As the peak body representing a large number of organisations dedicated and committed to providing services for society's vulnerable and disadvantaged, Mr Fitzsimons says the youth sector is the most neglected sector in terms of funding and support by the NSW State and Federal Governments.
Over the past 12 months Youth Connections has been abolished, dismantling the opportunity for 30,000 of Australia's most disengaged young people to reconnect with education, training and unemployment, he says.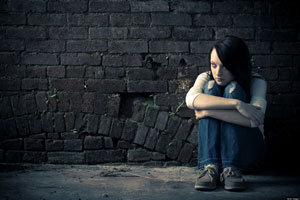 He also cites the increasing costs of vocational education with fee hikes of up to $750 this year to access TAFE Vocational Education Training courses. This means vital skills training is now out of reach for disadvantaged young people.
Not only is youth unemployment for 15-24 year olds now at 13.1 % across the State but in some areas such as Parramatta and Western Sydney which has some of the highest rates in the country. Parramatta in particular is now as high as 18%.
These unemployment figures for young people are well above the nation's current unemployment rate of 6.4% released by the ABS last week.
There is no doubt disadvantage plays a role. This was highlighted by recent analysis by the Brotherhood of St Laurence which found youth unemployment in Sydney's west and south west more than twice the unemployment rate in the city's affluent Eastern Suburbs, Inner West and Northern Beaches.
Although a lack of education and lack of skills are frequently given reasons for high rates of jobless among disadvantaged young people, this is only part of the story.
Quite simply many jobs for which they may have been suited have disappeared. Advances in technology have meant that thousands of traditional jobs have disappeared over the past four to five years. Self checkouts have wiped out many cash register jobs at the big supermarket chains. Online shopping has dispensed with the need for a full team of sale assistants. The days of typists and secretaries who took dictation have long gone and electronics and technology are now putting an end to jobs in manufacturing and on the production line.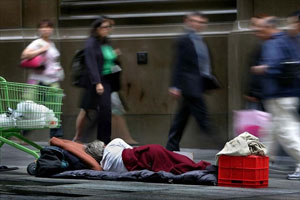 One recent estimate puts the number of unemployed Australians at 750,000 but the number of jobs available at around just 150,000. Put another way, this means that even if every one of the 150,000 vacancies were filled immediately, this would still leave 600,000 Australians out of work.
Add to this the fact that business confidence is low with many small businesses reluctant take on anyone new, particularly a young person with no experience. Not with the mining boom now over, exports down, rising costs, a falling dollar, political uncertainty and the economies of Greece and much of Europe in turmoil.
"When you are talking about youth unemployment, it is not as simple as telling young people to go out and get a job," says William Rak, National manager of Marist Youth Care's social enterprise, Affordable Housing for Life.
One of the major concerns for CSSNSW/ACT is the effect unemployment is having on young people.
Employment is a critical part of a young person's personal development. Not only does a job bring self esteem and confidence but allows financial independence, feelings of self worth and builds up positive engagement with fellow workers as well as society as a whole, Mr Fitzsimons says.
But without work and without being able to find a job, the effect on young people is the reverse and can lead to depression, anxiety and despair.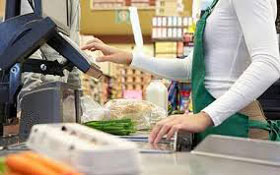 "Mental health issues for young people battling disadvantage are on the rise with last year seeing as many as one in four Australians between the ages 16 and 24 experiencing a mental health condition," he says.
The most common of these is depression and anxiety but as Mr Fitzsimons points out, without access to support services and the ability of young people to remain engaged in education and training is significantly reduced.
He and the agencies CSSNSW/ACT are also deeply concerned that the average age for 40% of all those experiencing homelessness are under 25, with NSW now having more young people experiencing homelessness than any other state or territory in Australia.
"The buck passing between State and Federal Governments must end. Young people are our future," Mr Fitzsimons says and urges leaders from all sides of politics to work with service providers to make sure the next generation of Australian adults are "empowered, independent and resilient."
"We are responsible for the opportunities we provide the next generation and must ensure all young people are given the chance to live meaningful lives that are rich in hope and opportunity," he insists.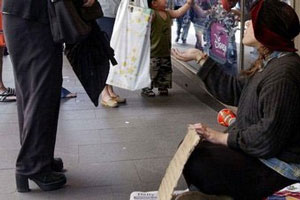 Although Mr Fitzsimons endorses NSW Premier Mike Baird's scheme to offer free vocational scholarships for young people, he says the initiative announced earlier this month, does not go far enough.
"The number of scholarships being offered is limited and will not meet the growing needs of your young people," he says.
For next month's State Election, CSSNSW/ACT would like to see the major political parties making a commitment to reinstate and increase funding for services that provide alternative, vocational education and training opportunities for disadvantage youth.
Increased funding for services to provide mental health support to help young people remain in education, training and employment is also something CSS/NSW/ACT considers to be vital.
"If we are to help disadvantaged young people increased funding must also be given to support services that provide housing to disadvantaged youth and housing affordability programs to enable young people with the opportunity to focus on and participate in education, employment and training," Mr Fitzsimons says.