Election Promises for Government Schools but Nothing on Table for Catholic Schools
Catholic Communications, Sydney Archdiocese,
24 Feb 2015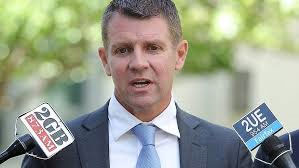 With State Election just five weeks away, NSW Premier Mike Baird has promised to build four new government schools including two new high rise high schools in Parramatta's CBD. Opposition leader, Luke Foley has also begun Labor's election campaign pledging $3 billion to build and upgrade new schools and hospitals.
"The Catholic education sector is pleased both political parties are committed to expanding government schools but we are still waiting to hear about plans from either party for capital funding commitments for the state's non-government schools," the Catholic Education Commission NSW (CECNSW) said this week.
With just 33 days to go before the 2015 NSW Election, the Commission has begun a series of weekly updates on key education issues.
In its first update, the limited capital funding provided to the State's Catholic schools is of particular concern.
Non government schools currently educate one in three students across NSW. Of this number, more than 232,000 or 21% of all students are educated at a Catholic primary or secondary schools.
In spite of this, Catholic schools receive just 2% of the capital funding currently provided by the NSW Government for new projects.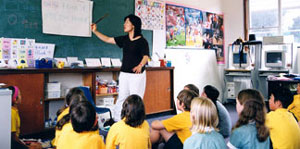 In 2014 this meant the state's 583 Catholic schools were forced to compete for $7.6 million in state capital funding while government schools were able to share in the far larger amount of $339.1 million
In other words Catholic schools receive $30 per student in capital funding from the NSW Government while public schools receive $524 per student.
The $7.6 million provided by the Government last year in capital funding for Catholic schools was only enough to part-fund seven of the 39 Catholic school building projects that had sought public funding assistance in 2014, he says.
Last year the number of births in Sydney alone was 67,868 and was an increase of more than 10,000 of the number of births registered in 2004.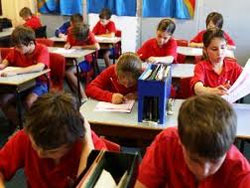 Statistically this shows an increase of 1000 children per year and does not take into account additional children arriving in Sydney with their families from interstate or as new residents arriving here from overseas, or the additional numbers of children being born across the state.
Enrolments at all NSW schools are predicted to rise by an additional 267,000 by 2031.
Catholic schools will have to prepare for a minimum of 61,000 extra students over the same period, which according to the CECNSW will require the construction of at least 2400 additional classrooms and an increased number of schools.
As the election campaigns gets under way, Premier Baird and Luke Foley are both making promises to invest in capital programs for state schools.
For the Coalition this means the promise of an investment of more than $200 million to the two new high rise high schools in Parramatta, a third new school in Sydney's inner city at Cleveland Street, and another "super school" at Ballina.
However just as more government schools will be needed, so too will more Catholic schools be required to meet the ongoing increase in demand.
For decades the capital costs incurred with the expansions of Catholic schools across NSW have been largely met by parents.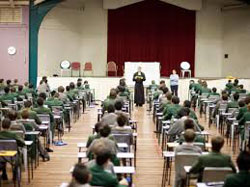 Now in the lead up to the NSW Election on 28 March, CECNSW has made it clear it wants the next NSW government to lift capital funding support to the state's Catholic schools.
Regardless of whether the Coalition or Labor takes office the CECNSW warns that without a substantial commitment to increase capital funding to Catholic schools, thousands of students may have to be turned away. This is turn would put added pressure on government schools and result in the NSW Government forced to build and staff considerably more public schools than are currently planned.
The CECNSW believes it is financially more prudent for the NSW Government to help Catholic schools maintain their share of enrolment growth with Catholic schools actually easing the pressure on NSW taxpayers.
The State Government only provides 20% of the schools' annual recurrent costs and parents of students enrolled at Catholic schools meet the bulk of capital costs.