Acclaimed St Mary's Cathedral Organ Concert Series Begins With Visiting UK Organist
Catholic Communications, Sydney Archdiocese,
24 Feb 2015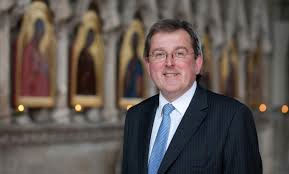 World-renowned organist, Andrew Lumsden will launch St Mary's Cathedral's much loved celebrity concert series on Friday, 27 February.
Andrew who is Director of Music and organist at Britain's historic Winchester Cathedral will perform Widor's Symphony No 5.
For Sydney's music lovers the evening promises to be an unforgettable experience.
Composed in 1879, Widor's Symphony No 5 has five movements with Toccata, the final movement, the most famous of all. Often simply known as Widor's Toccata, the movement has long been used as recessional music at wedding ceremonies and is a favourite of British as well as European Royals.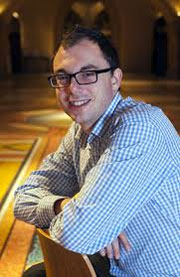 Widor's Toccata featured at the Westminster Abbey weddings of Princess Margaret and Lord Snowdon, Princess Anne and Mark Phillips as well as the St George's Chapel wedding of Prince Edward and Sophie Rhys Jones.
Most recently, Widor's Toccata was featured at the marriage of Crown Prince Frederick and Australia's Mary Donaldson when the pair wed at Copenhagen Cathedral on 14 May 2004.
To be able to hear Widor's Symphony played by a master on the Cathedral's Le Tourneau-built 3600 pipe organ in the magnificent setting of St Mary's with its superb acoustics promises a remarkable evening for all those who love music, and organ music in particular, says Oliver Brett, Assistant Director of Music at St Mary's Cathedral.
Equally remarkable is that the concert given by the acclaimed British organist is free.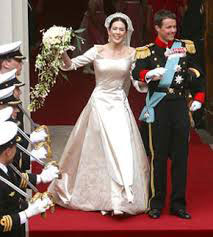 The concert which will begin at 7.pm on Friday at the Cathedral is the first in a series of concerts featuring internationally-regarded organists to be held at St Mary's at different dates throughout the year.
As Organist and Director of Music at Winchester Cathedral since 2002, Andrew Rumsden who is also Music Director of the Waynflete Singers, one of Britain's premier amateur choirs, has received wide acclaim. The televised services in which he has appeared include the memorial service for acting great Lord Laurence Oliver and the 50th Anniversary of the Battle of Britain, both of which took place at Westminster Abbey.
Andrew received his early musical training while a student at England's elite public school, Winchester College. He then went on to train at the Royal Scottish Academy of Music and Drama, and later at St John's College Cambridge.
His first appointment was as Assistant Organist at Southwark Cathedral in 1985. Three years later he was appointed Sub Organist at Westminster Abbey. Then in 1992 he took over as Organist and Master of the Choristers at Lichfield Cathedral.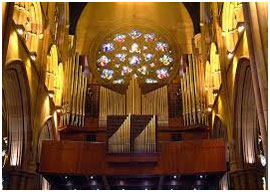 During his time at Lichfield Cathedral, the Cathedral choir under his direction recorded five CDs and toured France, Germany, Italy, and the USA as well as appearing in concert with New Zealand born opera diva, Dame Kiri te Kanawa. In his current role at Winchester Cathedral, Andrew and the Cathedral choir also record CDs and broadcast on a regular basis as well as performing in the Duomo in Florence, with the Philharmonia Baroque Orchestra of San Francisco and with the BBC Orchestra at the Henry Wood Proms.
Friday's organ concert at St Mary's Cathedral by Andrew Lumsden will be followed five more concerts in the series.
Director of Music at the St Mary's and an internationally renowned musician and organist, Thomas Wilson will perform at the Cathedral on Friday, 27 March. This will be followed on 29 May for a concert given by when well-known American-based organist and Adjunct Professor of Music (Organ) at Indiana University's Jacobs School of Music.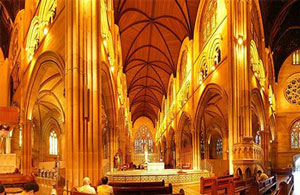 Next in the series will be David Briggs who will perform at the Cathedral on 18 July. A prolific composer, improviser and considered by many to be one of the foremost Concert Organists of his generation, he has built a reputation as an exciting performer and communicator. In 2013 he also won great reviews when he joined Oliver Brett to give an organ recital at the Sydney Town Hall.
Regarded as one of the most exciting new talents, Ben Sheen who is currently Assistant Organist at St Thomas Church on New York's fabled Fifth Avenue will be the featured organist at the Cathedral's fifth concert in the series which will take place on 31 July.
The final concert will be held on 18 September when the Cathedral's own outstandingly talented organist, Oliver Brett will give the final concert in the series.
Admission to each of these concerts is free. For music lovers there is also the chance to meet the recitalist after the concert over a glass of wine.