TV Networks Push to Eliminate G-Ratings Puts Profit Ahead of Kids
Catholic Communications, Sydney Archdiocese,
23 Feb 2015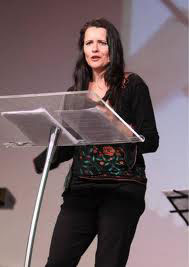 The push by free-to-air networks to change television's code of practice to allow adult programming from 7.30pm rather than the current 8.30pm will result in children being exposed to sexual content and open the door to ads for alcohol and gambling, says Melinda Tankard Reist.
The well-known commentator, author, blogger and advocate for women and girls views the proposal to cease G-programming as a grab for profit by the networks and warns the move will give the powerful alcohol and gambling industries an opportunity to advertise during peak family viewing times.
"The alcohol industry already has enormous power. Through sponsorship of sport and music festivals and linking alcohol to celebrities, the industry already has more than enough opportunities to reach and influence young people. Altering television viewing times will give them further opportunities to colonise children," Melinda says.
The proposed changes would allow ads for alcohol, gambling, betting and M-rated movies, DVDs and videos to be screened during top-rating family shows such as My Kitchen Rules, the Block and Master Chef. They would also open up opportunities for alcohol sponsorship in these reality shows by wine companies, nationwide liquor stores or other alcohol-based companies.
"The interests of the advertising industry and self interest of the free-to-air networks are being put before the best interests and well being of children and young people," Melinda insists and points out that not only are the three shows widely-watched but they are particularly popular with children as young as six and seven as well as adolescents and teenagers.
The proposed changes put forward by the free-to-air networks were released late last week for public review. The revised Code of Practice will be open for public consultation for six weeks before being submitted to the Australian Communications and Media Authority (ACMA) for approval .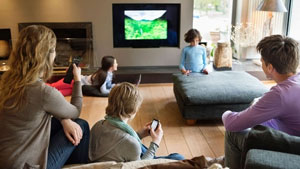 There is little doubt that if adopted by ACMA, commercial television networks will open up a bonanza in terms of much needed advertising revenue.
Media buyers estimate that simply by dispensing with G programming from 7.30 pm instead of the current 8.30 pm, which would allow alcohol advertisements to be screened an hour earlier, will add an extra $10 million a year to the bottom line of Australia's three free-to-air networks, Channels 7, 9 and 10.
Gambling and betting commercials, which are currently prohibited during G-rating time periods would also be permitted. Also allowed under the changes would be TV commercials that advertise movies, DVDs and videos rated M or higher.
"National and international research is very solid. Evidence clearly shows the effects on kids exposed to advertising and inappropriate content influences and can shape children's attitudes and thinking," Melinda warns.
"We don't need more sexual content and we don't need commercials for alcohol, gambling and M-rated movies or videos during popular programs that children watch," she insists.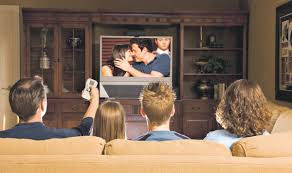 Her concerns are echoed by Glenn Cupit, Vice President of the Australian Council for Chileren and the Media who says the new Code has been "clearly written from the point of view of what helps the industry most."
Like Melinda, he is also concerned that the revised Code would abandon all G-rated programming periods during the day.
At present free-to-air television must provide G-rated programs from between 6 am and 8.30 am, and again between 4 pm and 7.30 pm. A G classification means general viewing that is suitable for everyone, no matter what their age. However under the changes suggested, G-rated programming during the day would be replaced by PG - or "parental guidance recommended." From 7 pm programming would be broadened further to allow M or "mature" rated programs to be broadcast. From 7.30 pm this would be further expanded permitting programs classified MA which is the rating for "mature adults" and recommended for those over 15.
In addition, under the proposed new Code the existing AV "adult violence" classification would be absorbed into the MA classification.
Harold Mitchell, Chairman of Free TV Australia, the representative body of Australia's commercial TV networks which has developed the new Code, says the revised form has been "simplified and is much more user friendly."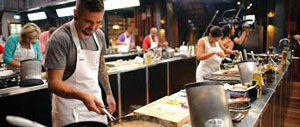 Chairman Mitchell, who is also one of the nation's most successful and well-known media buyers, says the revised Code brings commercial TV into line with some of its key competitors including pay TV and streaming services, and insists that the proposed changes come with "comprehensive community safeguards for viewers."
"The complete elimination of G-classified programming under the proposed code means children will no longer be able to watch television unsupervised," Melinda points out, and firmly believes that the adoption of the new Code put forward by Free TV Australia, would be a dangerous move, and asks why the vested interests of advertisers, marketers, corporations should come before the well-being of children who are among society's most vulnerable and impressionable.
"It would be good to see some of the Australia's commercial free-to-air stations refusing to go along with this. Instead of chasing whatever makes them the most money it would be good to see commercial TV networks looking after the community and showing awareness of social ethics and corporate responsibility," she says.
To read the revised Code in full and find out how to make a submission on the proposed Code log on to http://www.freetv.com.au/content_common/pg-code-of-practice.seo