Notre Dame Professor Inspires Students with a Passion for Maths
Catholic Communications, Sydney Archdiocese,
20 Feb 2015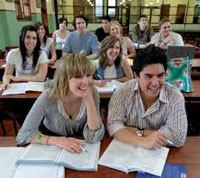 The misconceived but popular perception that girls are not good at maths is a myth.
However according to some academics that myth is often perpetuated by some of the older generation who may not have had the opportunity to even know if they had a talent for maths - or not.
Another popular fallacy is that mathematical ability is genetic and if your parents were not good at maths, you won't be much good either.
These are just some of the possible reasons put forward for a worrying decline in the number of Australia's young people choosing not to study maths either at HSC or tertiary level and to pursue careers in mathematics or affiliated fields such as engineering, physics and sciences.
But one of those who is determined to change this, along with popular misconceptions about maths is Professor Marguerite Maher, Dean of Education at the University of Notre Dame Sydney.
Professor Maher has a passion for maths and she inspires and instils this passion into many of tomorrow's young teachers.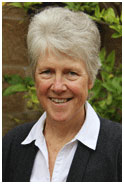 Although the role of academics at such senior levels does not usually involve teaching, but is instead devoted to research and supervising Ph.d candidates and other post graduate degrees, Professor Maher insists on teaching first year undergraduates - sparking their interest and helping them develop a love of maths.
"I want them to see my passion and show them the role maths plays in our day to day lives" she says.
Each day all of us find ourselves doing quick calculations whether this is working out transport timetables to make an appointment on time, adapting a recipe to larger or smaller numbers, budgeting weekly outgoings against income, scoring a weekend school soccer or cricket game or simply working out supermarket discounts or the individual cost of produce from the price given per kilo.
At Notre Dame's School of Education whether some students choose to specialise in maths and become mathematic teachers, engineers or scientists or whether they specialise in languages, history or English, graduating with a strong grounding and understanding of maths is important, Professor Maher insists.
Not only is maths embedded into our daily lives but no matter what their speciality, teachers in today's classrooms need a solid grasp of mathematics in order to analyse and accurately interpret statistical data, such as that arising from NAPLAN each year.
Notre Dame's School of Education in Sydney has long required students to complete the equivalent of a specialisation in Literacy and Numeracy as part of their degrees.
Now the Federal Minister for Education Christopher Pyne has announced a similar scheme and from 2016 all teachers in training will be required to pass a new national literacy and numeracy test before permitting them to graduate.
Professor Maher fully endorses this initiative which was one of 38 recommendations put forward by the "Action Now: Classroom Ready Teachers" report, commissioned by the Government and released by the Minister Pyne late last week.
Among the recommendations, the majority of which the Minister says the Government will adopt, is placing more emphasis on practical training to ensure students are "class ready" when they graduate.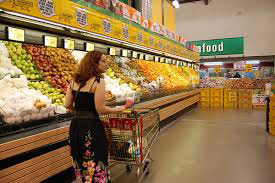 According to Professor Greg Craven, Chair of the Government's Teacher Education Ministerial Advisory Group which compiled the Action Now report, one of the most concerning issues found during the year-long examination of teacher training, was the complete lack of practical classroom experience provided by some of the nation's teacher education programs.
"Some of the courses offer what I would call a 'dial-a-practicum': you're on your own, here are some numbers to ring up," he said last week.
"Practical training for teacher trainees is at the heart of our Education program," says Professor Maher pointing out that classroom experience begins from the students' very first semester.
"This is followed by a full term of practical teaching in their second year, a further term in their third year as well as another full term of class room experience in their fourth and final year," she says.
Every Education student enrolled at Notre Dame's must complete a minimum of 30 to 32 weeks in the classroom as part of their degree.
This is in stark contrast to many teacher training programs where practical classroom experience is relegated to a few days per week in the final year, or if the student is lucky, several weeks.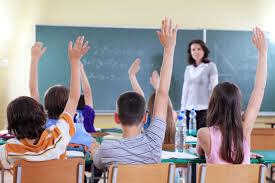 Rather than hands-on training, most teaching courses in Australia focus on educational theory.
Notre Dame does the reverse.
"Our course is based on giving students as much practical experience as possible. During the many weeks students spend in the classroom, they are closely monitored and supervised. This enables us to spot any weaknesses and correct them. It is also an opportunity for students to turn theory into practice, develop insights and as well as give and receive vital feedback," she says.
Professor Maher is proud of the standard reached by her graduating students and says the course, along with the one-to-one personal attention each student receives at Notre Dame creates "class-ready confident, capable and competent teachers.
"For us, every student is important and we take great pride in their achievements," she says.
Students enrolling in teacher training courses across NSW must have Band 4 English and Band 4 mathematics.
With her passion for maths, Professor Maher hopes more and more students who choose Notre Dame to study Education and become teachers, will also choose to make maths their specialty.