Vinnies Puts Spotlight on Lack of Affordable Housing, High Cost of Energy & Homelessness
Catholic Communications, Sydney Archdiocese,
20 Feb 2015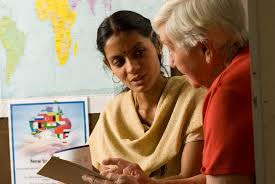 Ever-increasing rents and unaffordable prices for even the most modest homes are among the biggest drivers of poverty and disadvantage in Australia, says Michael Murrie, St Vincent de Paul Society's Sydney Archdiocese's Social Justice Representative.
In its first public Social Justice Statement released this week, St Vincent de Paul Society NSW has turned the spotlight on the urgent need for affordable housing in NSW. The statement also highlights concerns over the increasing energy costs and impact of housing stress on low income families and homelessness, and addresses the specific difficulties, prejudice and misinformation faced by asylum seekers and refugees released into the community.
"St Vincent de Paul Society members cannot see injustice and let it go unchallenged. We feel compelled to raise our voice; to advocate on behalf of the people we assist and to speak out on the barriers that keep people in a cycle of poverty and disadvantage," Ray Reynolds, President of Vinnies NSW says adding that with 5000 members of Vinnies visiting almost 600 people in their homes and in hospitals, prisons, nursing homes and detention centres, the Society is in a unique position to understand the difficulties people are facing in homes across NSW.
In the past year Vinnies' Sydney Archdiocese Central Council provided more than $3.1 million in assistance to people battling to keep their heads above water. This included help with rent, food vouchers, assistance to pay energy bills and to meet other essential needs.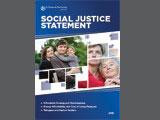 "What we are hearing on the ground is very sobering. People are telling us very clearly that they are struggling to pay their bills, put food on the table and keep a roof over their head," says Michael Murrie.
For some households the stark choice can be deciding whether to spend what little money they have on food or paying the rent and energy bills .
Released on the eve of the NSW State Election on 28 March, Vinnies is urging all political parties as well as the people of NSW to support the Society's recommendations to address the urgent need for affordable housing, homelessness, high energy costs and housing stress.
Currently just 2% of homes across NSW are affordable for families on low incomes and according to research by Anglicare, just 0.3% of Sydney rental homes are considered appropriate and affordable for households on Government income support payments.
Equally disturbing is the lack of public housing which Michael Murrie says currently only meets 44% of the need with the waiting list for social housing expected to grow by 60% or 86,532 by 2016.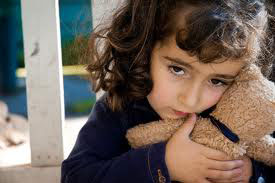 "Throughout the state and particularly in Sydney there is a dire need for affordable housing as well as social housing," Michael Murrie says, pointing out that the impact of housing stress can be a key factor in domestic violence, family breakdown and homelessness.
Among the recommendations by Vinnies in its Social Justice Statement is for all proceeds from the sale of public housing properties be invested in a dedicated fund for the purpose of creating a new supply of affordable housing.
Public housing in Millers Point is currently being put up for sale by the State Government with many of these large dilapidated terraces with their spectacular views of the Harbour fetching well over $1.5 million. The Government seems sent to reap a bonanza in excess of $200 million. There have been no guarantees issued that this money will be put towards much-needed public housing although the government has indicated there will be money for social housing.
Vinnies also wants to see the establishment of an Affordable Housing Fund which would give incentives to attract private investment in affordable housing as well as social housing.
Whether funded by governments or in partnership with the private sector, it is important affordable housing and social housing be located close to services, schools, transport and employment opportunities, Michael Murrie says.
Across the State, he would also like to see long term leases introduced as is the case in Britain and much of the US where people can obtain 30, 40 and 50 year leases and where the rent is capped and only able to be raised in line with the cost of living.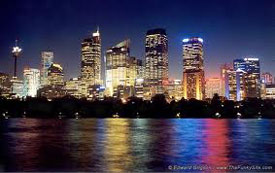 "Negative gearing is an enormous issue," he says pointing out that currently there is little incentive to build when 90 cent of negative gearing is based around established properties.
"Negative gearing puts upward pressure on the price of real estate and on rents but does nothing to create additional housing," he says.
In the wake of this month's record interest rate cuts, the real estate market predicts a 15% rise in Sydney house and apartment prices this year.
The spiralling cost of energy is also of deep concern.
"As electricity bills rise, increasing numbers of households are accruing large debts and many are being disconnected," Michael Murrie says. "In 2012-13 as many as 24,888 customers were disconnected which is an increase of more than 37% on 2007-2008."
"Energy concessions are an important tool to make energy more affordable for low income and disadvantaged households,. But the existing fixed amount of the concession is inadequate for households in greatest need," he explains and points out that not only does the concession fail to discriminate between households of different sizes but is the same for both city and regional users, even though country users typically pay higher prices for electricity.
Low income earners generally live in rental or social housing properties that are not only old but have unmaintained and inefficient hot water systems and poor insulation which increases their use of electricity and results in higher bills.
Electricity was deregulated in July last year with expectations the price will continue to rise, while gas prices are being set at the price companies can achieve overseas and are expected to double or even triple by 2020.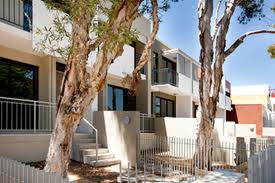 To help solve this issue, Vinnies would like to see late payment and early termination fees abolished, reform of the NSW energy concessions scheme, the establishment of a permanent fund to support proven energy efficiency programs for low income households and simplified market contracts so customers can easily compare rates and make informed decisions when choosing an energy provider.
As Australia grapples with a slowing economy, a rise in unemployment as well as an increasing number of those willing to work but underemployed and unable to get the shifts they need to earn an income to support themselves and their families, the numbers of those turning Vinnies for help is set to increase.
"There are solutions and the recommendations in St Vincent de Paul Society's Social Justice Statement will help address the growing problems of housing affordability, cost of living pressures and homelessness," Michael Murrie says.
To download the Vinnies NSW Social Justice Report and the Society's priority concerns and its recommendations log on to https://www.vinnies.org.au/page/Publications/NSW/Vinnies_Social_Justice_Statement/